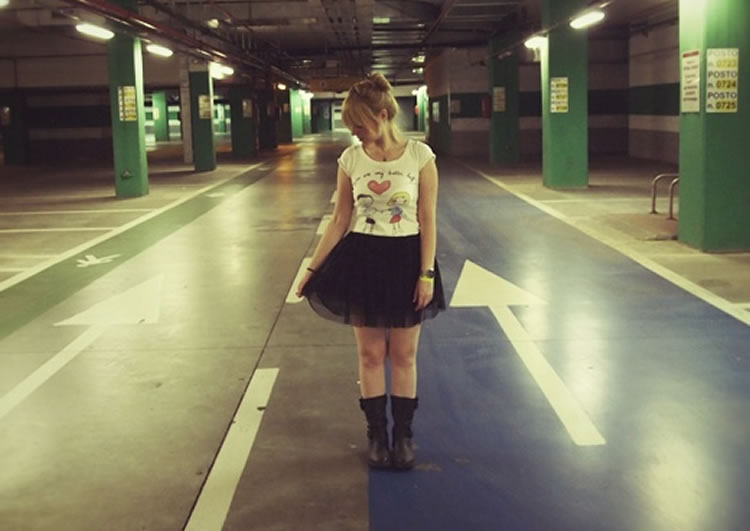 Dopo un estenuante giornata di saldi immersa nel delirio di un sovraffolato centro commerciale ho deciso di concedermi un film a conclusione della giornata. Essendo (stranamente) in anticipo ho colto l'occasione per una session fotografica nel parcheggio sotterraneo per mostrarvi il mio outfit da saldi.
Comodità prima di ogni cosa quindi ho indossato una tshirt easychic bianca
Pull&Bear
abbinata a una gonna di tulle
Pimkie
sopra il ginocchio. Come scarpe ho scelto degli stivali che ricordano gli anfibi militari per creare un look con ispirazioni punk-rock.
After a strenuous 
sales 
day in the delirium of a huge mall I decided to watch a movie at the end of the shopping session. I was (oddly) in advance then I took the opportunity for a photo session in the underground carpark to show you my outfit for the sales day. Comodità before anything else so I wore a white tshirt easychic Pull & Bear paired with a skirt of tulle Pimkie above the knee. I choose shoes that resemble boots combat boots to create a look with punk-rock inspiration.