Un look casual con Alma di Louis Vuitton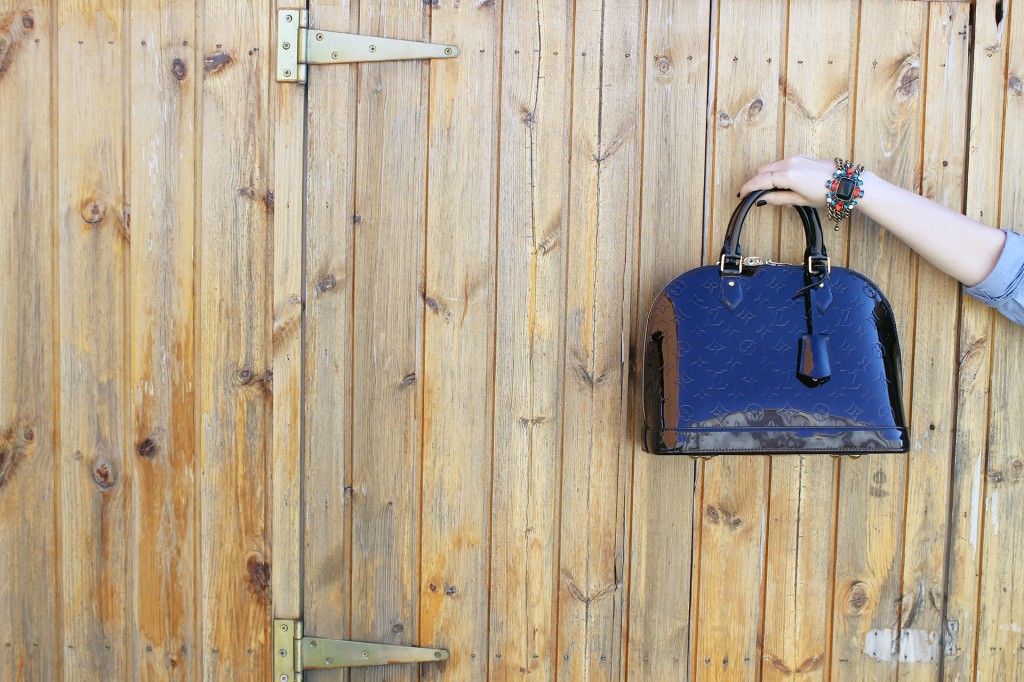 La scelta di indossare capi semplici e casual sono di certo l'arma vincente per il tram tram quotidiano, quando sei consapevole che per affrontare una giornata "piena" hai bisogno si di comodità ma senza tralasciare stile ed eleganza. Trovo che per rendere originale un look casual si debba puntare sui dettagli; un paio di scarpe, occhiali eccentrici, bijoux vistosi o una borsa importante possono aiutare.
Proprio come ho fatto io per la mia giornata ricca di impegni; camicia azzurra dal taglio maschile, che sembra "rubata" dall'armadio di lui, jeans neri bucati effetto invecchiato, un paio di décolleté lucide e, per completare, l'eleganza di Alma, la borsa firmata Louis Vuitton che vi avevo mostrato già QUI!  .. Ricordate??
Tutte noi possiamo avere la borsa dei nostri sogni grazie a Rent Fashion Bag !!
Basta davvero poco per rendere il più classico degli abbinamenti, camicia e pantalone un outfit carico di glamour e stile che ci faccia stare bene e che renda una giornata impegnativa meno stressante.
The choice of simple and casual wear garments are certainly not the trump card for the daily usual life, when you are aware that for a day "full" you need it comfort but without neglecting style and elegance. I find that to make unique a casual look you should focus on details; a pair of shoes, glasses eccentric, flashy jewelry or a bag. Just like I did for my busy day; blue shirt with a masculine edge, which seems to be "stolen" from the closet to him, jeans with holes and aged effect, a pair of court shoes and shiny, to complete the elegance of Alma, Louis Vuitton designer bag that I had already shown HERE! Remember .. ?? All we can have the bag of our dreams thanks to Rent Fashion Bag !! You need onle few things to make the most classic combinations, shirt and pants outfit, a load of glamor and style that makes you feel good and that makes it a busy day less stressful.
I'M WEARING
Shirt Pimkie
Jeans Zara
Décolleté Zara
Bag Alma Louis Vuitton
Sunglasses Pimkie