White and flamingos: Look anti caldo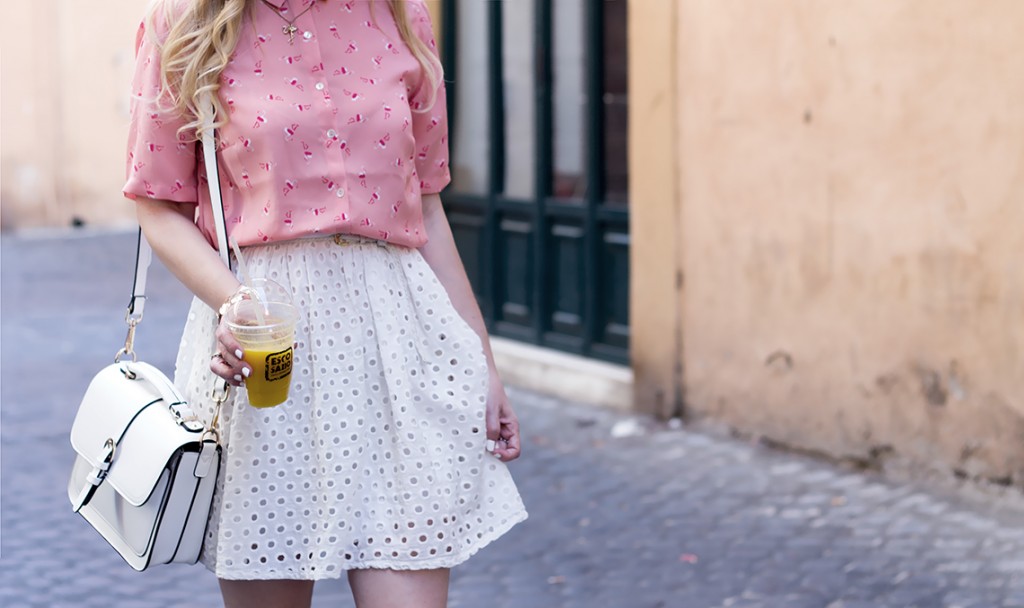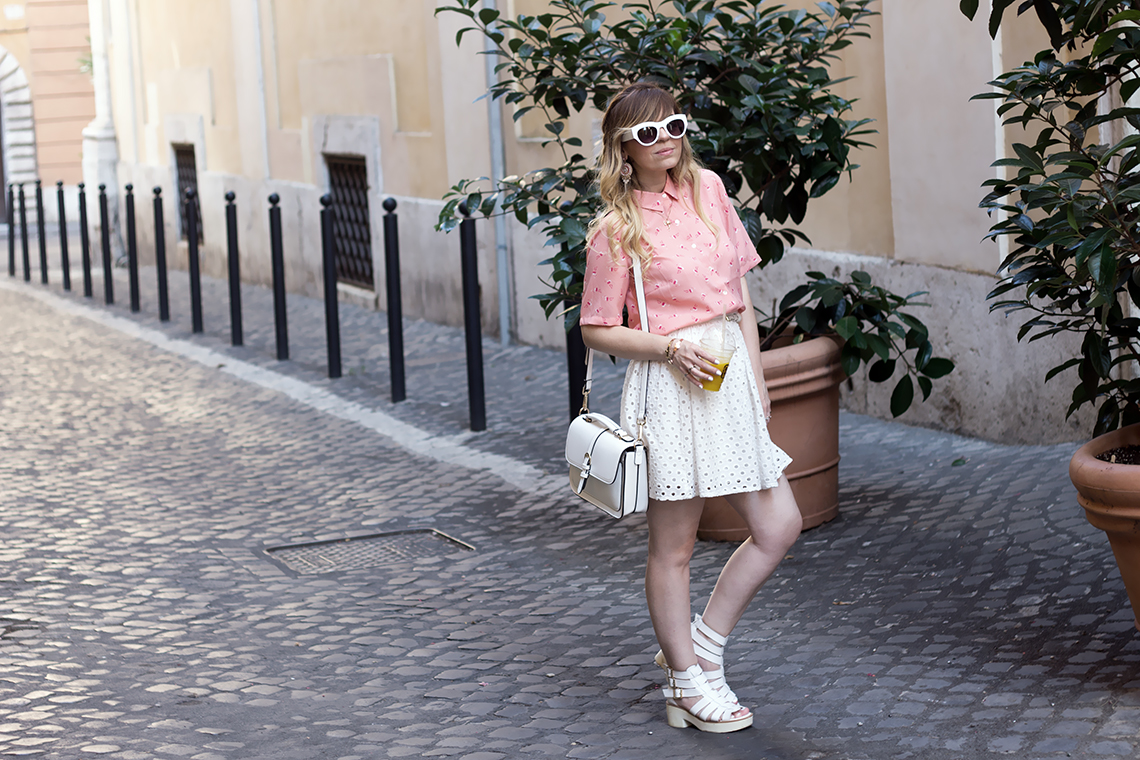 La solita storia: d'inverno ci si lamenta del fatto che non si può essere abbastanza glamour per i strati e strati di abiti che ci tocca indossare per combattere il freddo,
mentre d'estate scatta il panico del "cosa indosso?" per non apparire una turista tedesca in vacanza nel Bel Paese e le si pensa davvero tutte pur di patire il caldo il meno possibile mantenendo un certo decoro.
Visto le temperature sempre più bollenti è fondamentale scegliere il look anti caldo perfetto, che ci faccia sentire a nostro agio ma che sia allo stesso tempo trendy.
È consigliabile prediligere tessuti leggeri e colori chiari, ad esempio come ho fatto io scegliendo il bianco e rosa del total look Kiabi.
Una gonna a ruota in cotone sangallo effetto ricamo a cui ho abbinato la deliziosa camicia rosa con tanti piccoli fenicotteri stampati.
Sandali dal tacco ampio e comodo, borsa e grossi occhiali bianchi completano il look anti caldo semplice, fresco ma d'effetto.
Consiglio foodie per affrontare una giornata di caldo infuocato in città a fine luglio è quello di bere un sano e ghiacciato smoothie, ricco di frutta e verdura da portarsi dietro e sorseggiare un po' alla volta; aiuta a combattere la calura estiva, a mantenersi in forma e dà la giusta dose di energia che serve per districarsi sull'asfalto bollente in attesa, naturalmente, delle meritate vacanze.
The same old story: the winter we complain that we can not be glamorous enough for the layers and layers of clothes that we have to wear to combat the cold,
and in the summer triggered the panic of "What I wear?" not to appear a German tourist on vacation and you try everything to endure the heat as little as possible while maintaining a certain decorum. Given the increasingly hot temperatures it is essential to choose the look , that makes us feel at ease, but that is also trendy. You should prefer light fabrics and bright colors, such as I did choosing white and pink total look Kiabi. A full skirt in cotton eyelet embroidery effect in which I matched the lovely pink shirt with many small flamingos printed. Heeled sandals large and comfortable, bag and big white glasses complete the fresh but effective look. Foodie tip for a day of blistering heat in the city in late July is to drink a healthy and frozen smoothie, rich in fruit and vegetables to carry around and have a little 'at a time; helps combat the summer heat, to keep fit and gives the right amount of energy it takes to extricate hot asphalt waiting, of course, deserved holiday.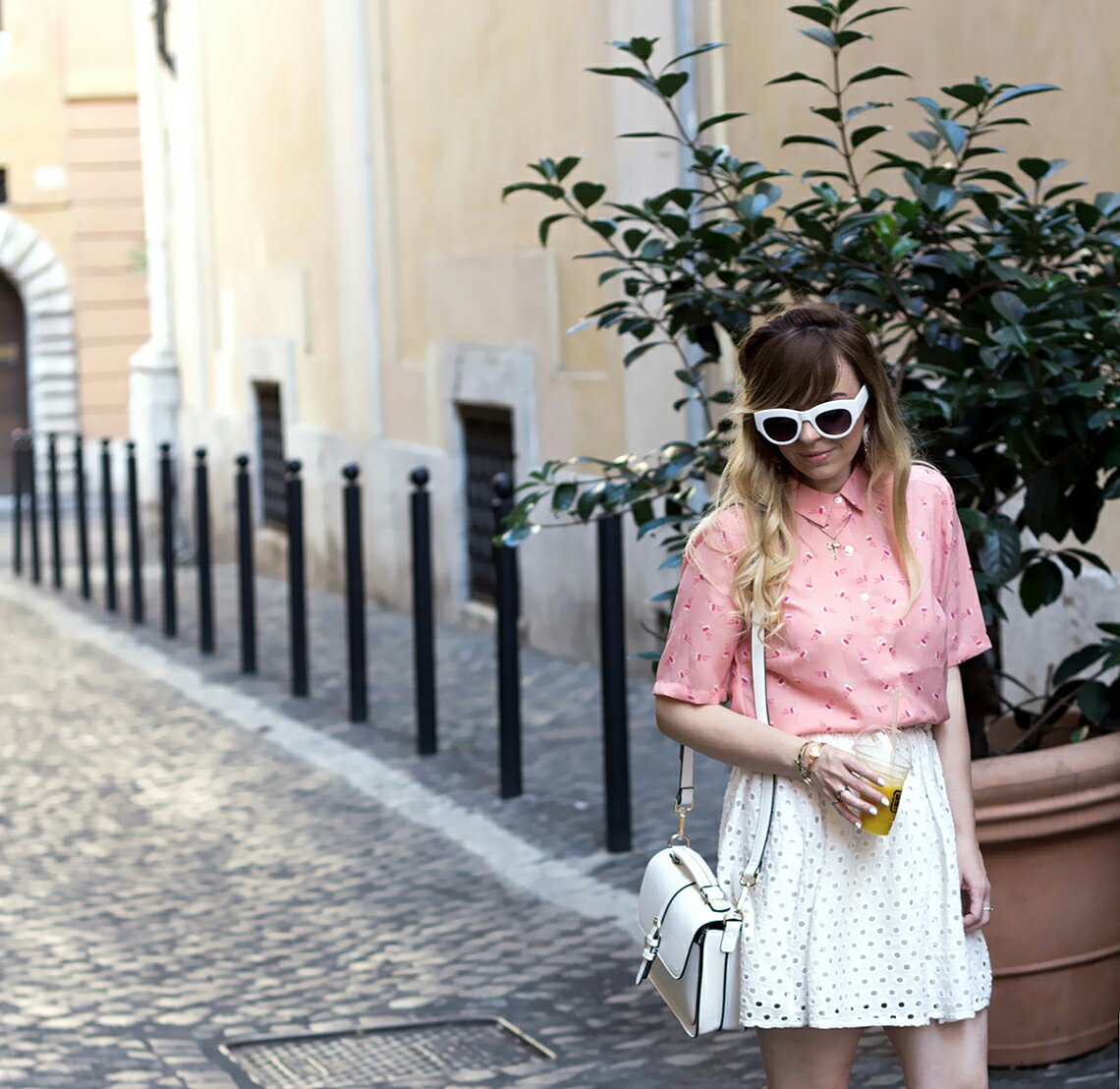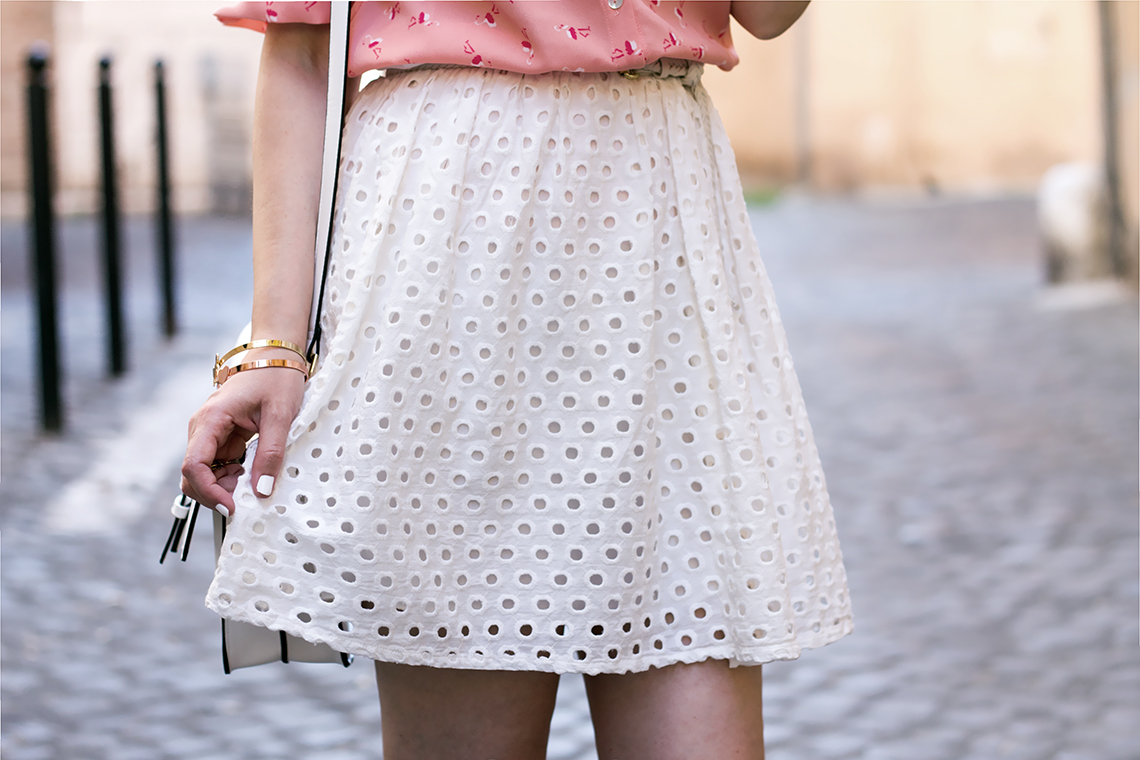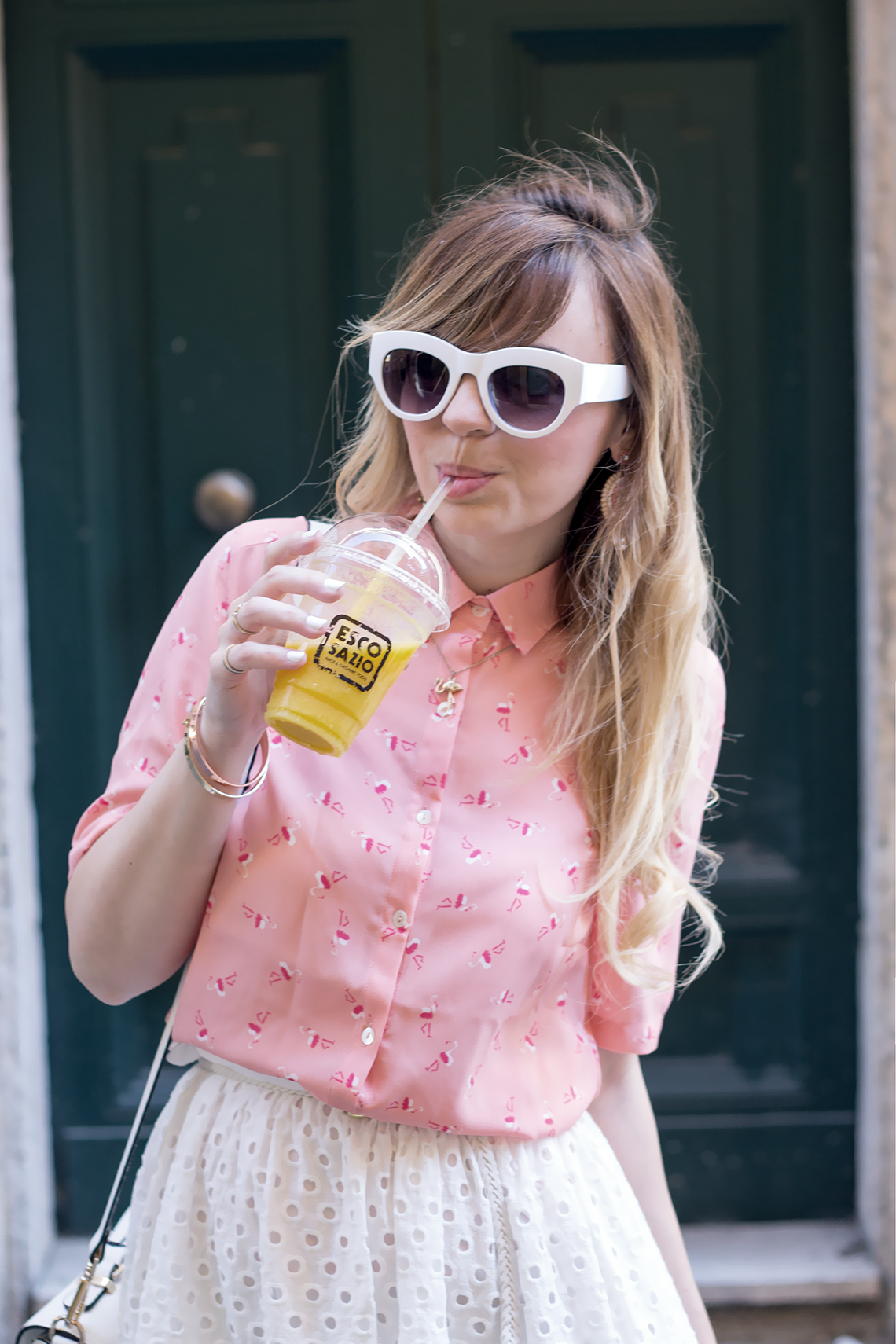 I'M WEARING: Total look Kiabi – Shoes Fashion Pills – Bag Accessorize – Sunglasses Primadonna Collection