The big chill: come indossare il poncho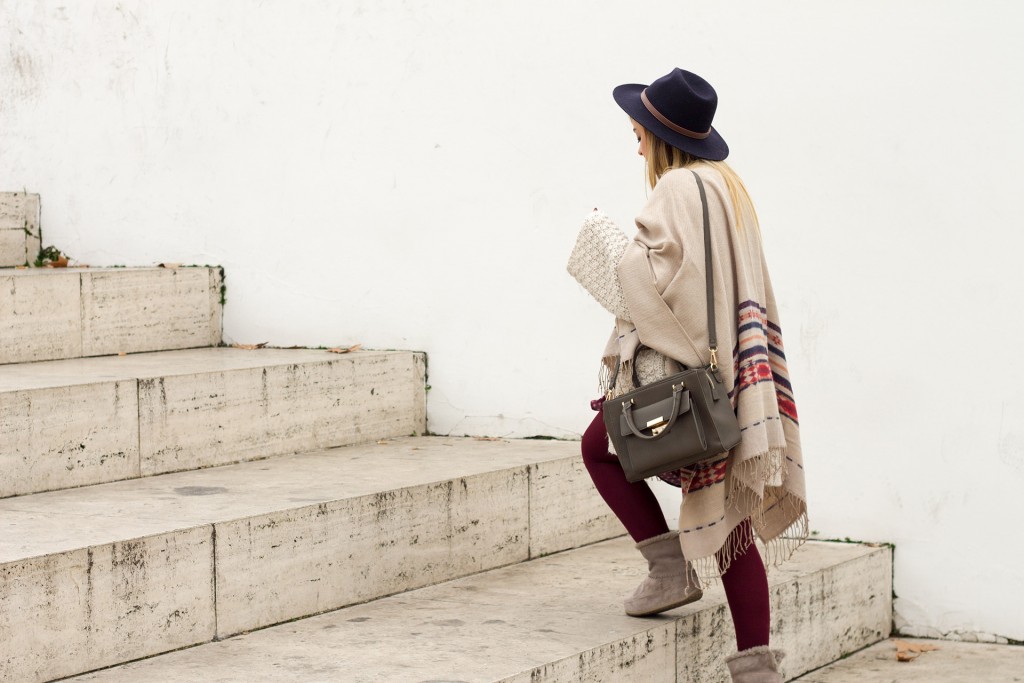 Se fino a qualche giorno fa ci lamentavamo del fatto che questo inverno avesse temperature "lievemente primaverili" ora toccherà fare i conti con il gelo che si è velocemente diffuso ovunque. The big chill, il grande freddo, fatto di vento costante ed aria ghiacciata è finalmente arrivato e mentre tanti lo attendevano con gioia, io lo patisco particolarmente e visto che non sempre ho la possibilità di rimanere in casa al caldo, cerco soluzioni per look caldi ma che siano comunque di tendenza senza sembrare uno spazzaneve a lavoro.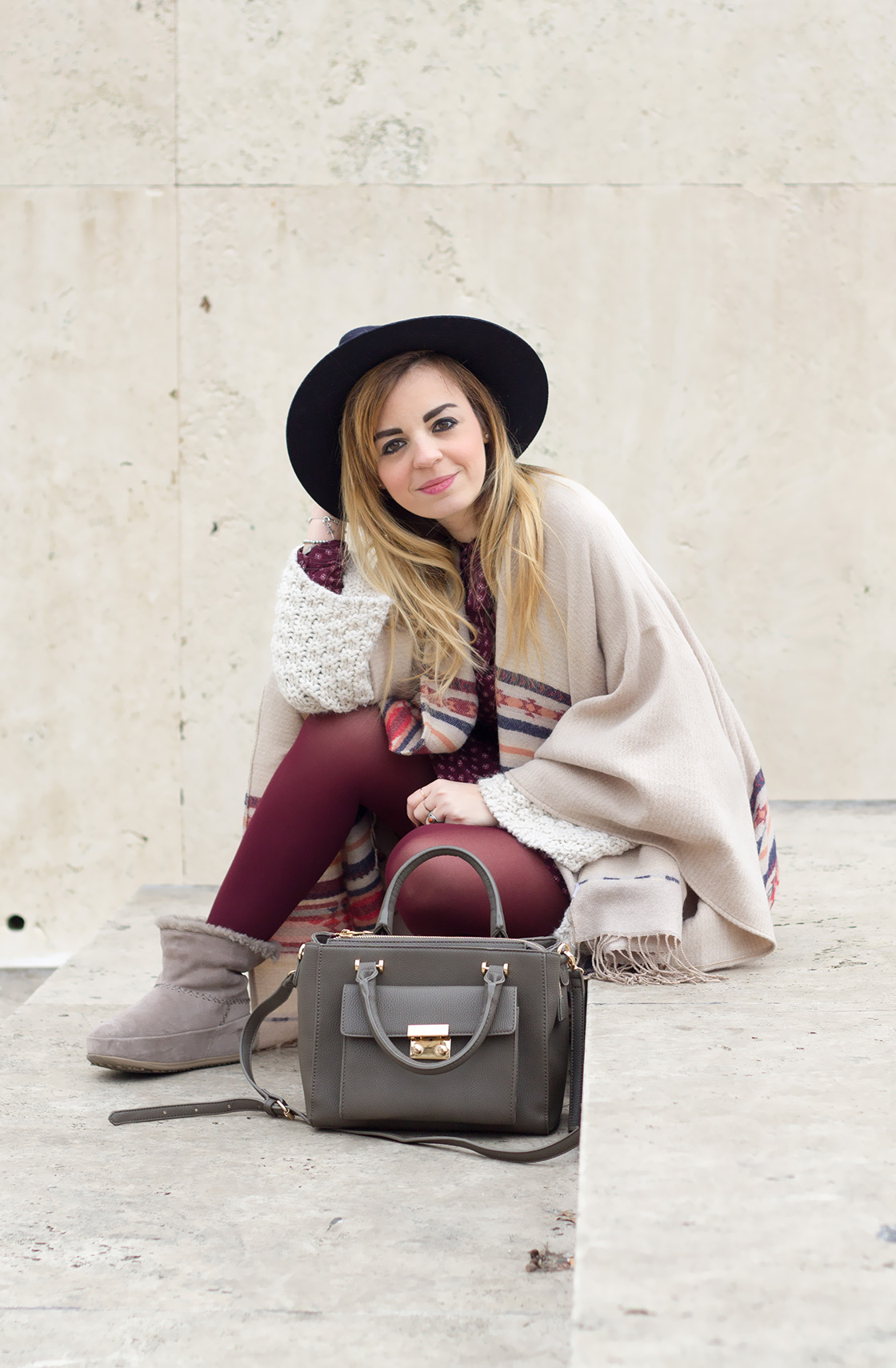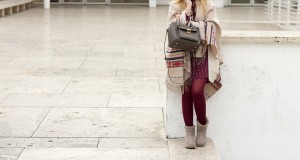 Il poncho è un capo d'abbigliamento che dopo anni di oblio è tornato a fare tendenza tanto che in questo inverno 2016 lo abbiamo trovato in tantissime collezioni. Caldo e stiloso ha tutto quello che serve per rendere particolare un look da giorno per la città o per il tempo libero. Ma come indossare il poncho? Io ammetto di averne comprato diversi tipi ( ho indossato un modello QUI!) che si differenziano per disegni e stili, risulta versatile e adatto a diverse occasioni; visto la sua morbidezza e i tessuti con il quale spesso viene realizzato può tranquillamente sostituire il cappotto di lana o essere abbinato proprio al capospalla.
Per il mio urban look ho abbinato il poncho con fantasia ikat ad un abitino mini in stile grunge con taglio sotto il seno e fiocco al collo, ad un caldo e grande cardigan di lana grossa e ai mukluk shorty in pelle scamosciata…adoro questi stivali, sono i miei preferiti perchè assicurano morbidezza, comfort e protezione ai piedi sopratutto in questo freddo periodo dell'anno. Mini bag da città, fedora in lana completano questo outfit antifreddo.
Ho un consiglio da darvi e da darmi… se decidete di prendere ispirazione da questo look su come indossare il poncho aggiungete una spilla da balia, magari vintage, da appuntare al poncho. Per il vento forte rischiavo di perderlo e non ne sarei stata affatto felice!!
Until a few days ago we lament the fact that this winter had temperatures "slightly spring" now it's up to deal with the chill that has quickly spread everywhere. The big chill, the great cold, the constant wind and icy air is finally here, and while many were waiting for him with joy, I suffer especially since we do not always have a chance to stay in the house warm, seek solutions to look trendy without looking like a snowplow at work. The poncho is a garment that after years of neglect has returned to trend this winter so in 2016 we found it in many collections. Warm and stylish has all it takes to make a particular day look for the city or for leisure. But how to wear the poncho? I admit that I have bought several types (I wore a model HERE!) That differ in designs and styles, is versatile and suitable for different occasions; saw its softness and tissues with which it is often made can safely replace the woolen coat or be matched precisely to outerwear. I look for my urban matched ikat patterned poncho with a mini dress in grunge style cut under the bust and a ribbon at the neck, with a warm and big thick wool cardigan and suede mukluks … I love these boot and they are my favorite because they provide softness, comfort and protection to the feet especially in this cold time of the year. Mini bags from cities, fedora wool complete this outfit against cold. I have a tip I can give … if you decide to take inspiration from this look on how to wear the poncho add a safety pin, maybe vintage, by pinning the poncho. For strong winds I risked losing it and I would not have been happy at all !!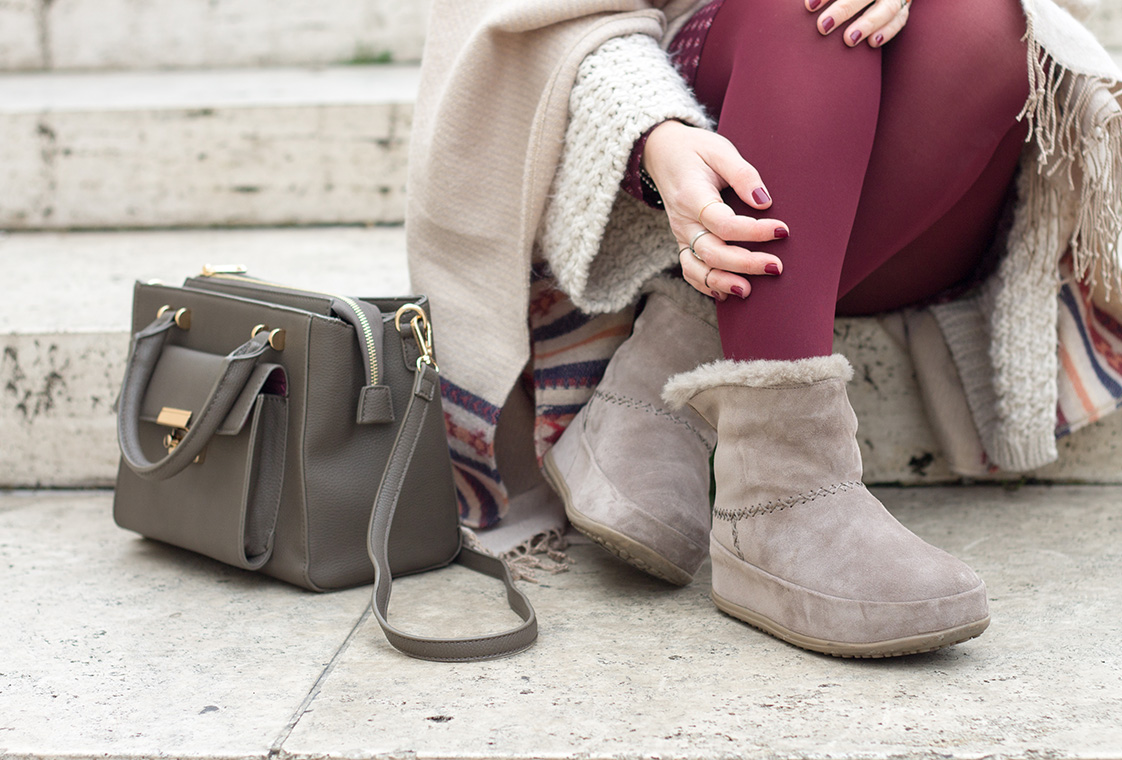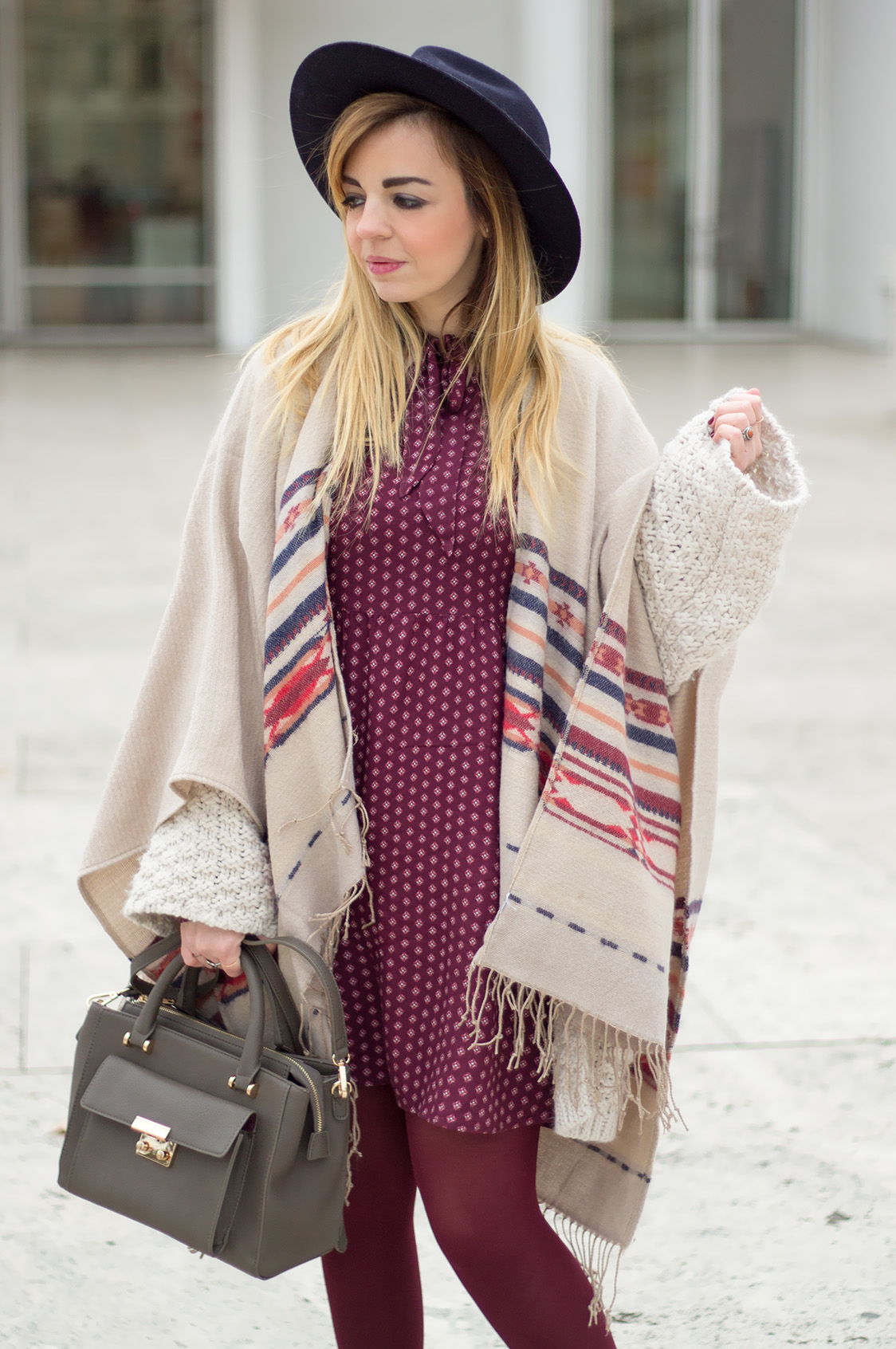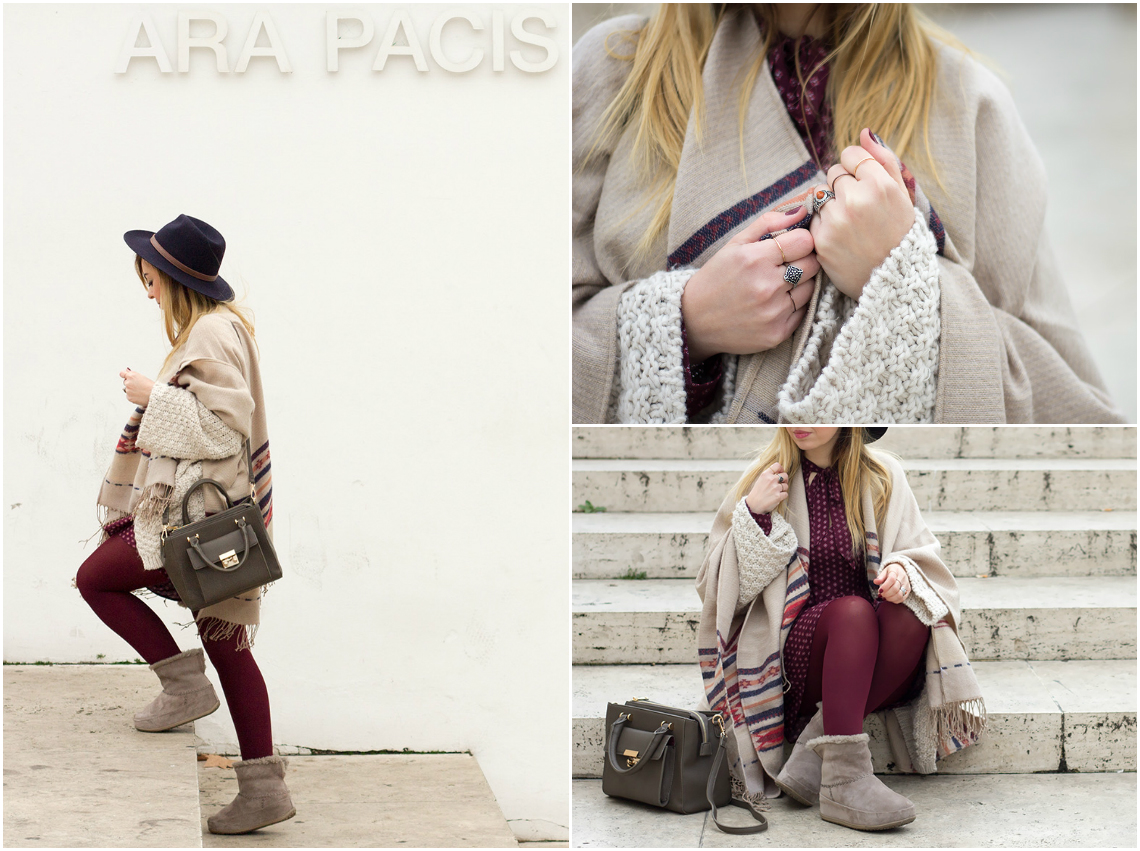 I'M WEARING: Poncho Accessorize – Dress Pull&Bear – Cardigan Pull&Bear – Bag Accessorize – Hat Accessorize – Mukluk Fit Flop