Seventies style: outfit hippie chic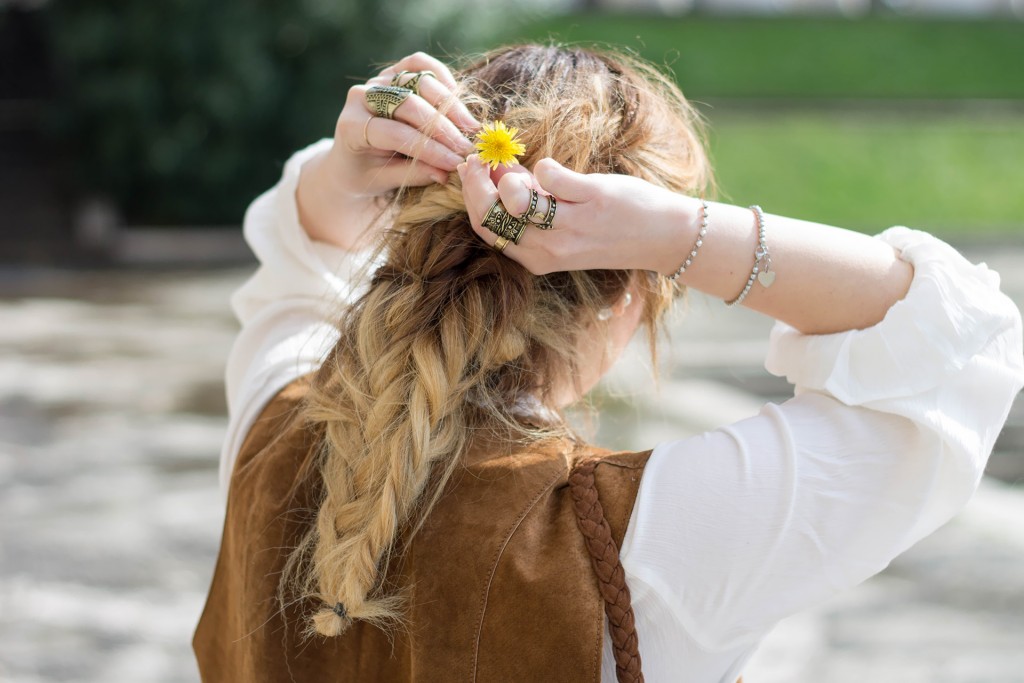 Marzo è iniziato da appena due giorni e, tra pioggia, folate di vento e sole, io sono già proiettata alla prossima primavera con look che si alleggeriscono e si tingono di energia. Si può ufficialmente iniziare a riflettere sui colori da scegliere, i tessuti da indossare, i trend da seguire.
Colore, colore, tanto colore per questa primavera 2016 insieme al mood boho chic che si riconferma essere una delle grandi tendenze tra le fashioniste. Grazie a Gioseppo, celebre brand di scarpe e accessori spagnolo, ho avuto modo di ricevere un'anticipo di estate ai miei piedi.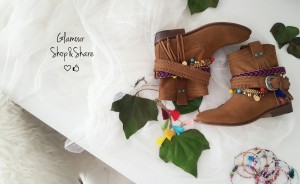 La nuova linea APATXE di GIOSEPPO è dedicata alla donna viaggiatrice, libera, che ama lo stile etnico. Le tinte accese, i motivi geometrici, le pelli, le frange e le perline, tipici dei nativi americani hanno reso questa linea di scarpe GIOSEPPO espressione di una corrente boho che osa con combinazioni di materiali, eccessi di ornamenti ed esplosioni di colori seducenti e casual dando vita ad una collezione unica ed autentica.
Diversi sono i modelli realizzati per questa collezione; io ho scelto gli stivaletti Naskapi, realizzati in pelle ed impreziositi da inserti di perline colorate, pom pom e charms che ricreano perfettamente il look hippy-chic che caratterizza tutta la linea ed anche il mio stile, perfetti da mattina a sera.
Per il mio outfit hippie chic da giorno ho abbinato gli stivaletti a dei jegging vita alta, una camicia ricamata in pieno stile seventies e un gilet con frange in pelle scamosciata. Completa il look l'acconciatura folk composta da trecce di varie dimensioni legate in modo scomposto per un effetto "messy".
Gli stivaletti Naskapi, insieme a tanti altri accessori, fanno parte del grande concorso Glamour Shop&Share. Andate sul sito nella sezione Shop&Share, basta registrarsi per provare a vincere uno degli imperdibili Must Have per la primavera estate 2016.
March began and, between rain, gusts of wind and sun, I am already looking to next spring look lighter and are tinged with energy. You can officially start thinking about colors to choose from, the fabrics to wear, the trend to follow. Color, color, the color for this spring 2016 with the boho chic mood that is confirmed as one of the major trends among the fashionistas. Thanks to Gioseppo, famous spanish brand of shoes and accessories, I was able to receive an advance of summer at my feet. The new APATXE by GIOSEPPO is dedicated to the traveler, woman, free, who loves the ethnic style. The bright colors, geometric patterns, skins, fringes and beads, typical of Native Americans have made this line of shoes GIOSEPPO expression of a current boho who dares with material combinations, excesses of ornaments and seductive explosions of color and casual creating a unique and authentic collection. There are several models designed for this collection; I chose the Naskapi boots, made of leather and embellished with inserts of colored beads, pom pom and charms that perfectly recreate the hippie-chic look that characterizes the entire line and even my style, perfect from morning to night. For my hippie chic by day I paired the boots with the high waist jeggings outfits, an embroidered shirt in the middle seventies style and a vest with frings. The coordinated folk headdress made up of various sizes braids tied sprawled for a "messy" effect. The Naskapi boots, along with many other accessories are part of the great contest Glamour Shop & Share. Go on the website under Shop & Share, just sign up to try to win one of the must-see Must Have for Spring Summer 2016 .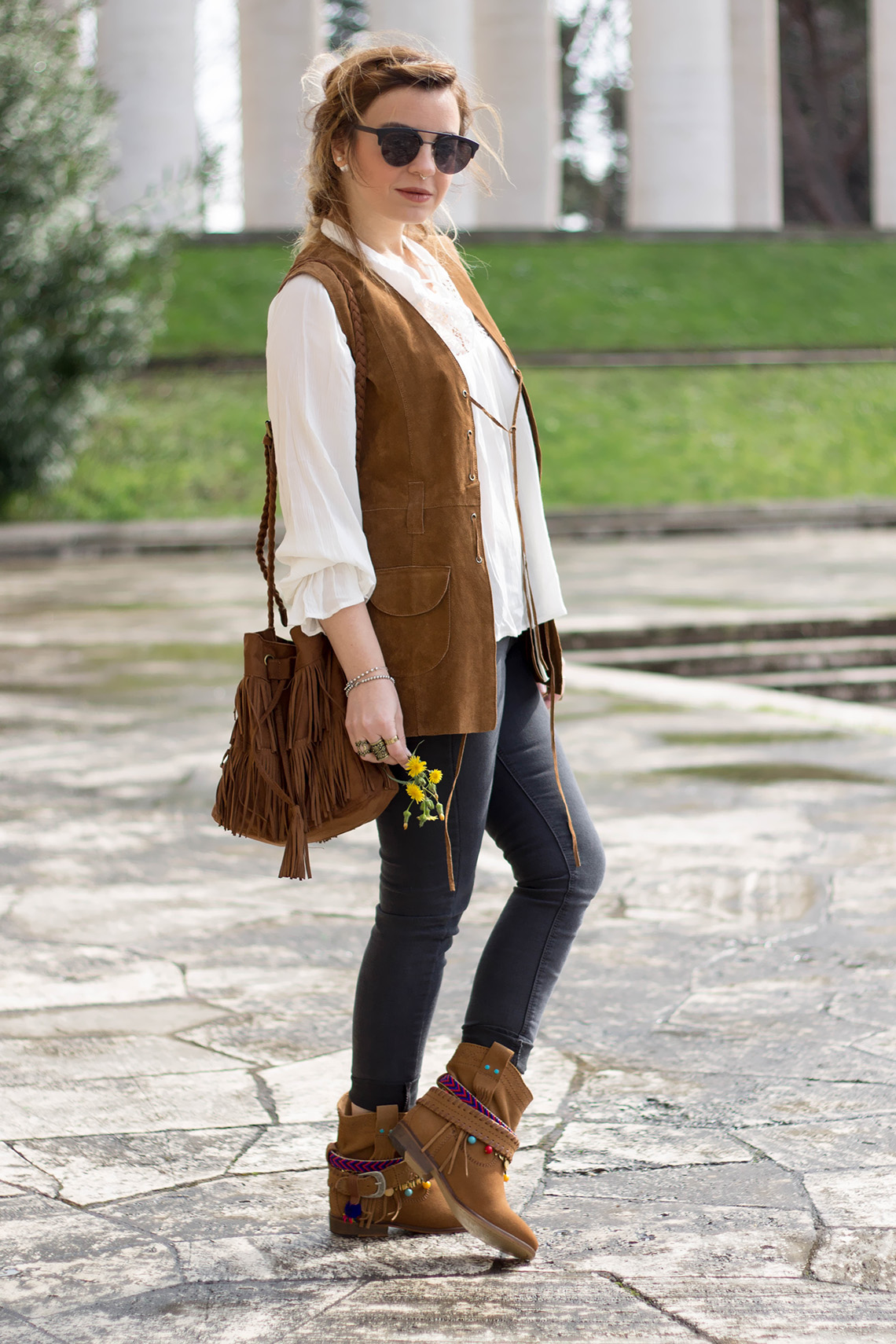 I'M WEARING: Shirt H&M – Jegging Pull&Bear – Bag H&M – Vest Zara – Boots Gioseppo – Rings Bershka