Shirt&Short: come abbinare la camicia di jeans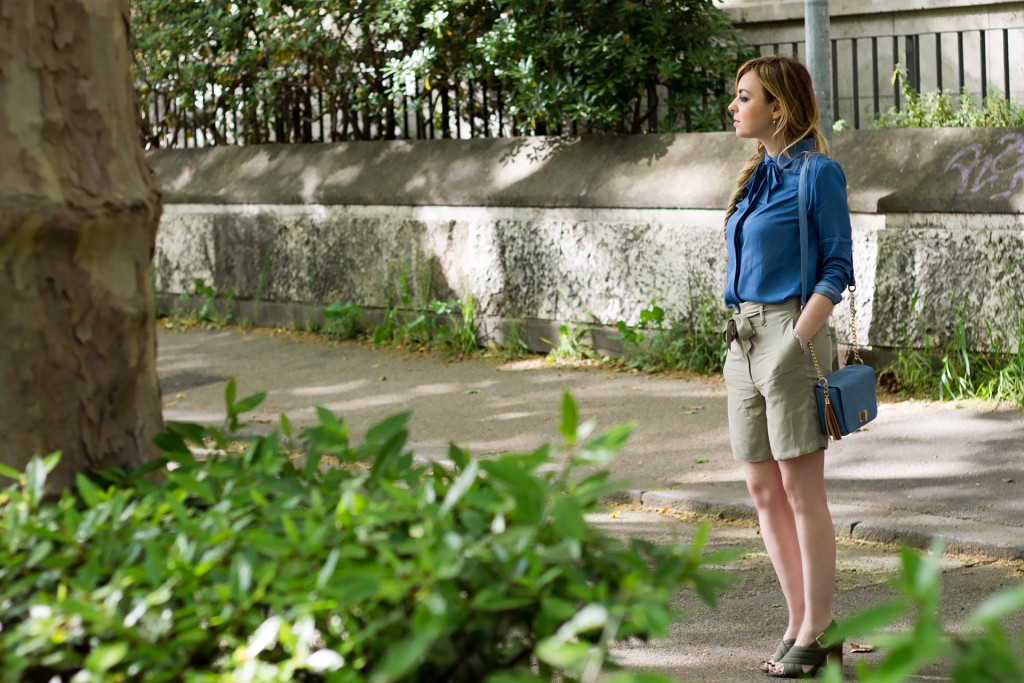 Aprile si conclude con un nuovo total look firmato Kiabi. Lo scorso mese ad essere messo in evidenza è stato il cropped jeans, il pantalone dall'orlo grezzo e sfilacciato (VEDI POST QUI!). Anche questa volta è il denim il tema centrale dell'outfit, ma quello della camicia; un capo che tutte amano indossare, la camicia di jeans anche per quest'estate 2016 si conferma un must, un grande classico da tenere appesa in armadio pronta ad essere indossata per diversi look e in diverse occasioni.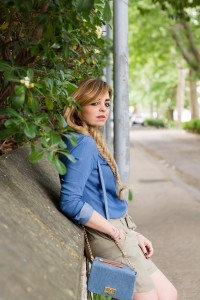 E' casual, comoda, versatile, ma come abbinare la camicia di jeans in modo originale? Siamo all'inizio della bella stagione quindi l'abbinamento ideale è con gli shorts!
Per un look da giorno chic e primaverile i pantaloncini kaki larghi e dal tessuto fluido si adattano perfettamente alla camicia in denim e collo alla lavallière, romantica e delicata. Il colpo di fulmine stavolta c'è stato per la mini bag rigida totalmente in jeans, non ho saputo resistere, l'ho inserita nel look insieme ai sandali in ecopelle con tacco quadrato e listini incrociati effetto trapuntato nella stessa tonalità dei pantaloncini e agli anelli e orecchini in argento e pietre colorate.
Questo tipo di outfit, visto la sua duttilità, può essere indossato durante il giorno per appuntamenti di lavoro, incontri con le amiche e pranzi fuori…voi che ne dite?
Al prossimo mese con un nuovo total look Kiabi!
April ends with a new total look signed by Kiabi. Last month to be highlighted was the cropped jeans, trousers with raw and frayed brink(SEE POST HERE!). This time is denim the central theme of the outfit, but that in the shirt; we all love to wear, the jeans shirt for summer 2016 remains a must, a great classic to keep hanging in the closet ready to be worn for different looks and different occasions. Casual, comfortable, versatile, but how to match the denim shirt in an original way? We are at the beginning of summer so it is the perfect match with shorts! For a chic, spring day look baggy khaki shorts are perfectly adapted to the denim shirt and collar lavaliere, romantic and delicate. Love at first sight this time there was for the mini bag totally rigid in jeans, I could not resist, I inserted in look along with faux leather sandals with square heel and cross lists with quilted effect in the same shade of shorts and the rings and silver earrings with  colored stones. This type of outfit, for its flexibility, can be worn during the day for business meetings, meetings with friends and dinners out … what do you think? Next month with a new total look Kiabi!