Wedding season: come vestirsi per una cerimonia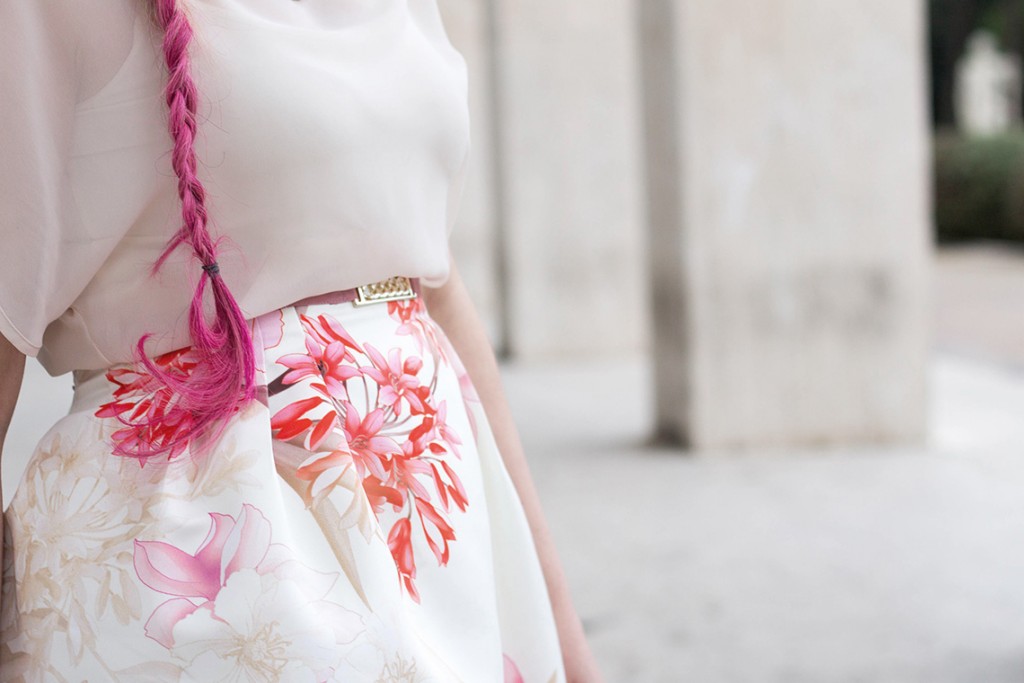 Maggio, nonostante le temperature autunnali, inizia tingendosi di romanticismo, delicatezza e colori pastello. Abbandonati temporaneamente i look folk e seventies, che meglio mi rappresentano al momento, ho deciso di dedicare un piccolo spazio all'imminente periodo dei matrimoni; da maggio a settembre è un pullulare di giovani coppie che si apprestano al grande passo ma non solo, anche cresime e comunioni fanno da cornice al fitto calendario degli eventi che spesso ci mettono in crisi. Ricevere un'invito per un'occasione così importante, infatti, il più delle volte ci fa andare nel pallone tanto che già mesi prima valutiamo diverse opzioni di look. Da qui nasce l'idea di proporre un'outfit estremamente raffinato che aiuti a capire come vestirsi per una cerimonia.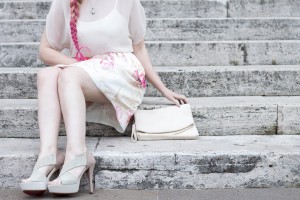 La stagione primaverile ed estiva sono da sempre dedicate ai matrimoni e un dilemma delle invitate è, appunto, il vestito. Una volta assodato che i colori da evitare in questa occasione sono il bianco ed il total black si può dare spazio a tutti i colori dal rosa, al turchese fino ad arrivare al blu e al verde, in tutte le loro gradazioni.
Per un matrimonio fissato in un pomeriggio primaverile o estivo sarebbe ideale scegliere il classico abito da cocktail e, seguendo i trend di stagione, sarebbe perfetto optare per una deliziosa stampa floreale. Le tonalità tenue del rosa cipria, i tessuti discretamente trasparenti e scivolosi come chiffon e seta sono tutti protagonisti del mio look da cerimonia; una romantica gonna midi, leggermente a palloncino e il top trasparente che accarezza delicatamente le spalle donano all'invitata eleganza e glamour, rendendola nell'immediato l'invitata perfetta. Scarpe e clutch in tono e pochi accessori, come l'elegante collana "portafortuna" di madreperla che esprime purezza e armonia e che rappresenta in qualche modo la giornata gioiosa, completano il look.
Lasciatevi ispirare da look raffinati e di classe e dimenticherete l'ansia da invitata ad un matrimonio!
May, despite the fall temperatures, starts tinged with romanticism, delicacy and pastel colors. Temporarily abandoned the folk look and seventies I decided to devote a little space to the forthcoming period of marriages; from May to September there is a swarm of young couples who are preparing to plunge but not only, also confirmations and communions frame the busy schedule of events that often put us in crisis. Receive an invitation for an occasion so important, in fact, more often she makes us go into the flask so months before we evaluate different options. Hence the idea of ​​proposing highly refined an outfit to help figure out how to dress for a ceremony. The spring and summer are always dedicated to weddings and a dilemma of the guests is, of course, the dress. Once it established that the colors to be avoided on this occasion are white and all-black you can make room for all colors from pink to turquoise up to the blue and the green, in all their shades. For a wedding set in a spring afternoon or summer would be ideal to choose the classic cocktail dress and, following the trends of the season, it would be perfect to opt for a delicious floral print. The soft shades of powder pink, the fairly transparent fabrics and slippery such as chiffon and silk are all main trends of my look from ceremony; A romantic midi skirt, slight puff and the transparent top that gently caresses the shoulders give to the guest elegance and glamor, making the immediate invited perfect. Shoes and clutch in tone and a few accessories, such as the elegant necklace "lucky charm" of nacre that expresses purity and harmony complete the look. Be inspired by refined and classy look and forget the anxiety to be invited to a wedding!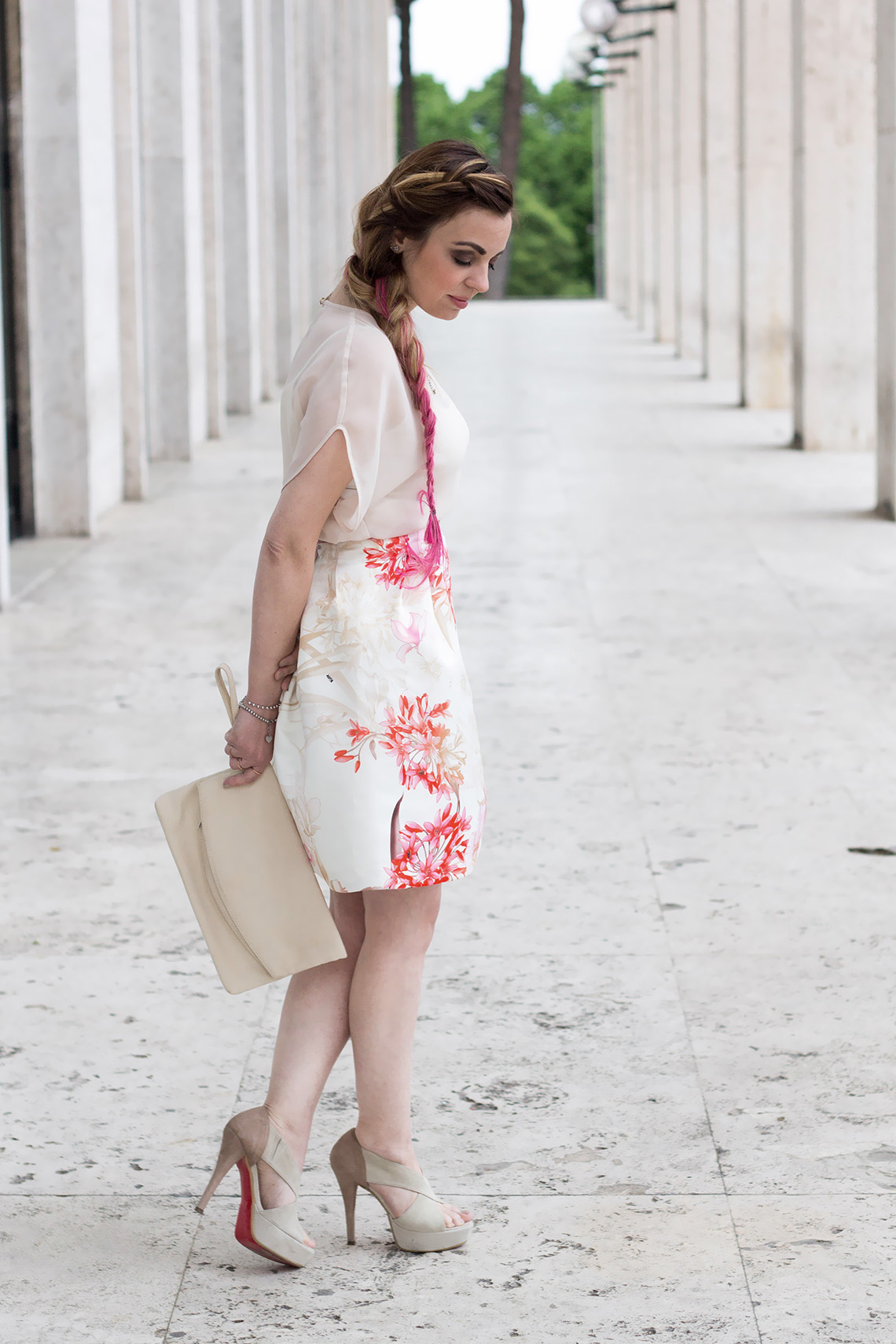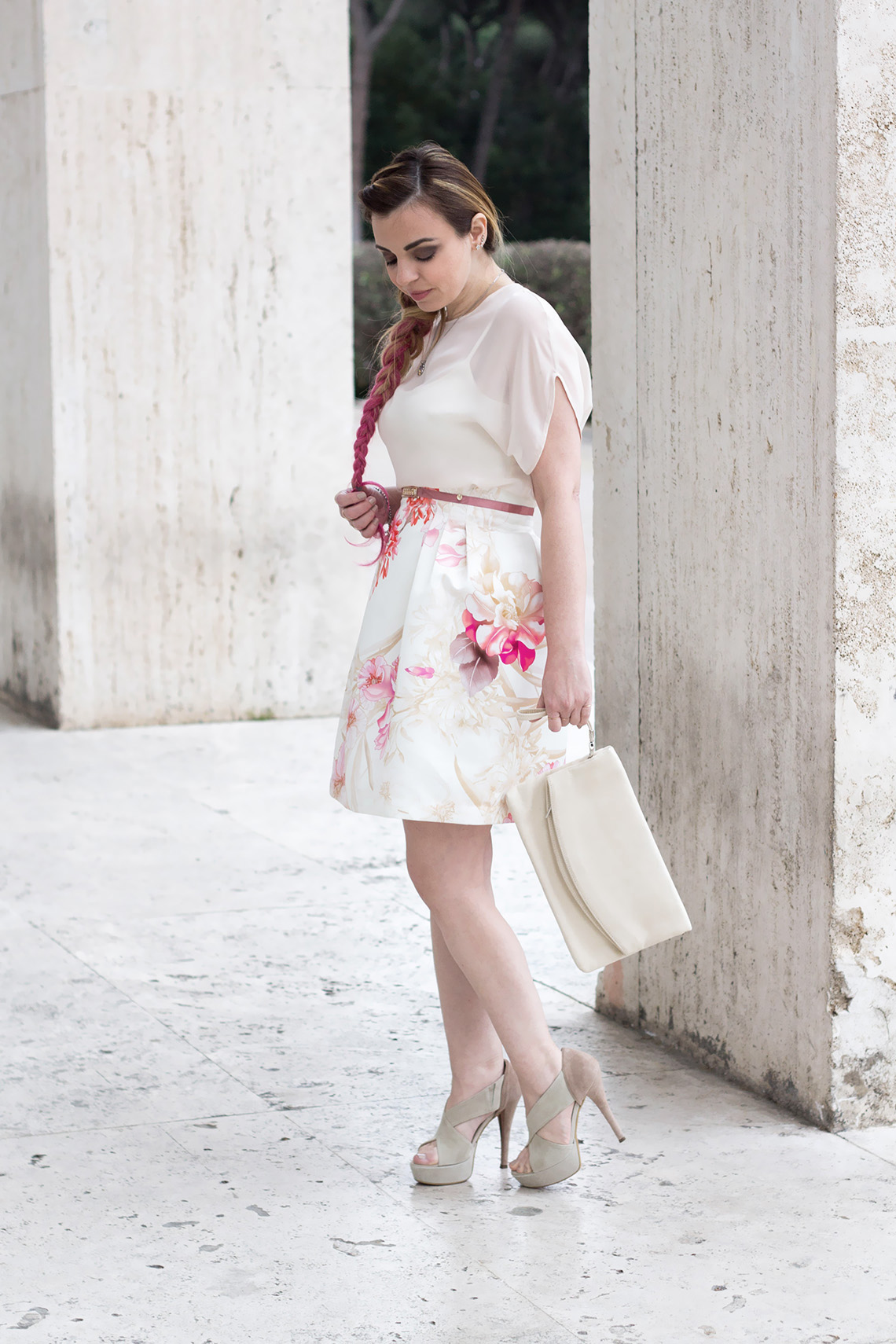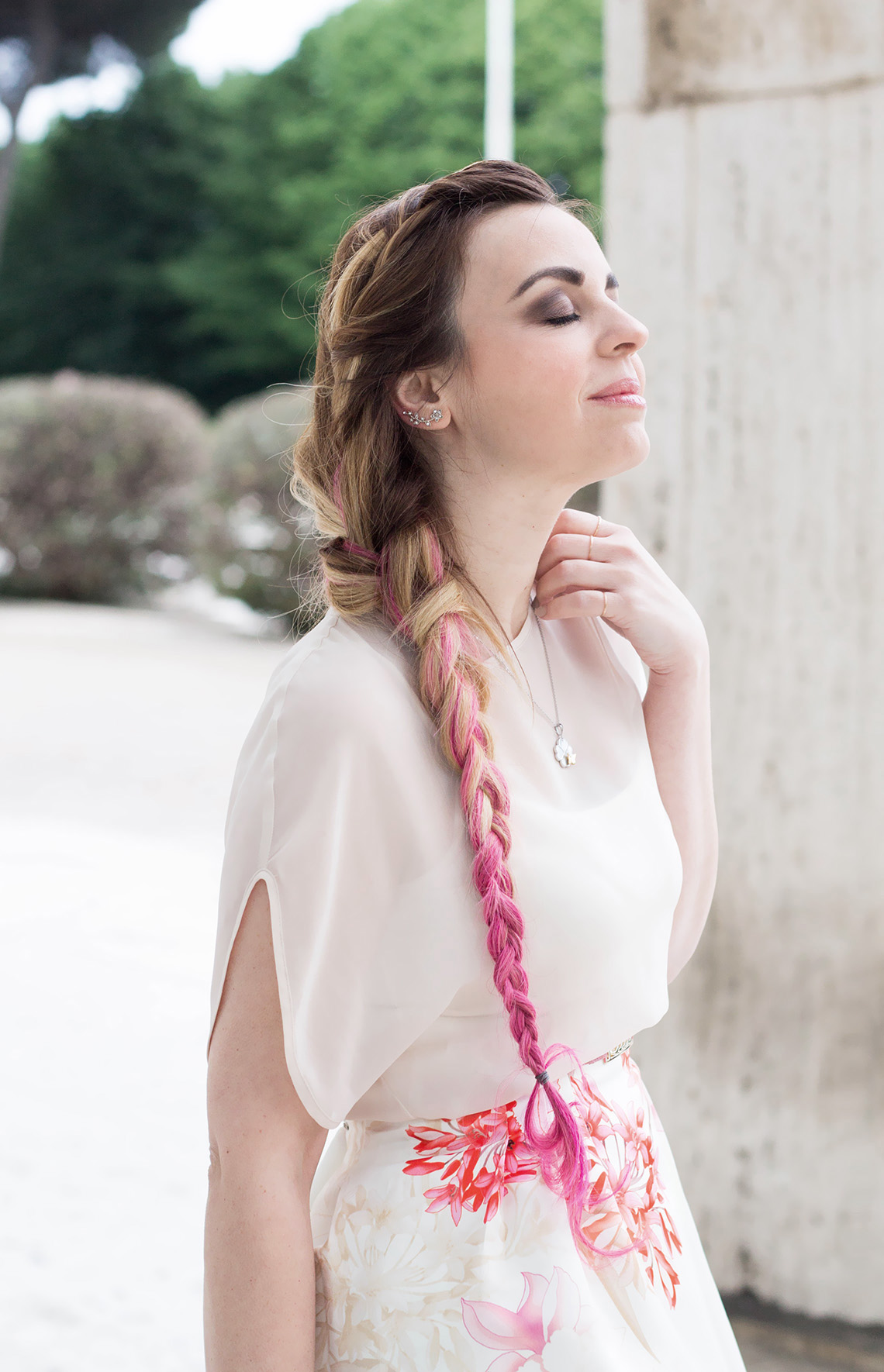 I'M WEARING: Total look Kitte – Necklace S'Agapo