Moda estate 2016: tshirt sotto il vestito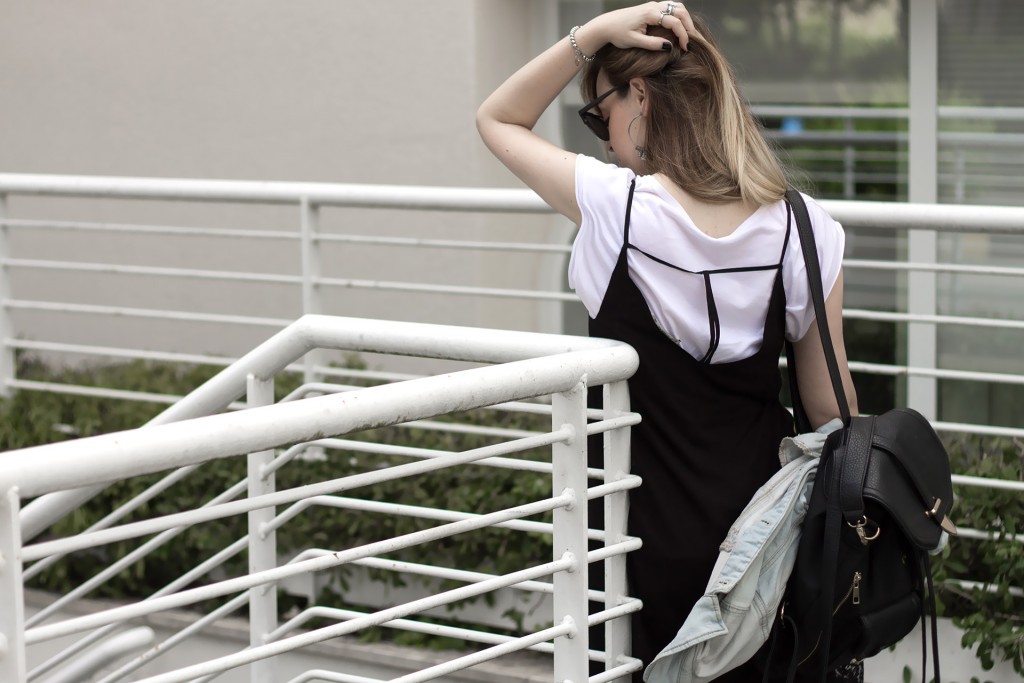 Questa tendenza moda per l'estate 2016 proprio non potete perdervela, semplice, allegra e davvero pratica quando non si sa cosa indossare.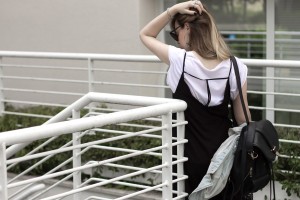 Immancabili nel nostro guardaroba, bianche, colorate, con stampe pop e scritte dei nostri gruppi preferiti, le t-shirt si confermano nuovamente protagoniste per stile e praticità. Insieme alla camicia bianca è uno dei capi più versatili e flessibili da sfoggiare, un must-have sempre presente nei nostri armadi, un pezzo da cui partire per costruire un look alla moda.
Abbinarla ad una gonna a ruota, con degli shorts o semplicemente con un paio di jeans da una svolta ad una giornata incerta, ma la vera tendenza di quest'anno per indossare la maglietta ed essere "very cool" prende ispirazione dagli anni '90.
Ricordate Kelly, Donna e Brenda di Beverly Hills? Loro erano le reginette della tshirt sotto il vestito. Niente di più pratico ed originale che indossare un vestitino scollato, che di solito si sceglie per la spiaggia, e renderlo subito più casual con una t-shirt bianca o nera sotto. Questo tipo di outfit, inoltre, è perfetto se non si vuol lasciare le spalle scoperte, specie nelle fresche sere d'estate.
Zaino in spalla, giubbotto di jeans di una taglia più grande, bracciali, anelli e sandali bassi super easy ed è subito Anni '90 style!
This fashion trend for summer 2016 you just can not missit, simple, cheerful and very handy when you do not know what to wear. Ever-present in our wardrobe, white, colored, with pop prints and writings of our favourites bands, the t-shirts are confirmed again protagonists in style and practicality. Along with the white shirt this is one of the most versatile and flexible garment to show off, always a must-have in our closets, a piece from which to build a fashionable look. Wear it with a full skirt, shorts or simply with a pair of jeans will be a turning point to an uncertain day, but the real trend this year is inspired by the '90s. Remember Kelly, Donna and Brenda in Beverly Hills? They were the queens of the t-shirt under the dress. Nothing more practical and original to wear a low-cut dress, which generally choose for the beach, and make it immediately more casual with a white or black t-shirt underneath. This type of outfit is also perfect if you do not want to leave the shoulders uncovered, especially in the cool summer evenings. Backpacker, denim jacket of a bigger size, bracelets and flat sandals super easy and is immediately 90s style!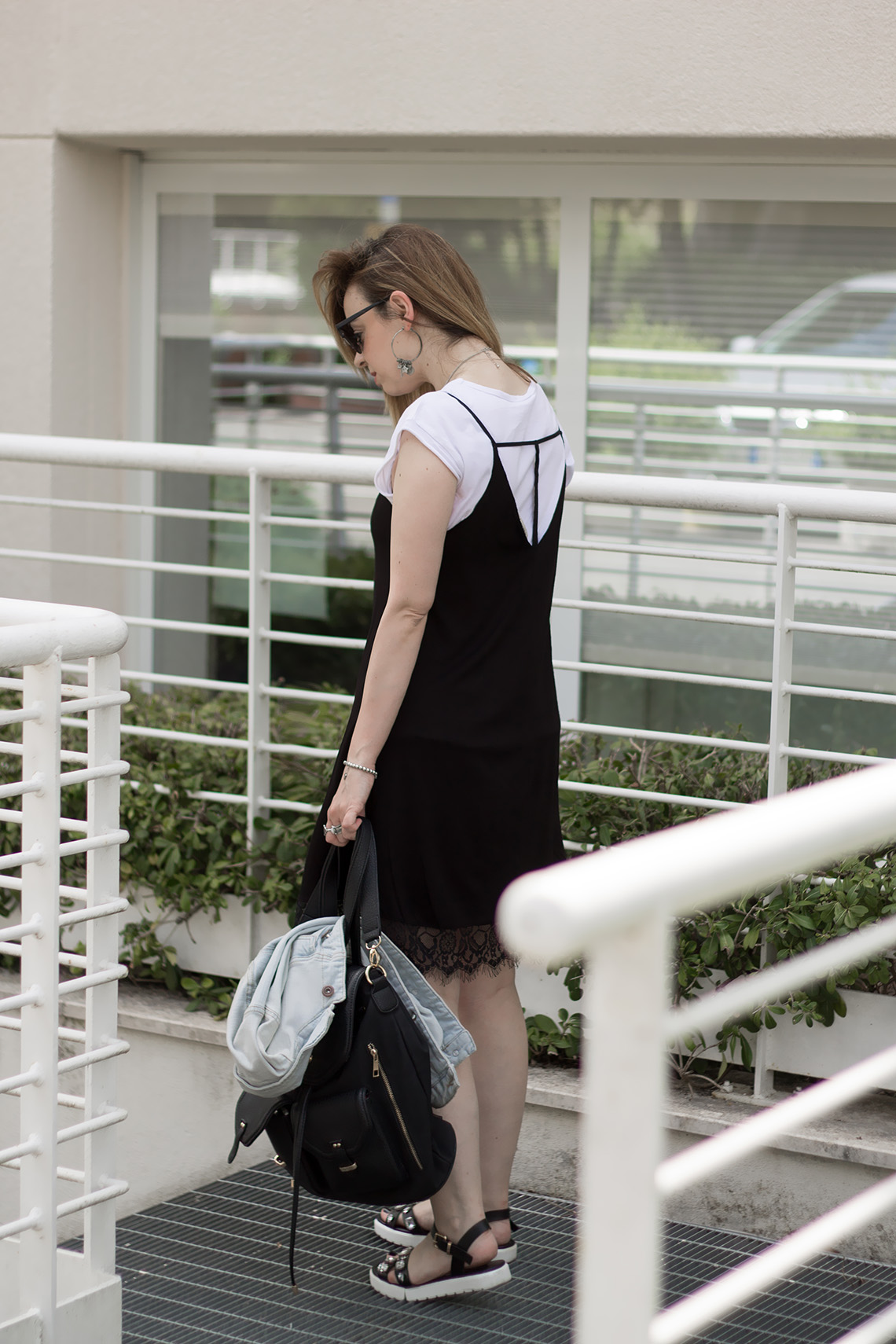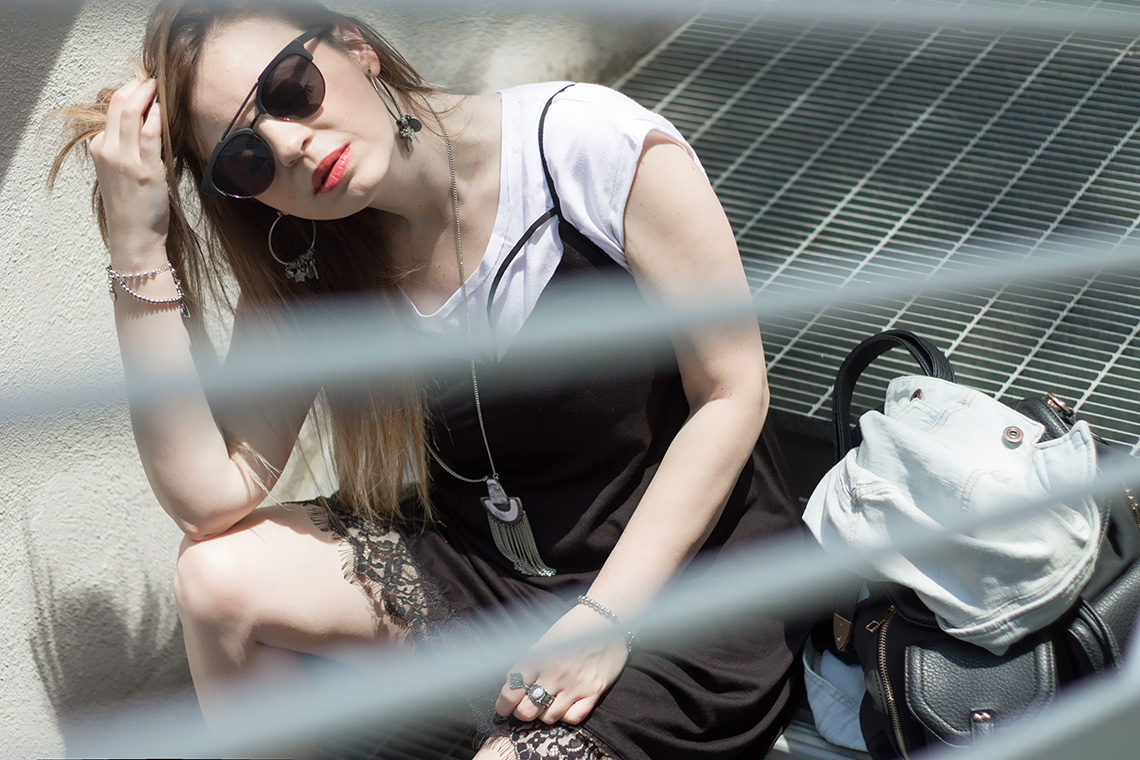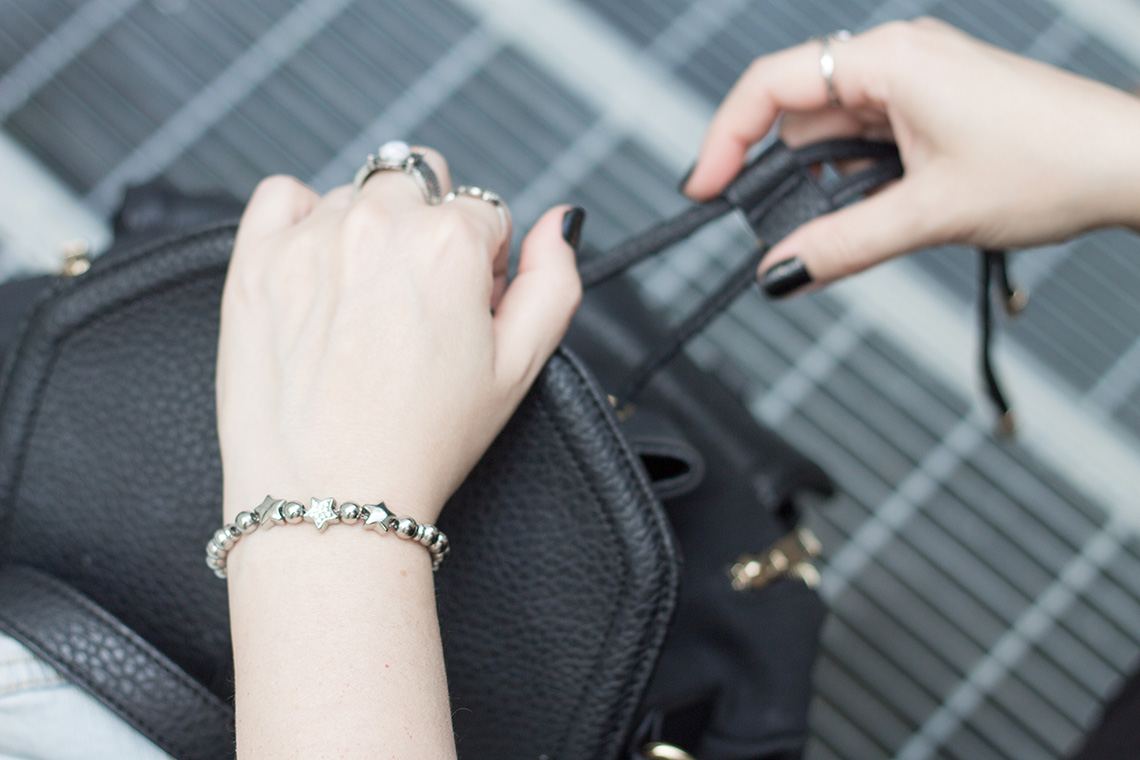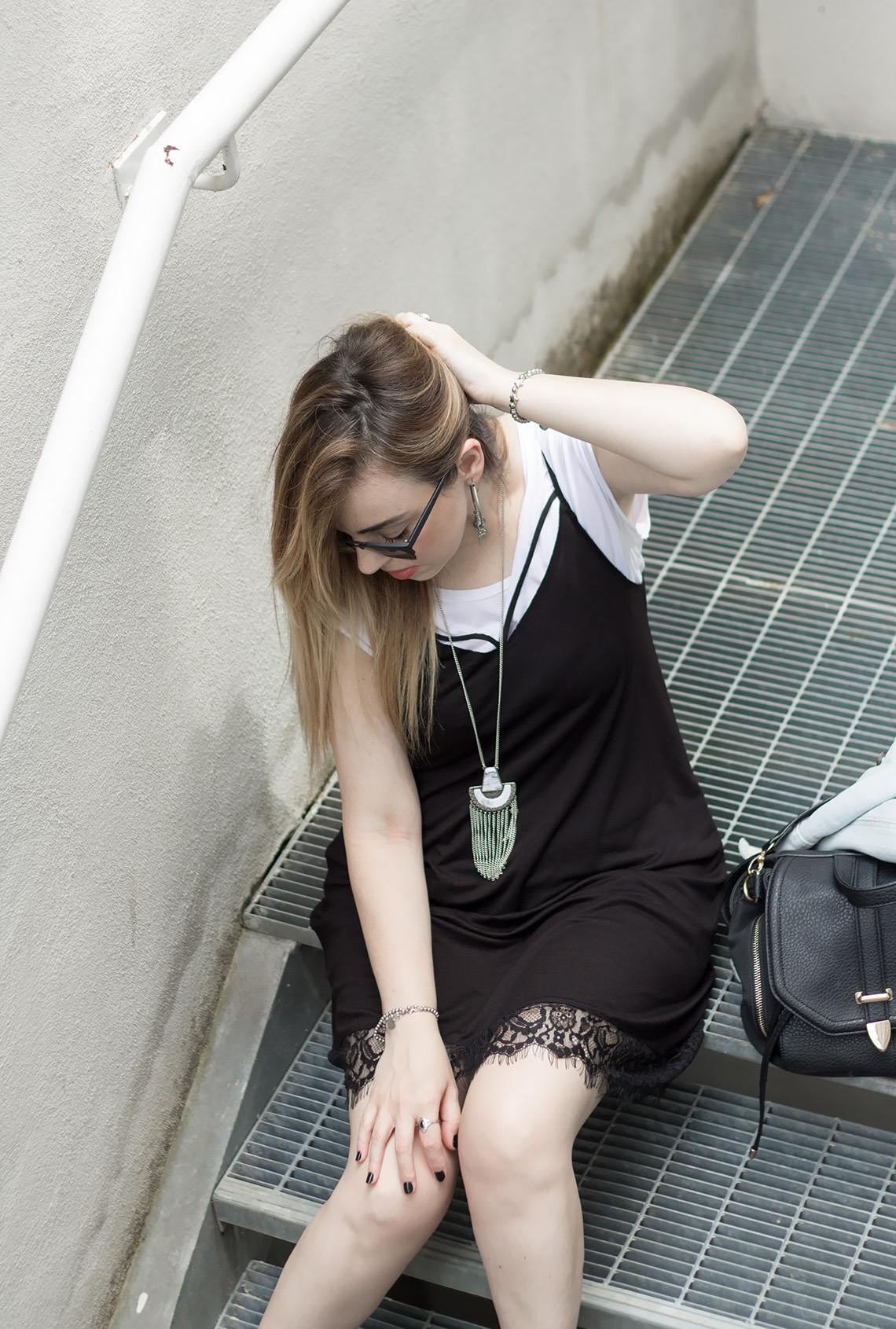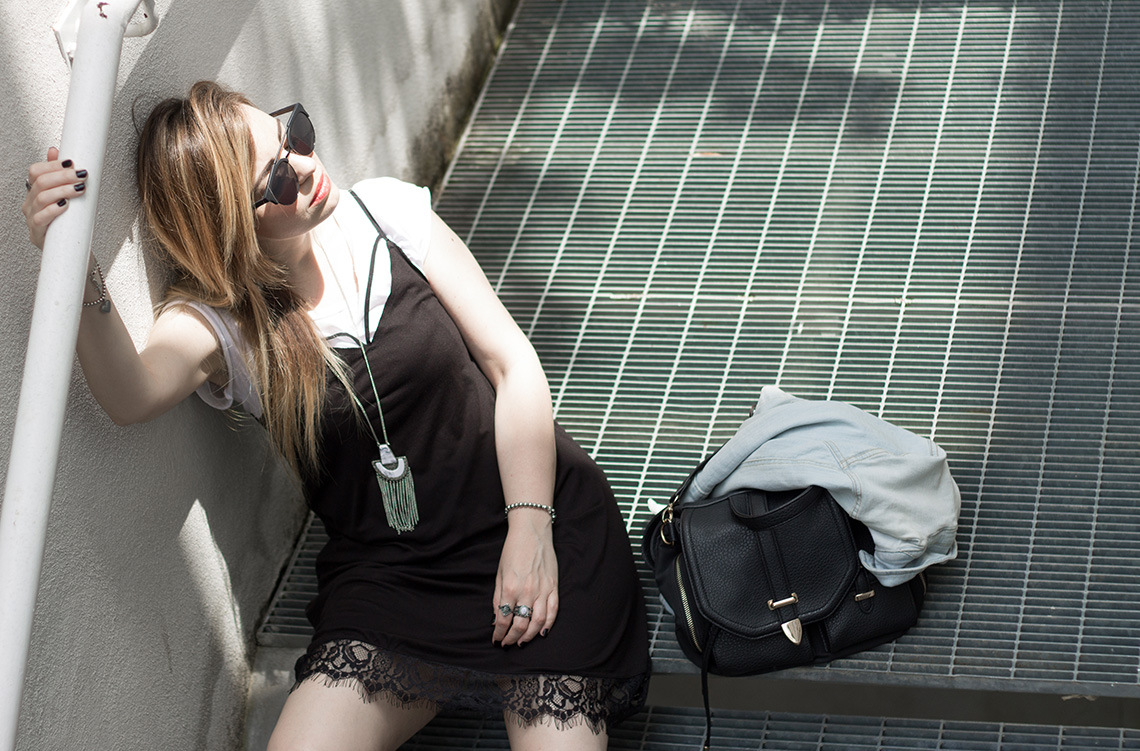 I'M WEARING: Dress: Pull&Bear – T-shirt: Oysho – Sunglasses: Pull&Bear – Backpack: Bijou Brigitte – Bracelet: S'Agapo – Necklace: Bijou Brigitte