Outfit Capodanno 2017: abito lurex e glitter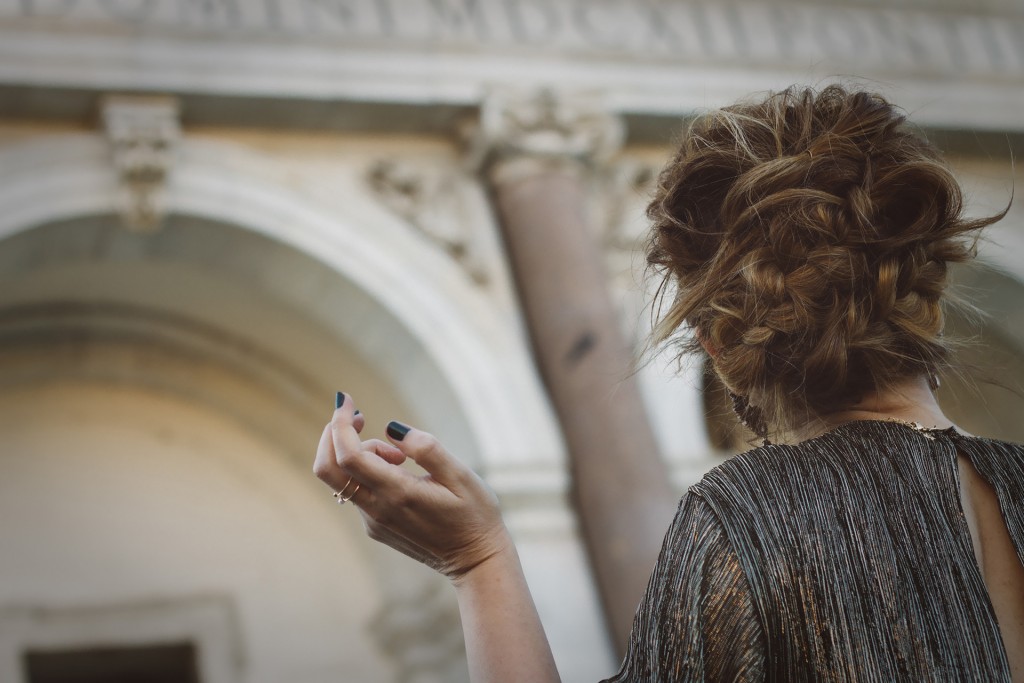 Dalle passerelle delle scorse sfilate autunno inverno 2016-17 il messaggio lanciato è stato netto e chiaro, sarà un'inverno "brillante"! Anche per questo Capodanno, quindi, è bene seguire il diktat che prevede paillettes, dettagli preziosi, luccicanti tessuti lurex. Sarà divertentissimo scegliere l'outfit Capodanno 2017 tra fili di lurex, oro e argento, glitter e tessuti metallici da indossare per il veglione dell'ultimo dell'anno.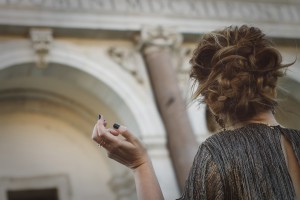 I look di Capodanno 2017 proposti da tutti gli stilisti puntano su abiti, gonne, jumpsuit, pantaloni palazzo e top arricchiti da paillettes o realizzate in tessuto lamé mentre oro, argento, platino, bronzo e rame sono tra le nuance più in voga da indossare l'ultimo dell'anno. Unica avvertenza, scegliere con criterio cosa è più adatto a noi e in base all'evento a cui parteciperemo.
Più che mai quest'anno è da salutare con un tocco di eccentricità ed estrema originalità magari indossando un'abito sotto il ginocchio in tessuto laminato con manica ampia e chiusura sul retro a goccia da abbinare ad un cappotto lungo in tessuto doppiato e a dei sandali plateau di velluto rigorosamente neri. Ma ciò che rende eleganti e luccicanti durante la notte del 31 dicembre è di sicuro una buona dose di glitter.
Seguendo le ultime tendenze in fatto di make-up e acconciature capelli per questo outfit di fine 2016 si può optare per un look ad alto contenuto scenografico; labbra glitter e scintillanti sui toni del bronzo, un leggero smokey eyes marrone su cui applicare ciglia finte, splendide come origami di carta per avere uno sguardo che ammalia e una pettinatura "messy" ed incantevole realizzata per mettere in evidenza la coroncina dorata che spicca romanticamente tra i capelli.
Salutiamo il 2016 tirando fuori tutto ciò che ci rende sicure, sfoggiando il meglio di noi, brillando di luce propria (e non solo attraverso quella degli abiti!)
Welcome 2017!
From the catwalks of the last fashion shows for the autumn winter 2016-17 collectuibs the message was sharp and clear, will be a "brilliant" winter! Even for this New Year, therefore, it is good to follow the diktat that includes sequins, precious details, shimmering lurex fabrics. It will be fun to choose the outfit in lurex threads, gold and silver, glitter and metallic fabrics to wear for the New Year's Eve. Looks for the New Year's Eve 2017 proposed by all the designers point of dresses, skirts, jumpsuits, palazzo pants and tops embellished with sequins or lamé made of fabric as gold, silver, platinum, bronze and copper are among the most fashionable shades to wear the last day of the year. One only warning, choose wisely what is best suited to us and according to the event to which we will participate. More than ever this year is to be greeted with a touch of eccentricity and extreme originality maybe wearing siting below the knee laminate fabric with wide sleeves and closing the back drop to combine with a long coat fabric dubbed and the platform sandals strictly in blacks velvet. But what makes it elegant and shimmering during the night of December 31 is certainly a fair amount of glitter. Following the latest trends in make-up and hair styling for this outfit by the end of 2016 you can opt for a high content of dramatic look; lips and sparkling glitter on shades of bronze, a light brown smokey eyes on which to apply false eyelashes, beautiful as origami paper to have a look that charms and a "messy" hairstyle and charming designed to highlight the golden crown that stands romantically through your hair. We greet 2016 pulling out everything that makes us safer, showing off the best of us, shining with its own light (and not just through the clothes!)
Welcome 2017!
TOTAL LOOK nanà – Fake Eyelashes Paperself– Jewels Bijou Brigitte – Mua&Hair Marla Makeup