Tendenza denim total look: Jeans e Patches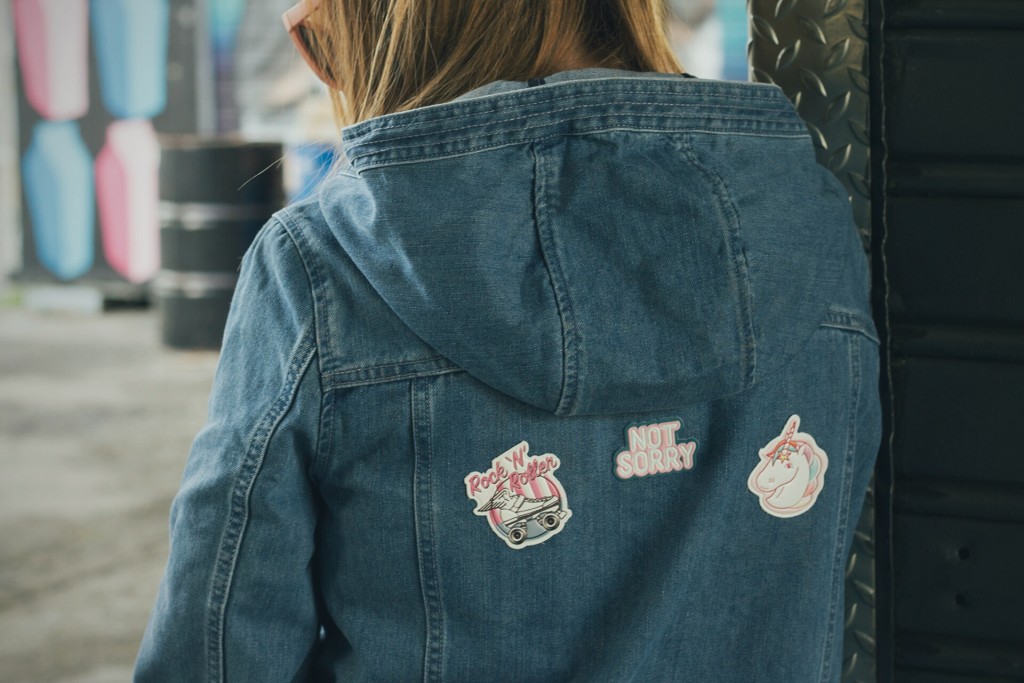 Iniziate anche voi a notare che le giornate lentamente si allungano, che al sole si gode di un piacevole calore? E allora è tempo di iniziare a sfoggiare nuovi stili, nuove mode che ci accompagneranno lentamente verso la primavera e di seguito verso l'estate, sopra tutte spicca la tendenza denim total look.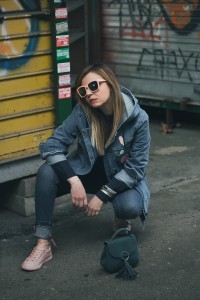 Finalmente, per tutte le donne che amano il celebre tessuto jeans, il denim viene proclamato come total look e sarà trendy in tutte le possibili versioni per la prossima primavera 2017. Strappato, ricamato e stone washed, il denim torna protagonista; riapparso durante le sfilate Primavera Estate 2017 sa reinventarsi e declinarsi in versione boho anni settanta, grunge e in stile anni '90 con patches colorate e stickers allegri e vivaci. La tendenza denim 2017 si fa notare attraverso jeans impreziositi da ricami colorati, giacche jeans decorate con patches, adesivi e borchie che di sicuro sapranno conquistarvi.
Come non amare il jeans, questo tessuto senza tempo che non conosce momenti di declino, è unisex e adatto a tutte le età, veste con successo uomini e donne, grandi e piccini, è pratico e low-cost, casual e all'occorrenza elegante, che sa adattarsi ad ogni tipo di occasione, è estremamente versatile, dai classici blue jeans basic a quelli a zampa, dagli adorati skinny agli shorts high-waist dalle camicie alle giacche e alle borse è impossibile non trovare il capo di abbigliamento o l'accessorio denim che non faccia al caso vostro, poi se come me, amate denim su denim, non potete lasciarvi sfuggire un total look per la prossima primavera 2017.
Il parka jeans e patches è perfetto per affrontare i prossimi mesi con stile e un pizzico di brio, la camicia di jeans con collo alla collegiale e il jeans cropped a vita alta che modella la silhouette con l'orlo sfilacciato abbinati fra loro creano il mix giusto per esprimere la tendenza denim total look con stile e creatività.
Ogni mese, grazie a Kiabi, vi mostro le ultime tendenze e i capi più hot da inserire nel vostro guardaroba. Seguitemi su Instagram e Facebook e saprete in anticipo quando farò shopping nello store di Roma Fiumicino, potrete seguire le dirette live e scoprire con me le novità del momento.
Sapete come abbinare la gonna plissè? Date un'occhiata QUI!
Did you notice that the days slowly get longer, the sun start to give you a pleasant warmth? And then it is time to start showing off new styles, new trends that will accompany us slowly towards the spring and towards summer, stands out above all the tendencies will find the total denim look. Finally, for all women who love the famous jeans fabric, denim is proclaimed as a total look, and will be trendy in all possible versions for spring 2017. Torn, embroidered, and stone washed, denim protagonist returns; reappeared during fashion shows Spring Summer 2017 reinvent itself and declined in many different styles like boho, grunge and 90s style with colorful patches and cheerful and bright stickers. The 2017 denim trend stands out through jeans embellished with colorful embroidery, denim jackets decorated with patches, stickers and studs that surely will captivate you. How not to love the jeans, this timeless fabric that not knows moments of decline, is unisex and suitable for all ages, as successful men and women, young and old, is practical and low-cost, casual and elegant, if necessary it can adapt to all kinds of occasions, it is extremely versatile, from classic blue jeans to those basic flared, skinny worshiped with the high-waist shorts from shirts to jackets and bags it is impossible not to find the item of clothing or the accessory in denim that does not make up your alley, then if like me, you love denim on denim, you can not miss a total look for spring 2017. The parka jeans with patches it is perfect to face the coming months with style and a dash of brio, the denim shirt with collegial collar and cropped jeans with a high waist shaping the silhouette with the frayed hem combined with one another create the right mix to express the total denim trendy look with style and creativity. Every month, thanks to Kiabi, I show you the latest trends and the hottest clothes to be included in your wardrobe. Follow me on Instagram and Facebook and you will know in advance when I will make shopping in the store in Rome, you can follow me live and discover the novelty of the moment with me.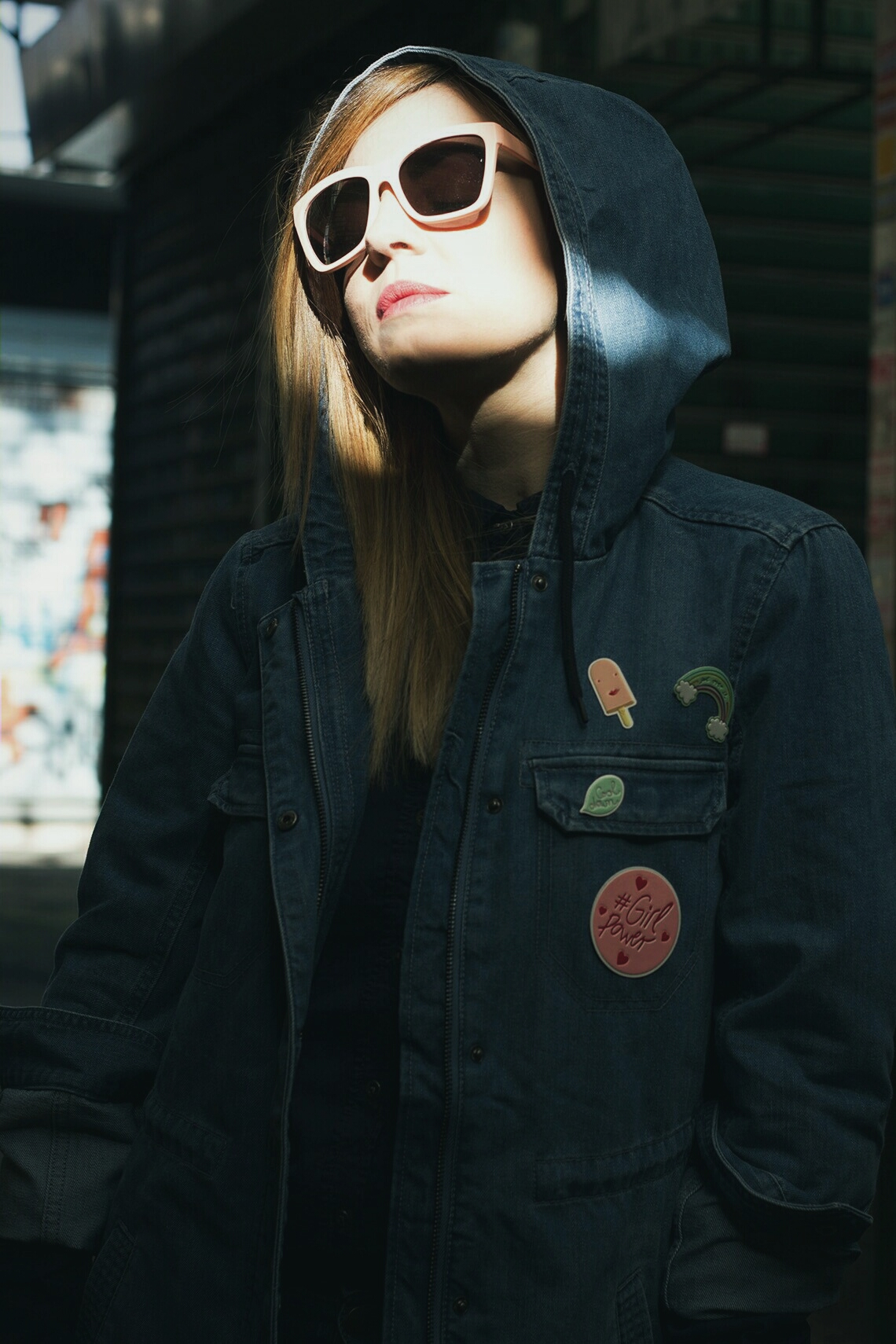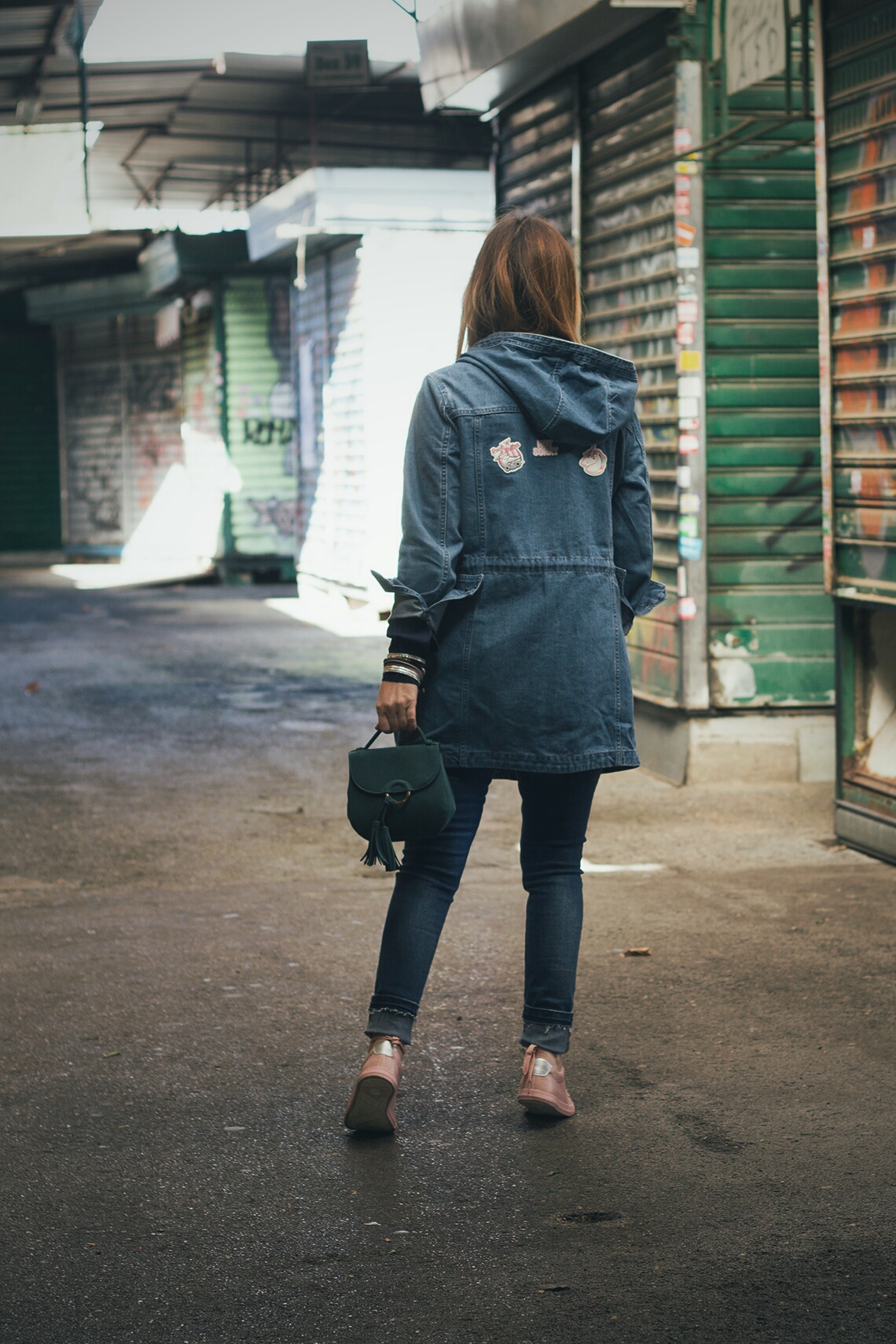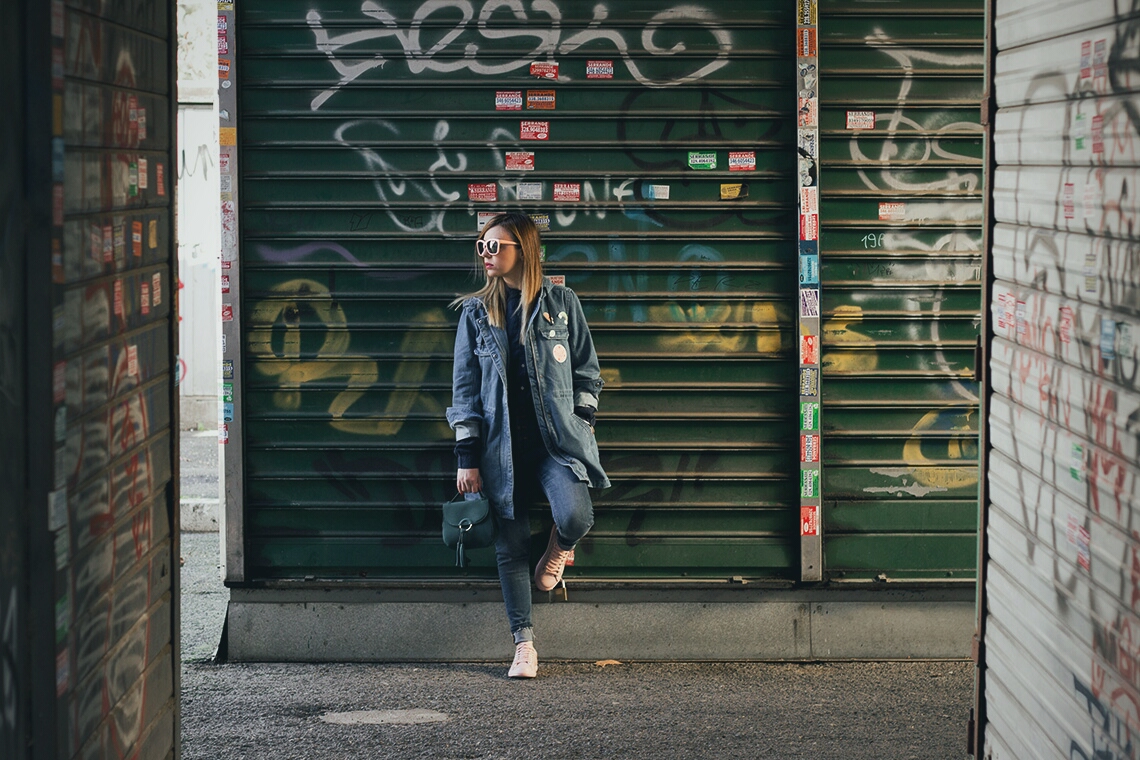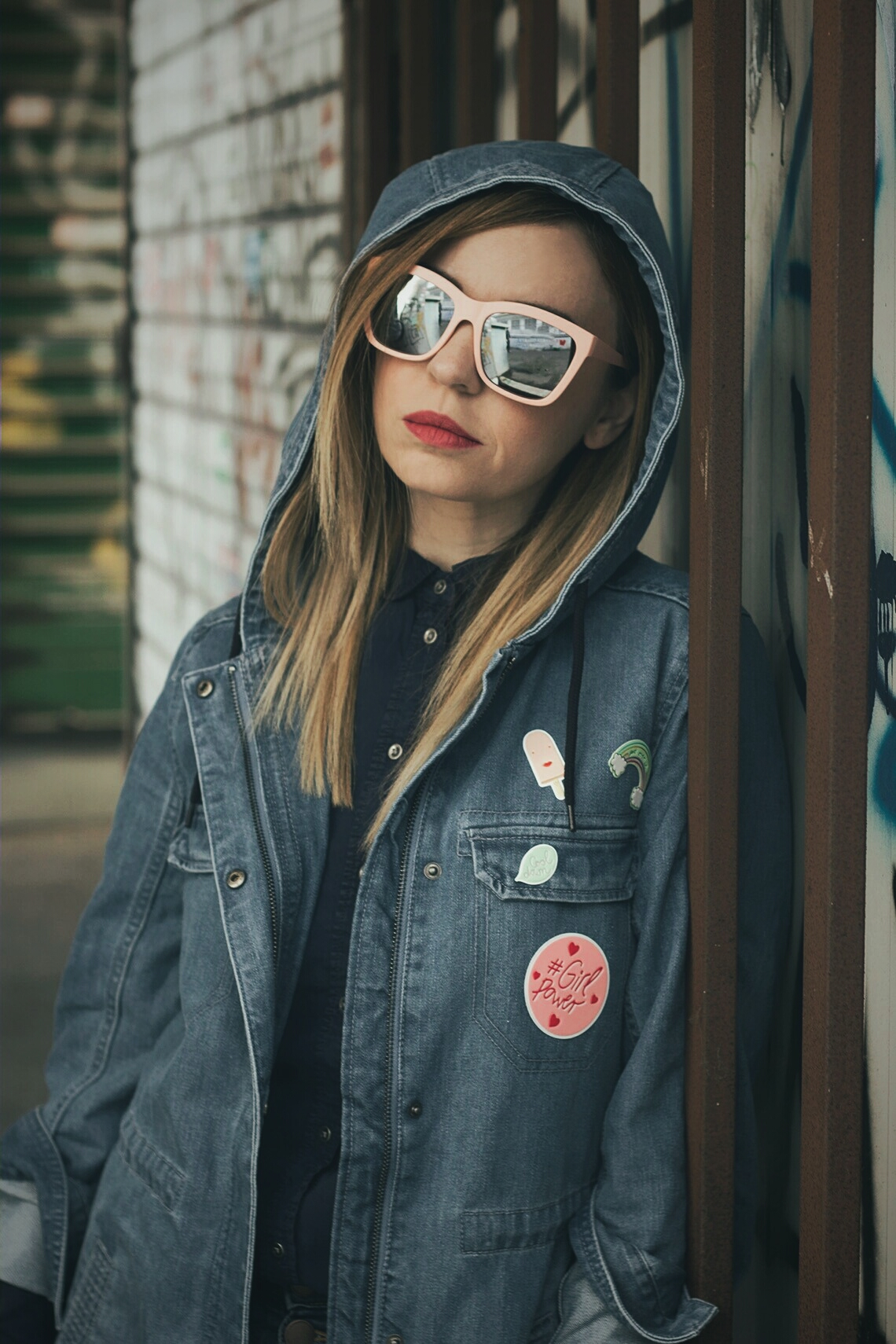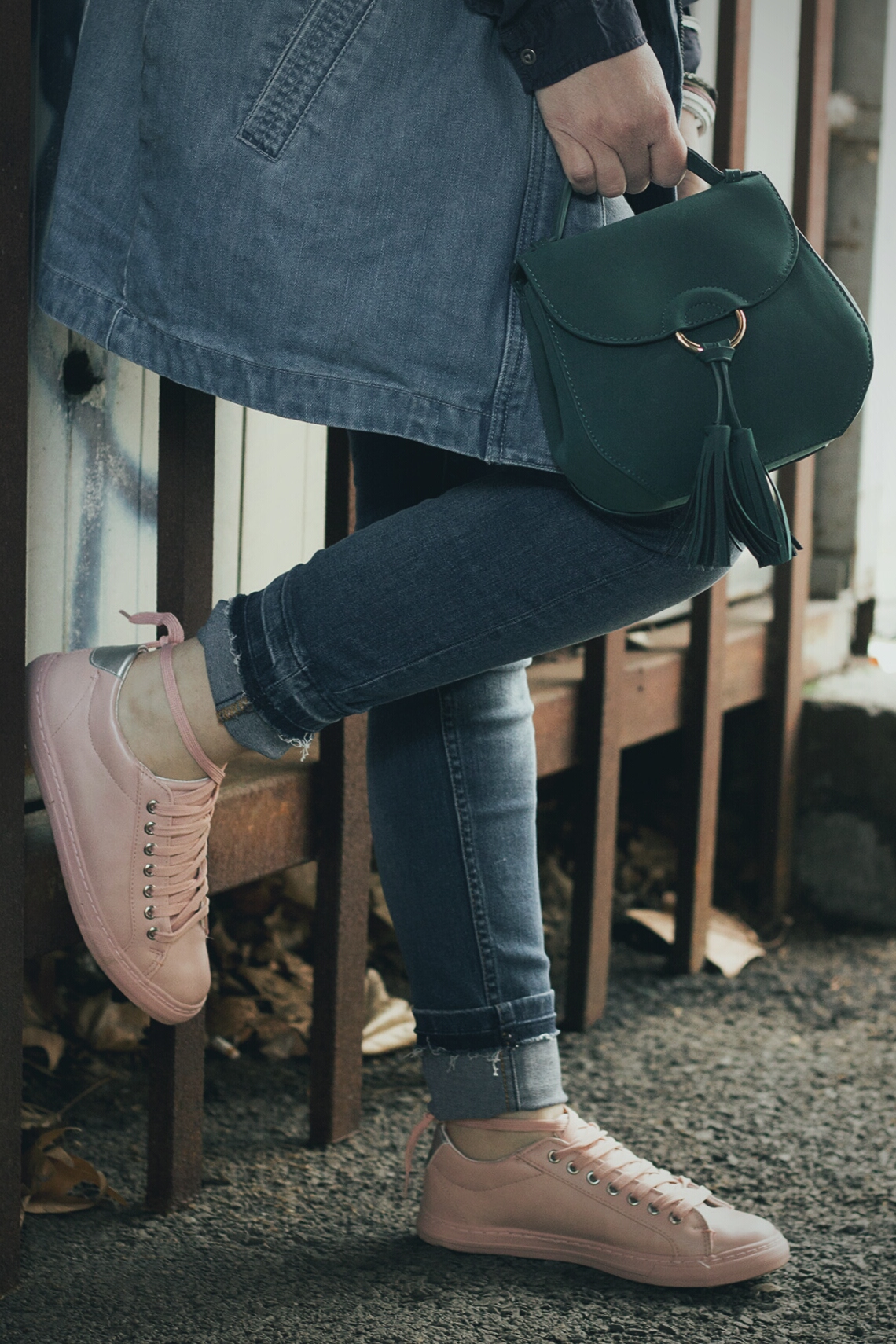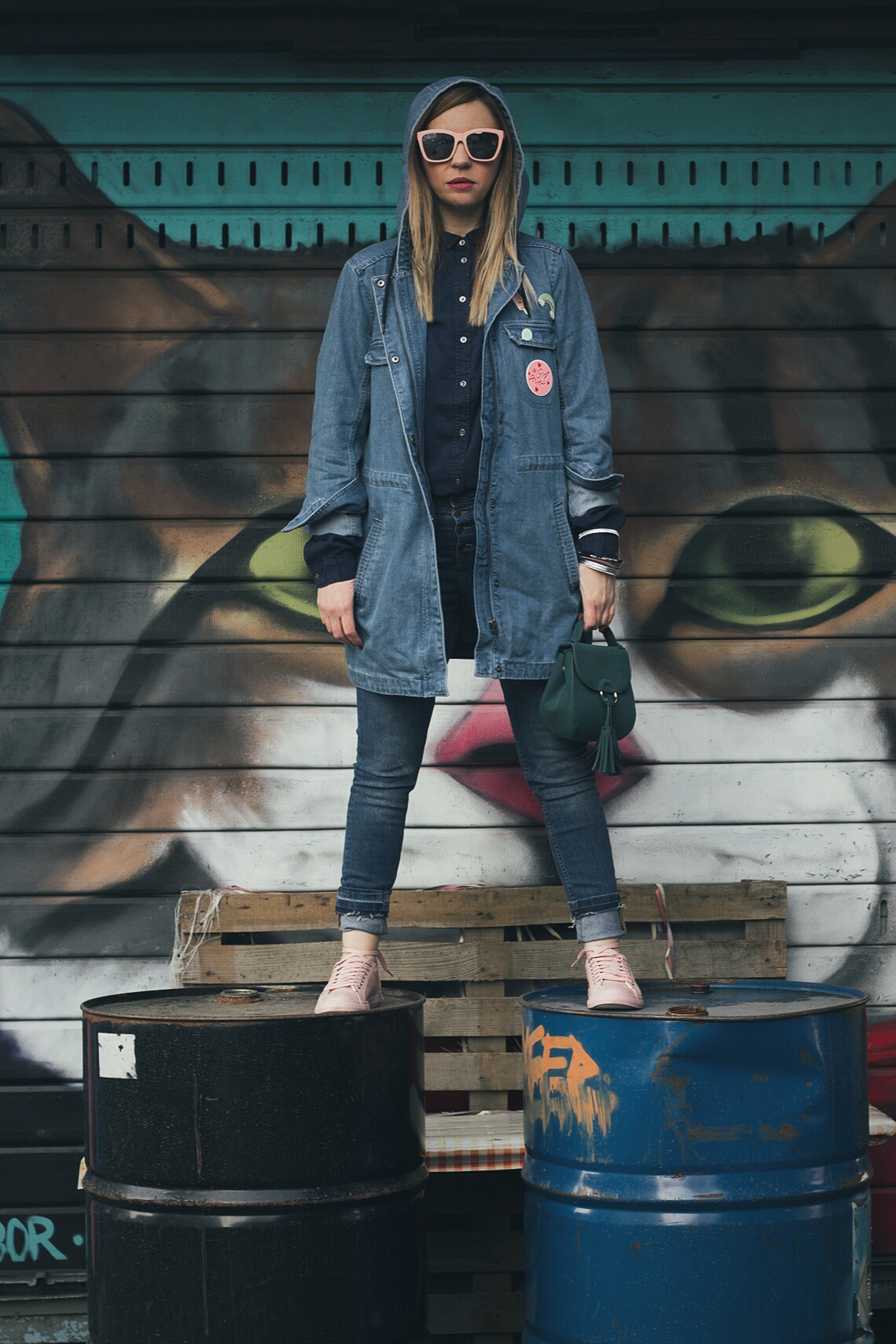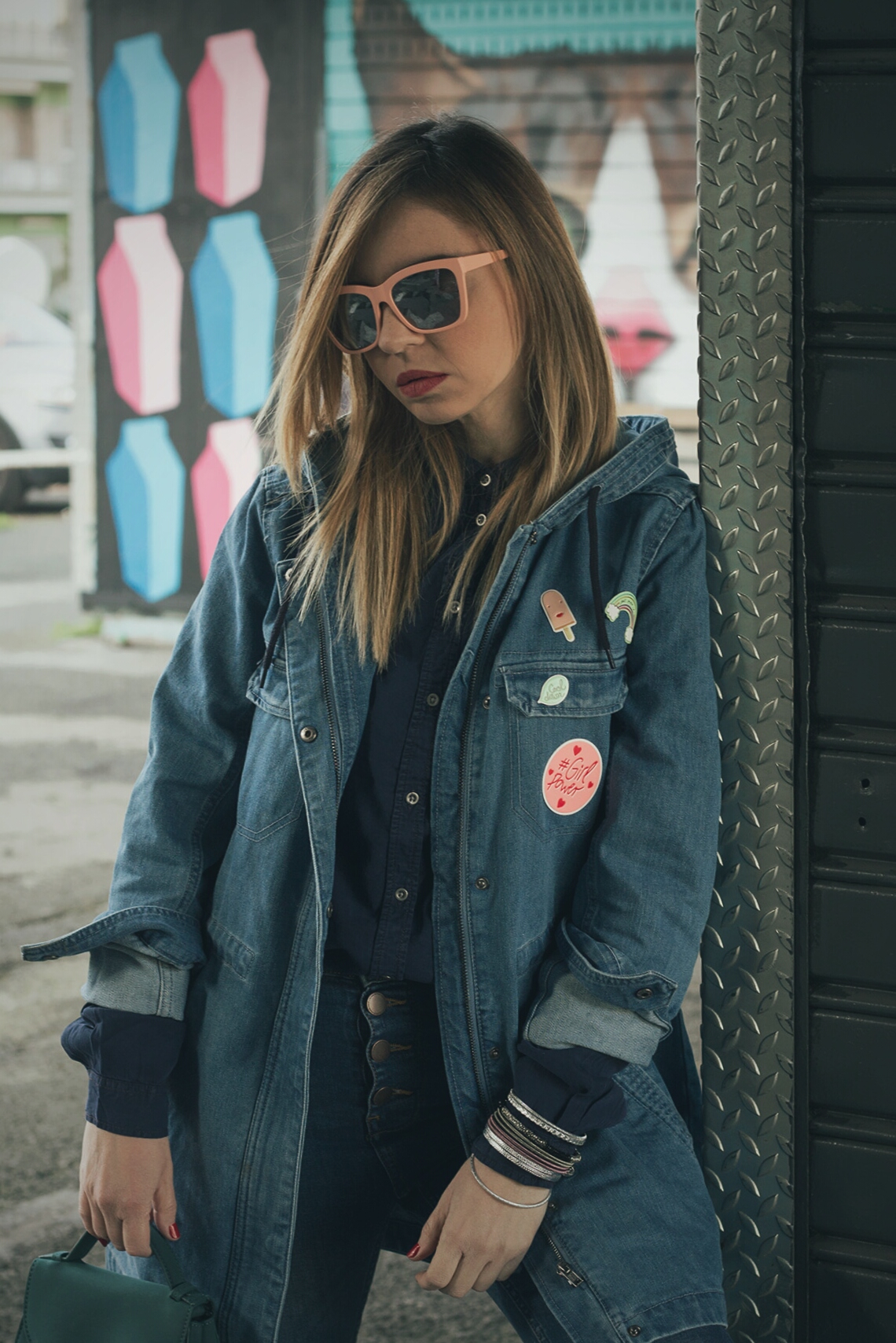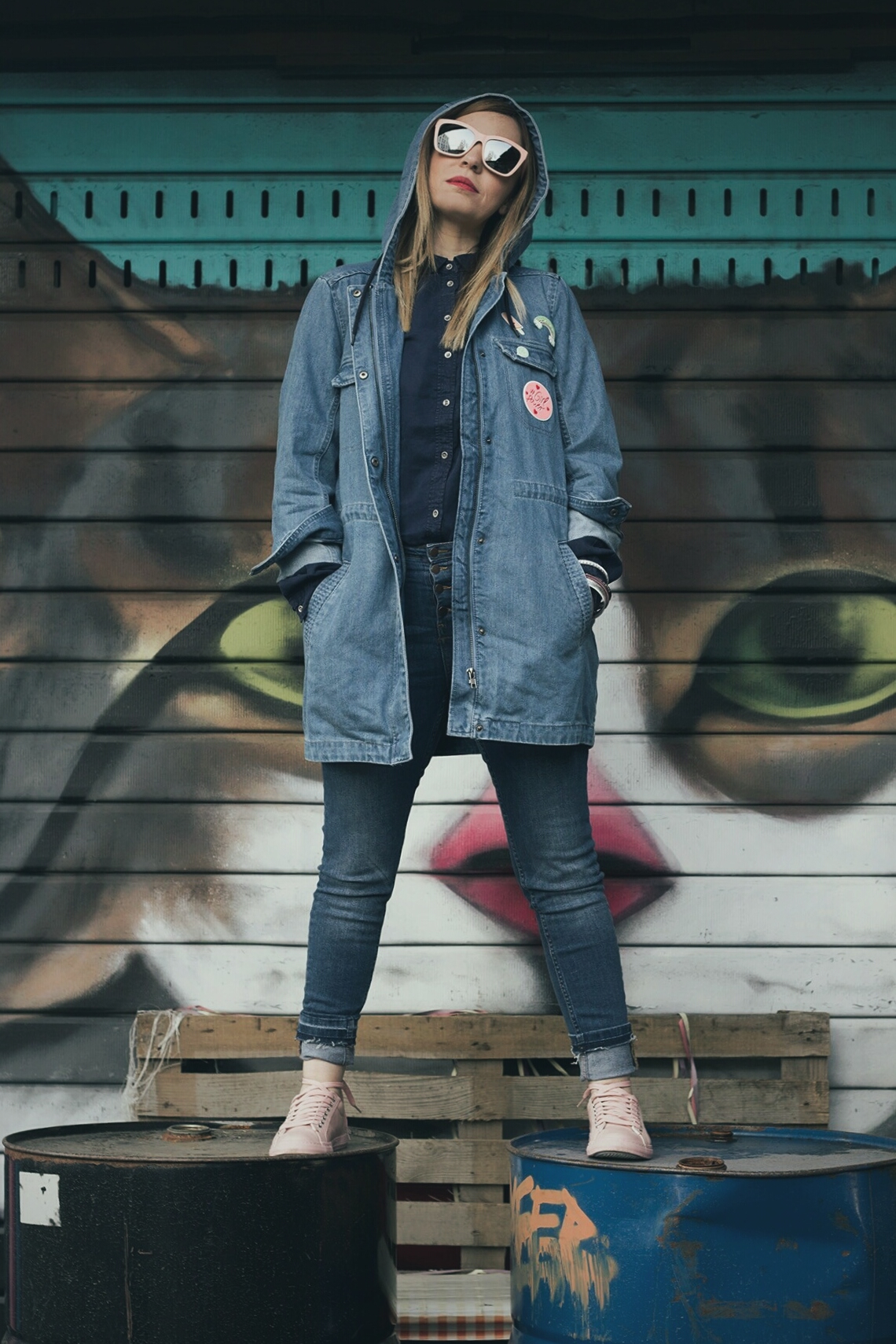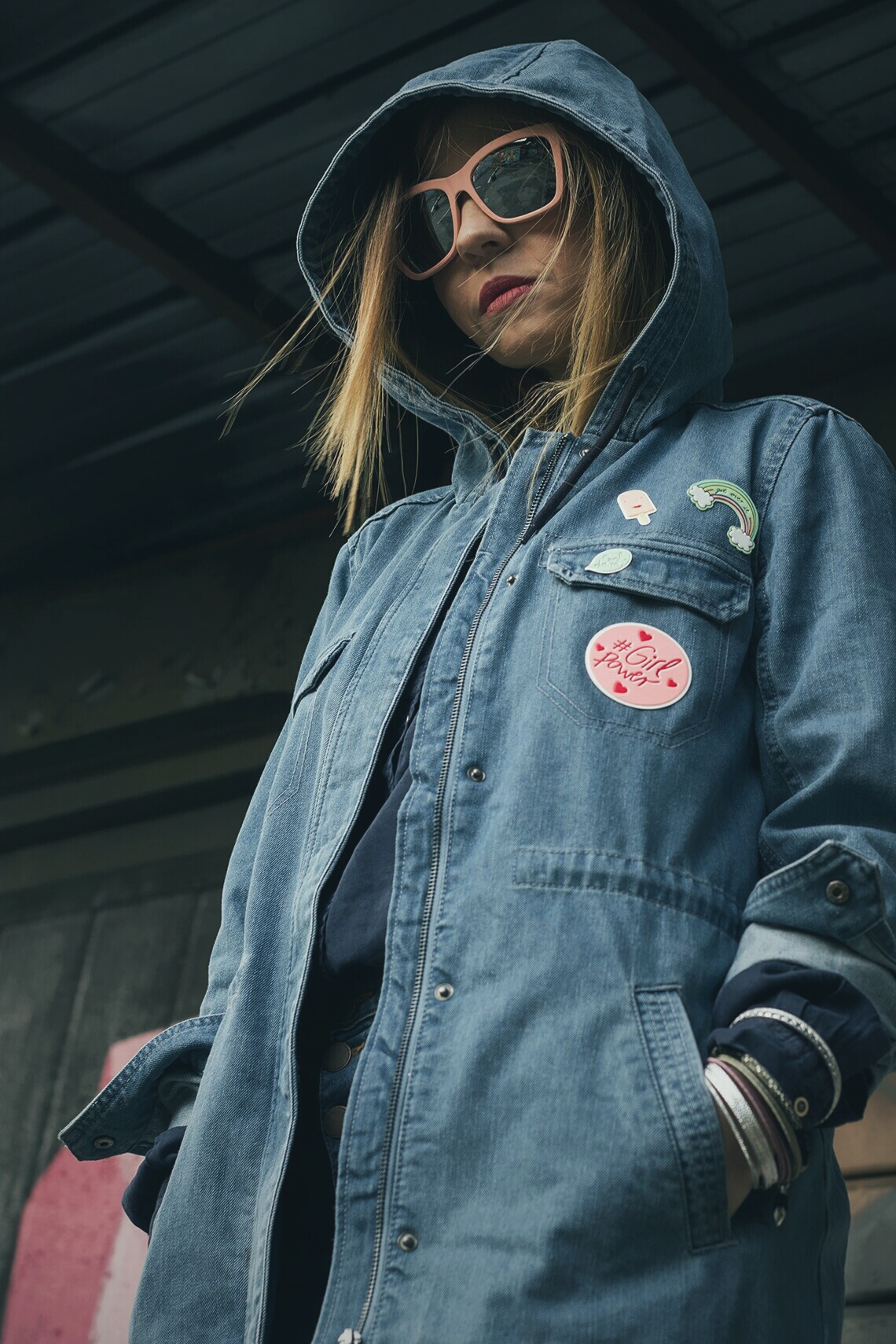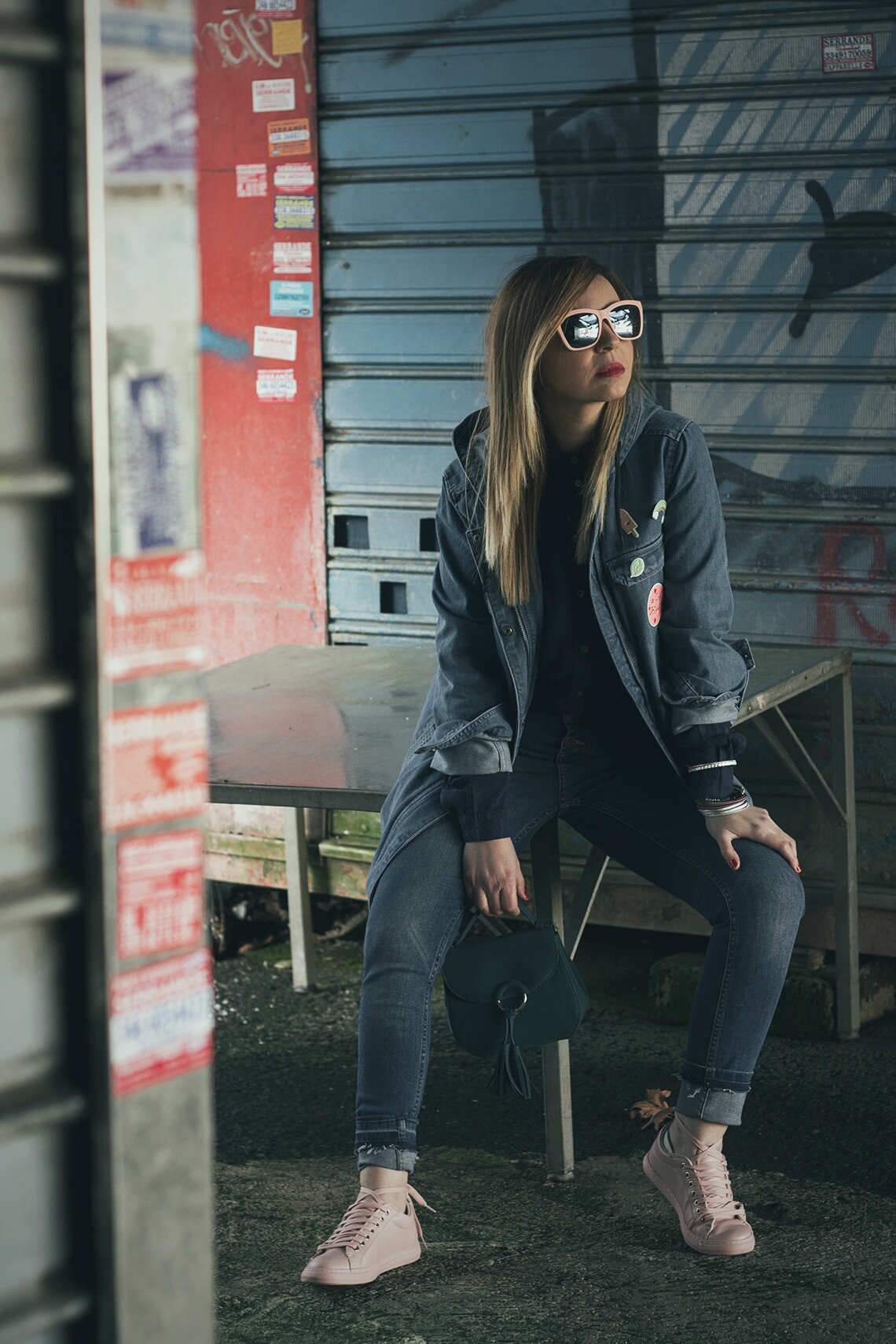 I'M WEARING: Total Look Kiabi