Cheesecake and coffee: il look perfetto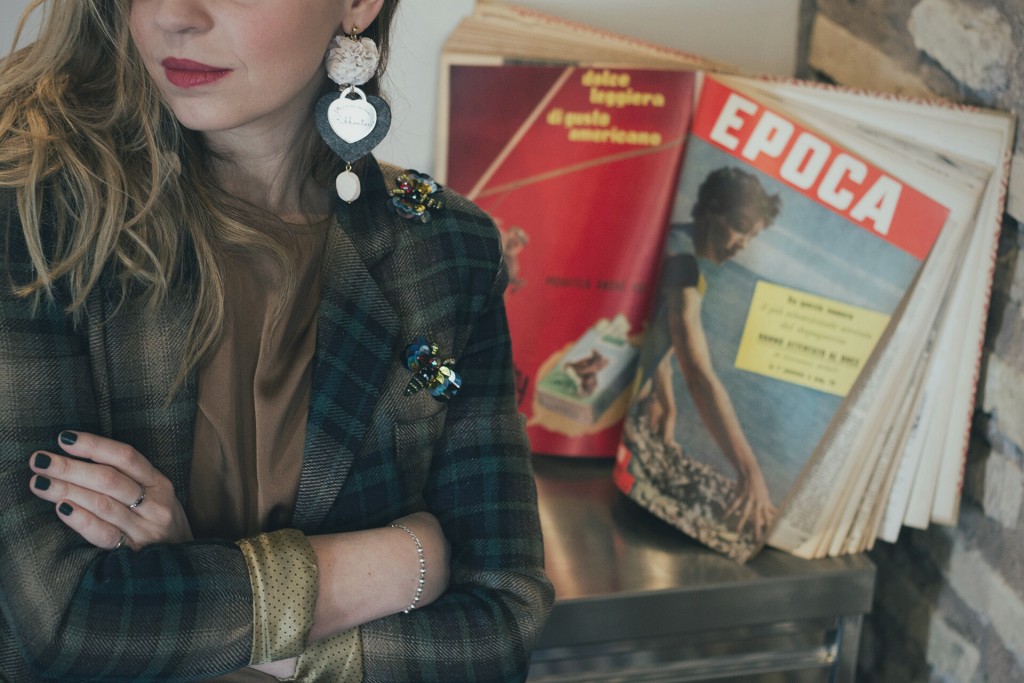 Spesso vi sarete chieste… ma come si fa? Scegliere il look perfetto che risulti consono all'occasione e al luogo, risultare costantemente impeccabili e mai fuori contesto, avere gusto, eleganza e appeal sembra un'utopia e invece basta seguire pochi how to, piccoli e semplici segreti che anche con poco tempo a disposizione aiutano ad essere raffinate e giuste al momento giusto nel posto giusto.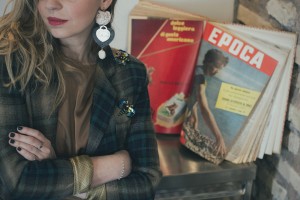 Cura del dettaglio, sembra una sciocchezza, ma sopratutto nel caso di armadi dove domina il basic, l'accessorio fa la differenza e crea stile. Mixare diversi materiali, mai smettere di sperimentare abbinando tessuti e pattern che si differenziano tra loro e che determinano, con giudizio, il successo di un'outfit. Seguire le tendenze, senza per forza diventarne schiava, basta abbinare uno degli ultimi trend di stagione ad un capo presente nel nostro guardaroba e di cui andiamo fiere, potrebbe essere una camicia bianca come un blazer nero, l'importante è stupire e suscitare curiosità sulla scelta degli accostamenti.
Nel mio ultimo outfit ho cercato di riunire queste tre regole d'oro che hanno reso il mio momento di relax in solitudine tra cheesecake e caffè americano davvero indimenticabile. La location, tra il vintage e l'industrial chic, si è rivelata in perfetta armonia con i colori dei miei abiti. Ho abbinato un capo evergreen e iconico come la giacca principe di Galles ad una gonna plissè di grande tendenza, gli orecchini importanti e raffinati insieme alla mini bag dal colore energico hanno fatto il resto ed hanno reso questo look il look perfetto per una merenda pomeridiana in un luogo, dove è possibile restare seduti a lungo, magari lavorando al pc in totale tranquillità o chiacchierando con le amiche davanti ad una fetta di torta o a dei gustosi pancakes.
Pochi e pratici consigli da seguire, tanto giudizio nella scelta delle combinazioni e smetterete di chiedervi MA COME SI FA?
Stai programmando un viaggio ad Amsterdam? Ho l'hotel da sogno che fa per te LEGGI QUI!<-
Often you'll be asked … but how? Choose the perfect look that is appropriate to the occasion and place, stay constantly perfect and never out of context, have taste, elegance and appeal seems a utopia but just follow a few how-to, small and simple secrets that even with limited time available will help you to be refined and just at the right time in the right place. Attention to details, sounds silly, but especially in the case of cabinets dominated by basic style, the accessory makes the difference and creates style. Mix different materials, never stop experimenting by combining fabrics and patterns that differ from each other and determine, judiciously, the success of the outfit. Follow trends, not to become a victim, just match one of the latest trends of the season to something present in our wardrobe and we go fairs, might be a white shirt like a black blazer, the important thing is to surprise and arouse curiosity about choice of combinations. In my last outfit I tried to bring together these three golden rules that have made my time relaxing in solitude between cheesecake and unforgettable coffee. The location, between the vintage and industrial chic, turned out to be in perfect harmony with the colors of my clothes. I combined an evergreen and iconic Prince of Wales jacket with a pleated skirt, the important earrings and refined along with the mini bag with an energetic color did the rest and made this look the perfect look for an afternoon snack in a place where you can remain seated for a long time, maybe working on the pc in total tranquility or chatting with friends in front of a slice of pie or tasty pancakes. A few practical tips to follow, the judgment in the choice of combinations and you stop asking BUT HOW YOU DO IT?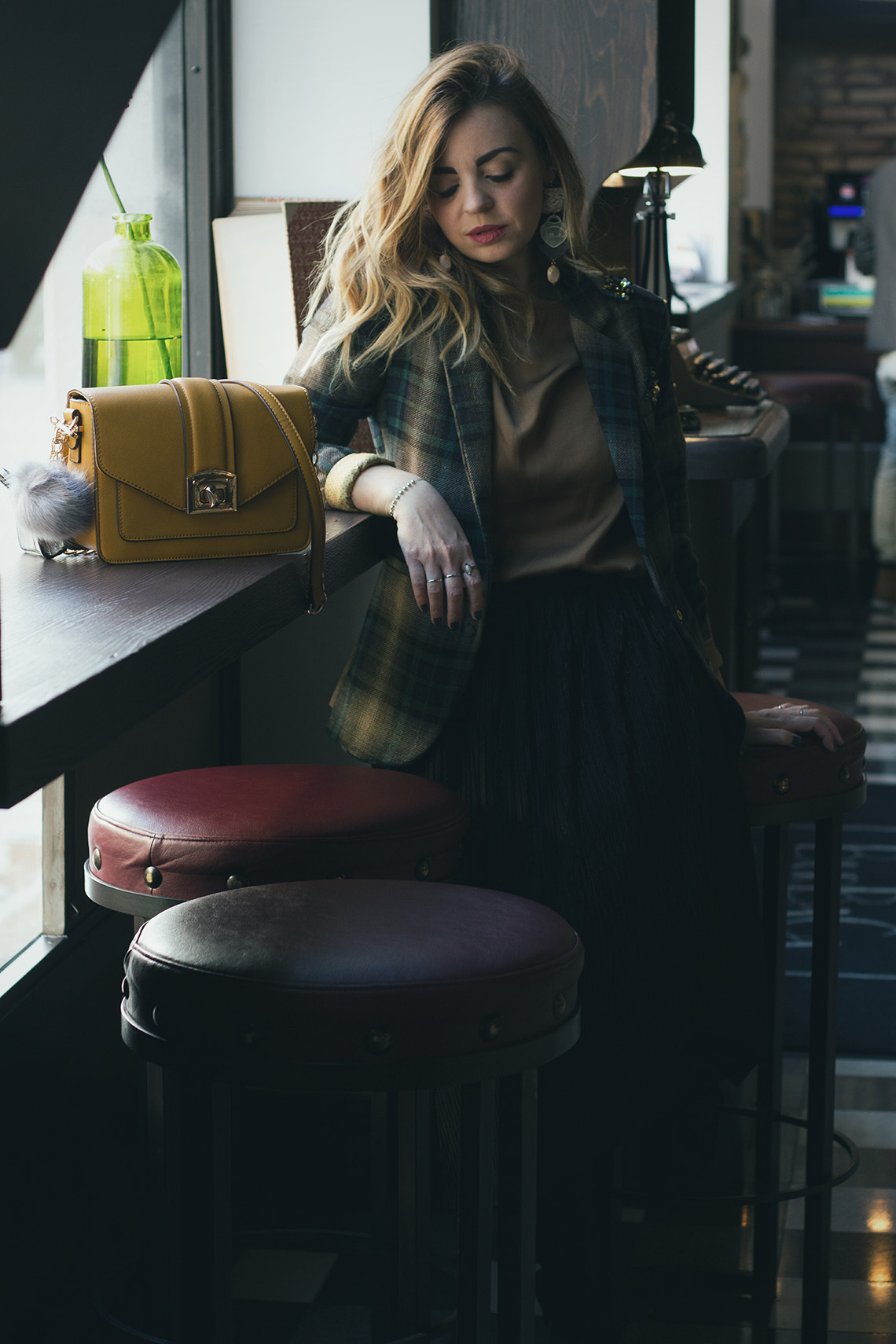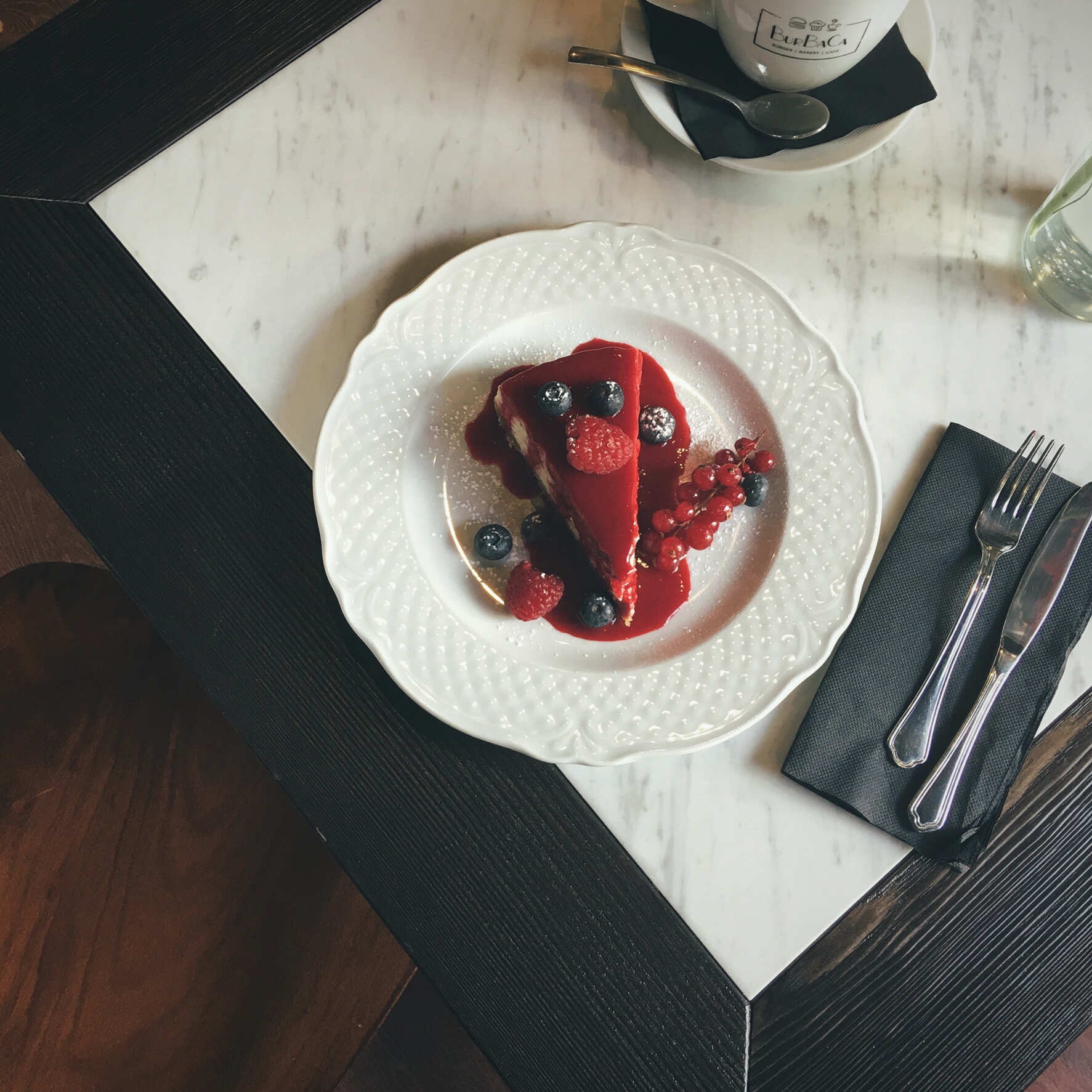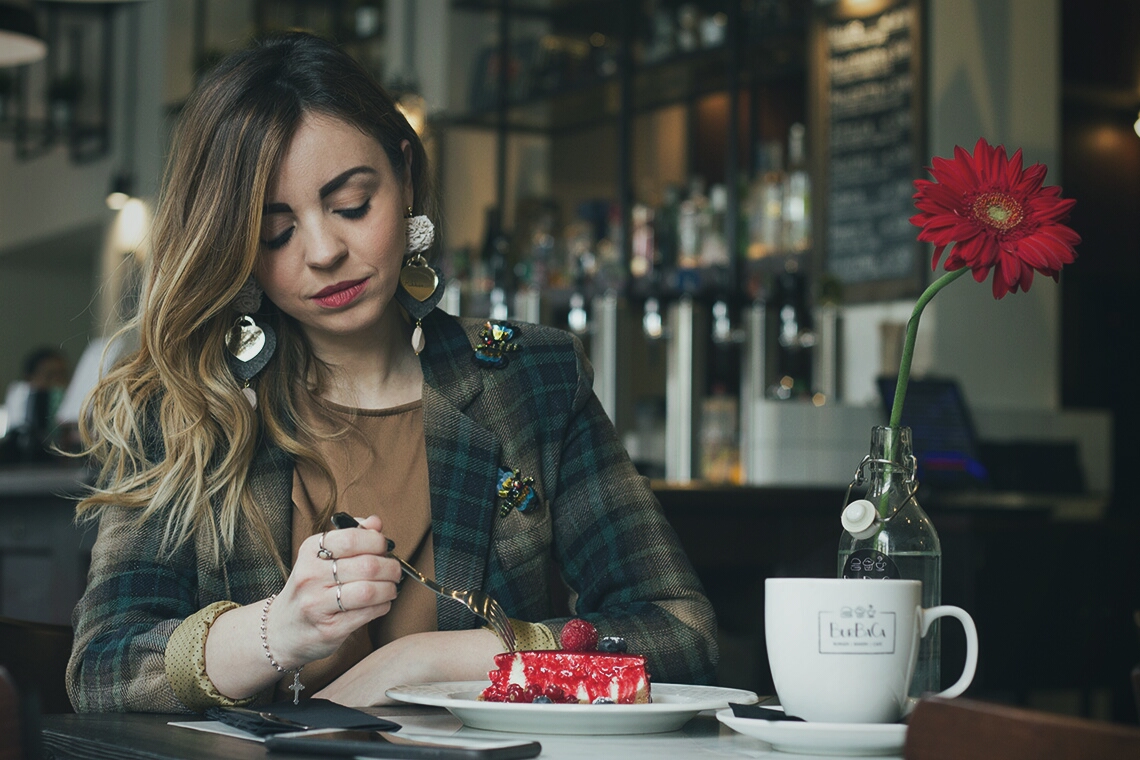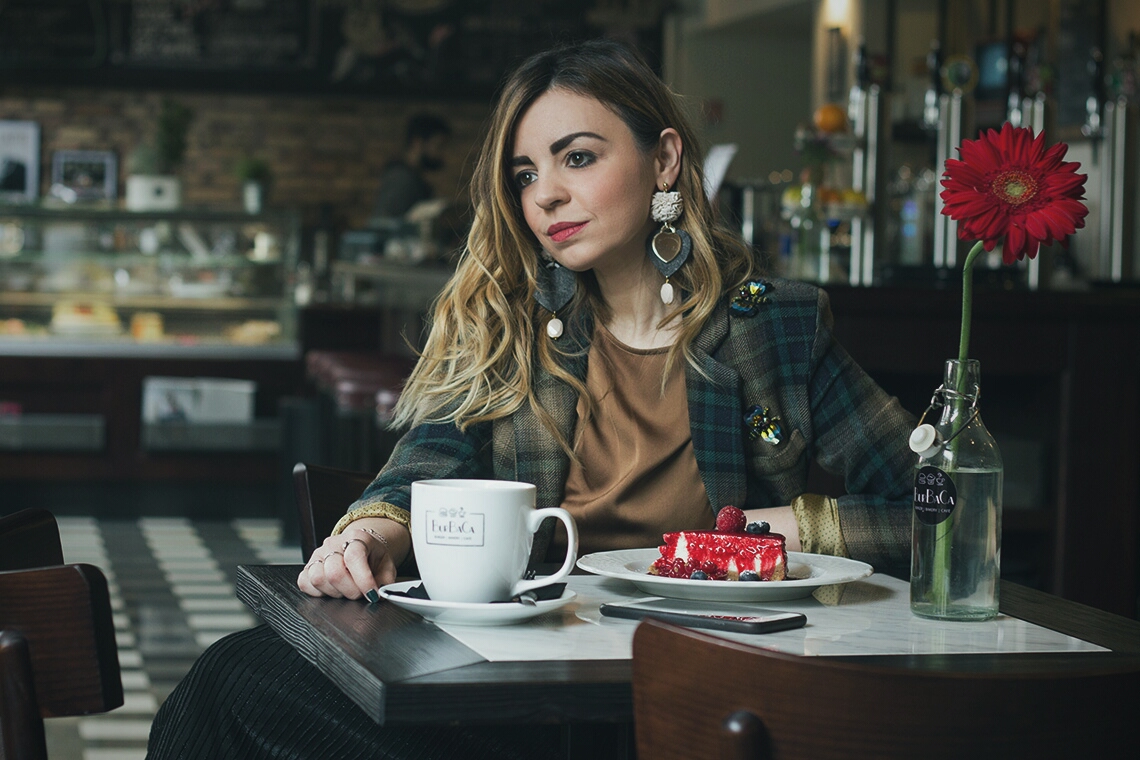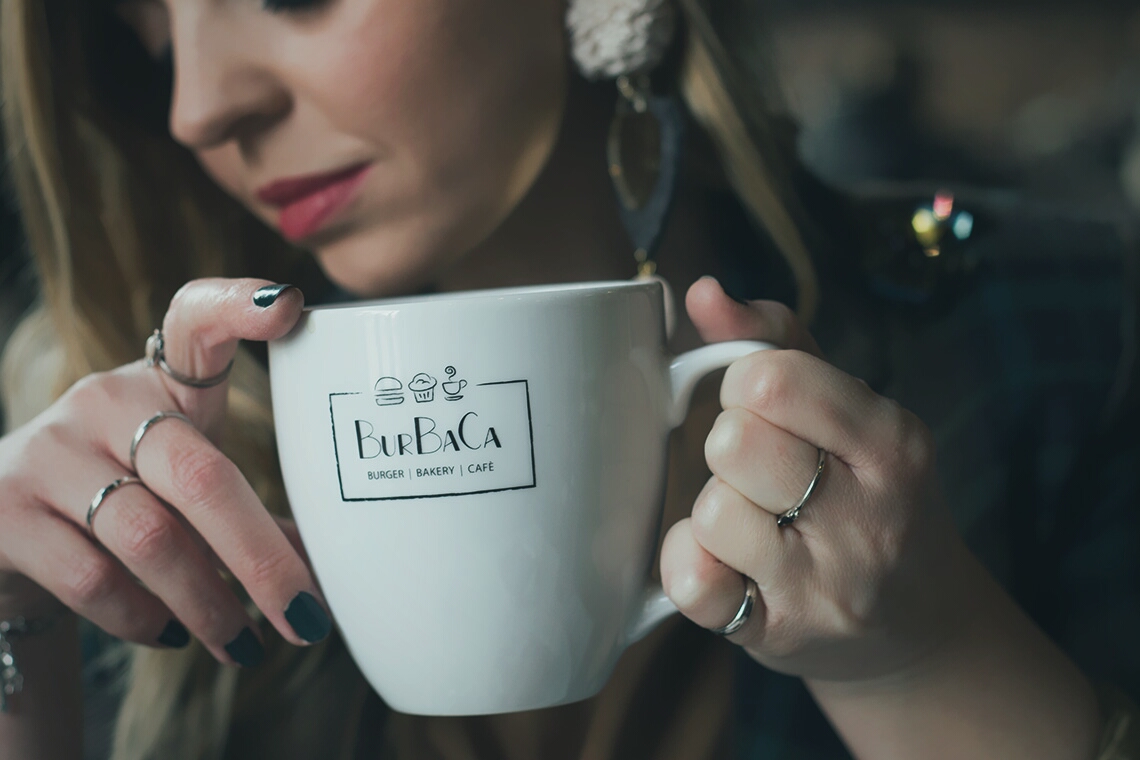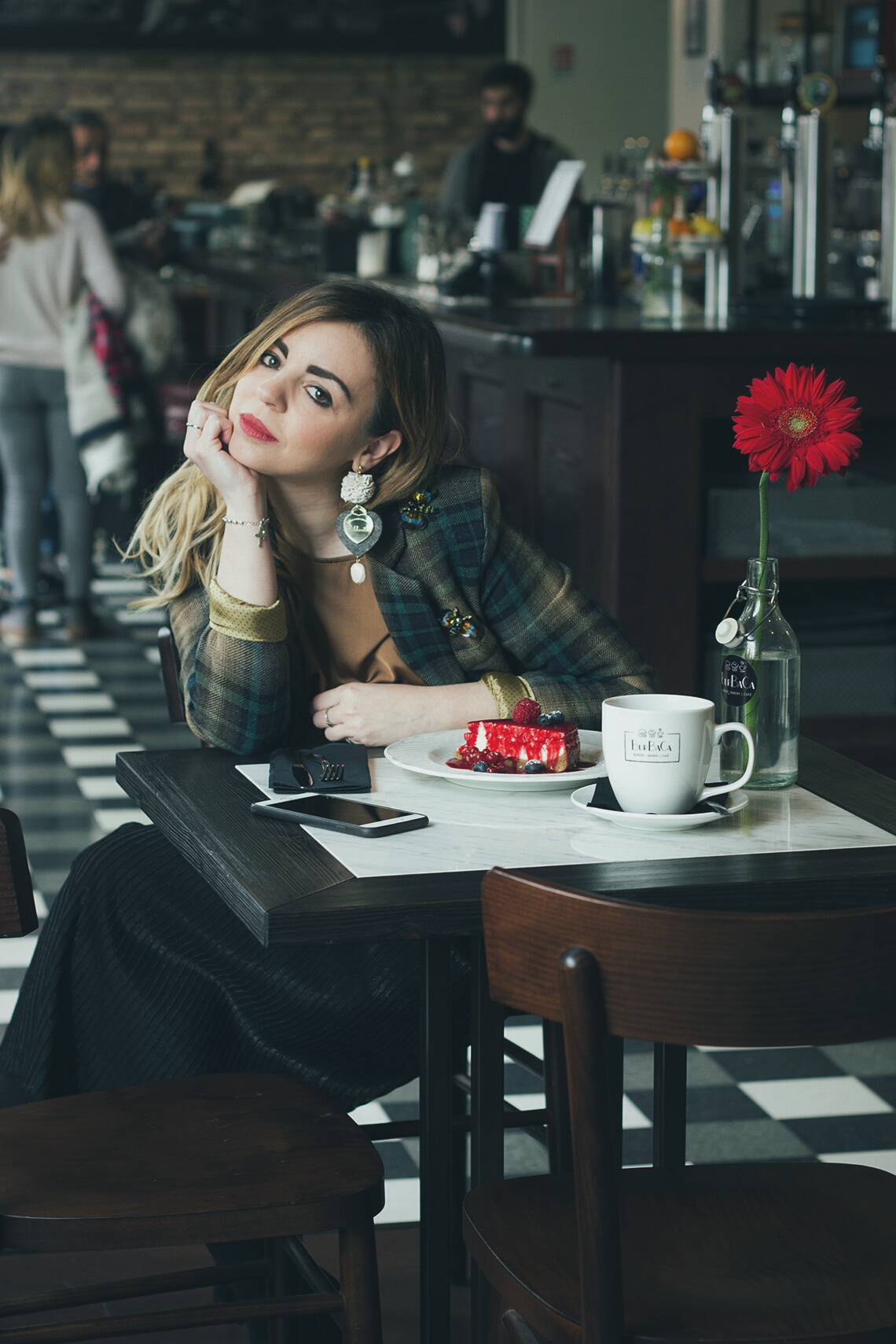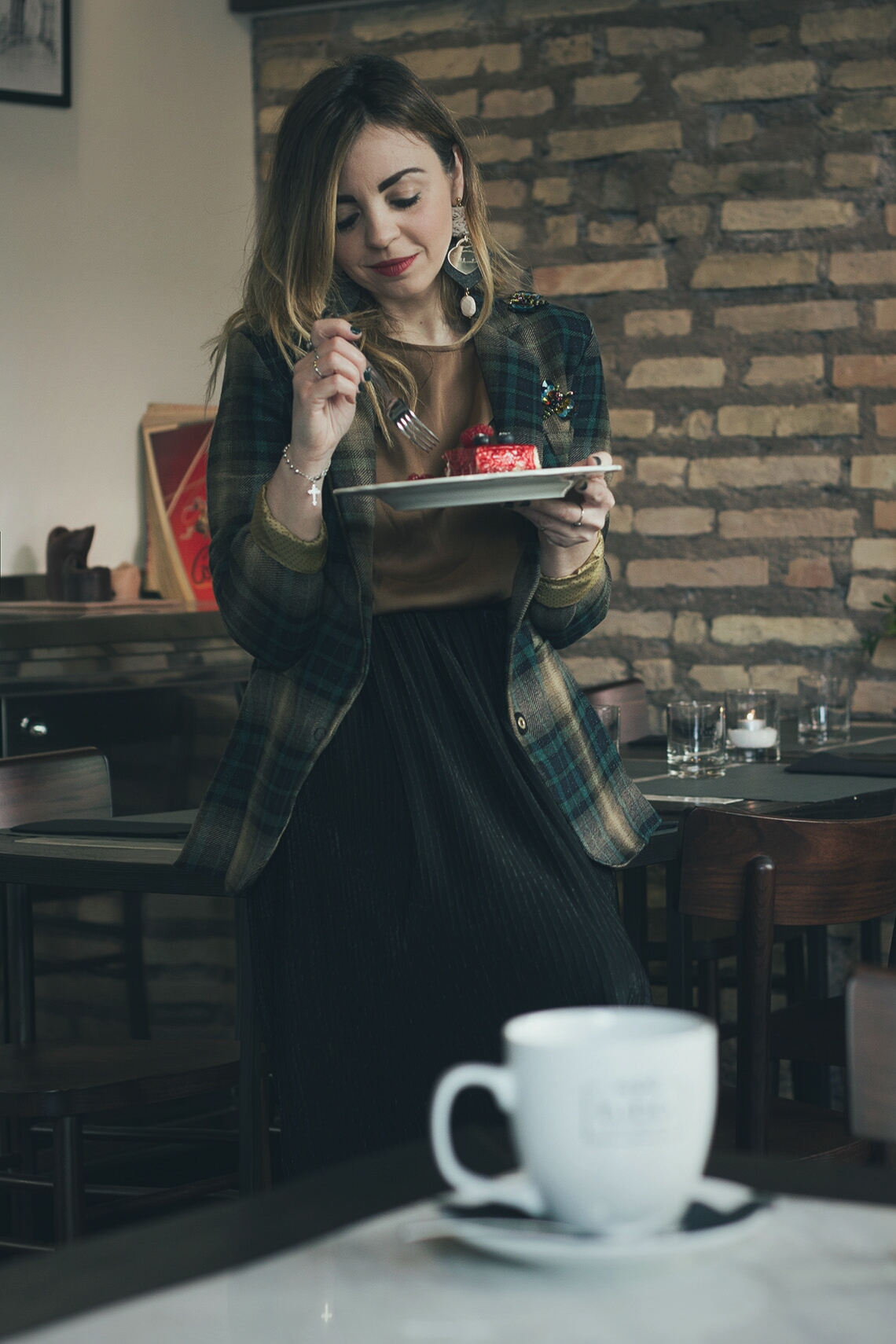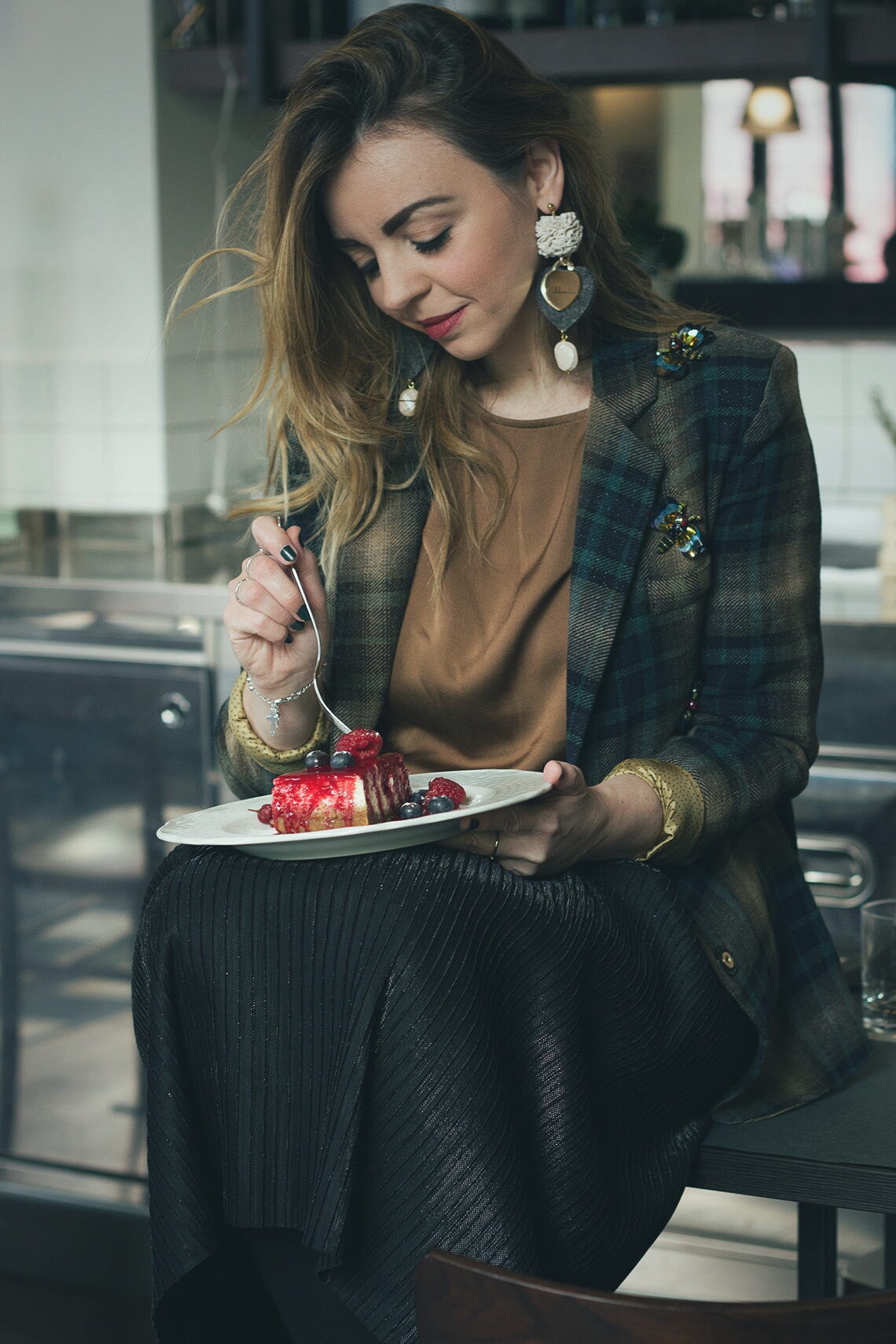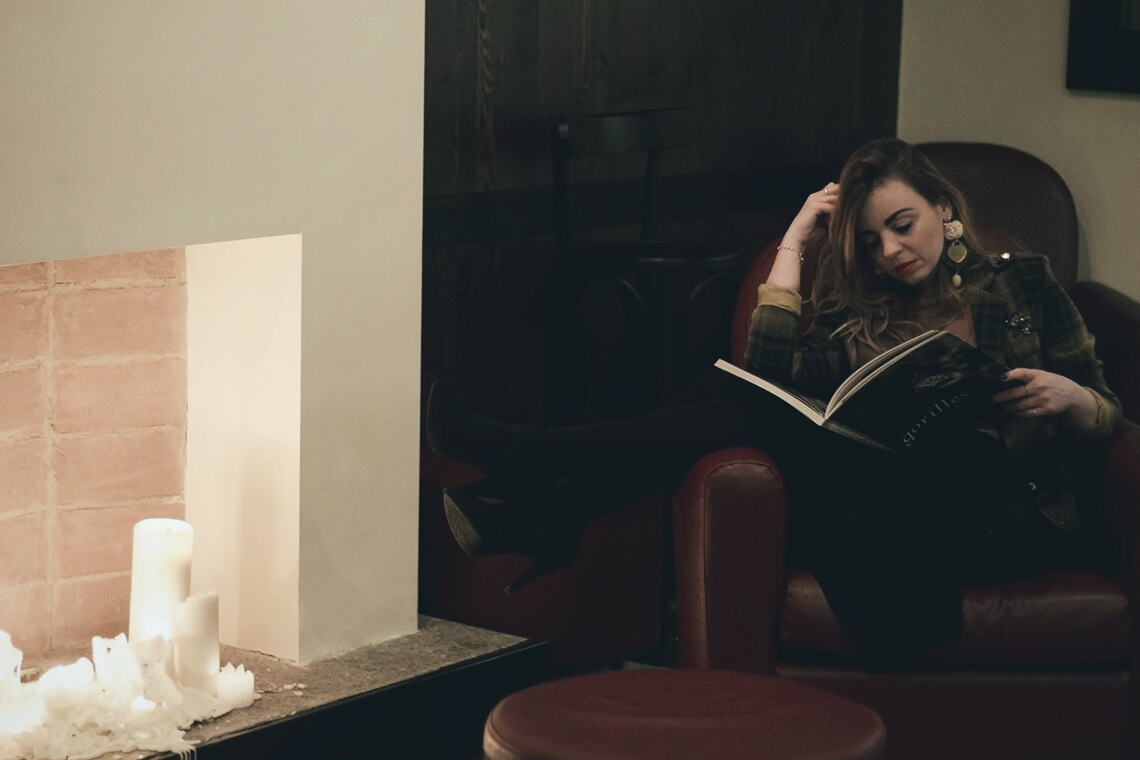 Total look nanà italian heart – Earrings Ribbonton – Mini bag Accessorize
Grazie a BurBaCa Roma per l'ospitalità