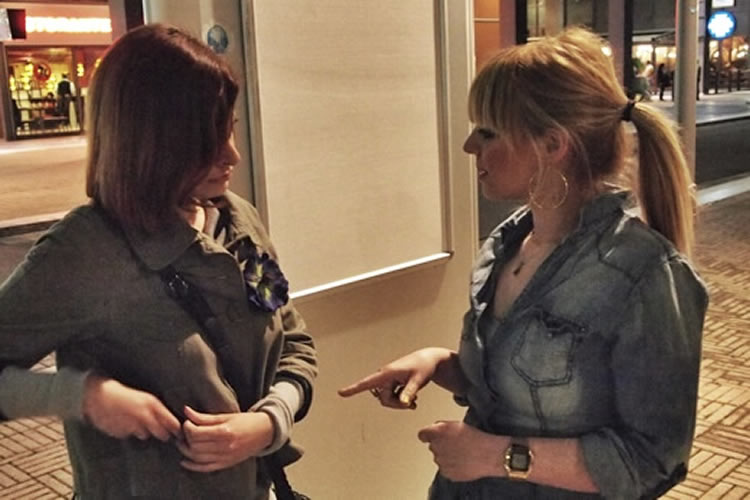 Ecco come un insignificante giorno infrasettimanale si può trasformare in qualcosa di speciale… con l'arrivo da Siracusa della tua migliore amica!
Una full immersion di 24h con Wale!
Stremate dalla lunga giornata abbiamo deciso di fare una serata molto easy cenando da Old Wild West che dista esattamente 27 passi dal portone di casa mia!
Ovviamente il look non è stato dei piu ricercati ma ha preso il sopravvento la comodità indossando, lei dei jeans skinny Zara con maglioncino a righe e giacchetto Camaieu ed io pantaloni di cotone dal taglio americano Stradivarius , camicia jeans Pimkie e All Star Converse.
Non ci vediamo mai, ci sentiamo raramente ma la sintonia che c'è tra di noi la ritroviamo in uno sguardo.


This is how a meaningless midweek day can turn into something special … with the arrival of your best friend from Syracuse! A full immersion of 24 h with Wale! Exhausted we decided to make very easy dinner from Old Wild West, which is exactly 27 steps from the door of my house!Obviously the look is not the most creative cause we prefer to be comfortable, she wear skinny jeans Zara and striped sweater and Camaieu jacket and I wear cotton pants Stradivarius, Pimkie jeans shirt and Converse All Star.We never seeing each other, we rarely talk but we can feel the harmony that exists between us just with one glance.