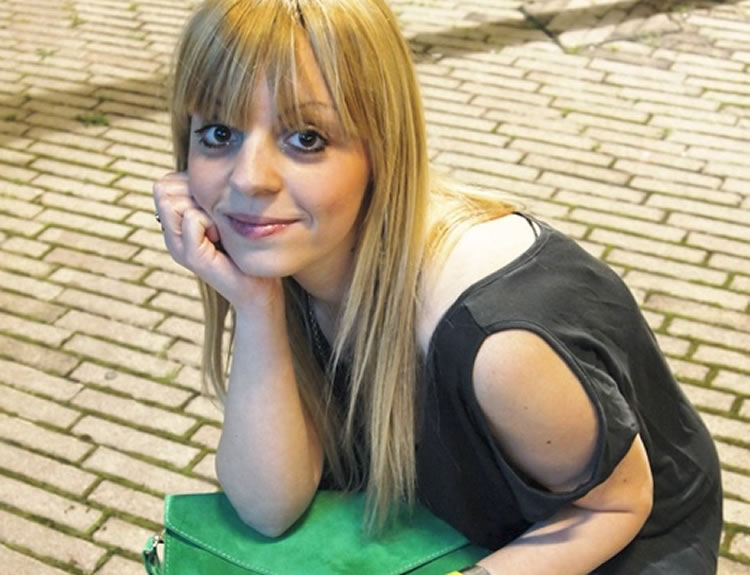 Questo caldo soffocante mi ha spinto a cercare un po di sollievo (ovviamente non trovato) in una tipica passeggiata trasteverina e per questa occasione, visto i disastrati sanpietrini che ricoprono ogni centimetro del cuore di Roma, ho scelto un look comodo e che mi permettesse di passeggiare senza problemi. 
Ho colto l'occasione per inaugurare le zeppe e la borsa da polso color verde che vi ho mostrato qualche tempo fa e visto il verde acceso ho attenuato i toni scegliendo dei jeans skinny e una maglia antracite con schiena e spalle parzialmente scoperte.
Come accessori ho scelto un ciondolo a tema bucolico e un anello d'argento con scritta "Forever" in corsivo.


This sweltering heat drove me to seek some relief (of course not found) in a typical walk in Trastevere and for this occasion I chose a comfortable outfit that allowing me to walk for a long time without problems.
I took the opportunity to inaugurate the platform shoes and 
green 
wrist bag that I showed you a while ago and  I moderated the
the bright green
 tone choosing skinny jeans and a shirt with dark gray where back and shoulders partially uncovered.
As accessories I chose a theme bucolic charm and a silver ring with the inscription "Forever" in italics.