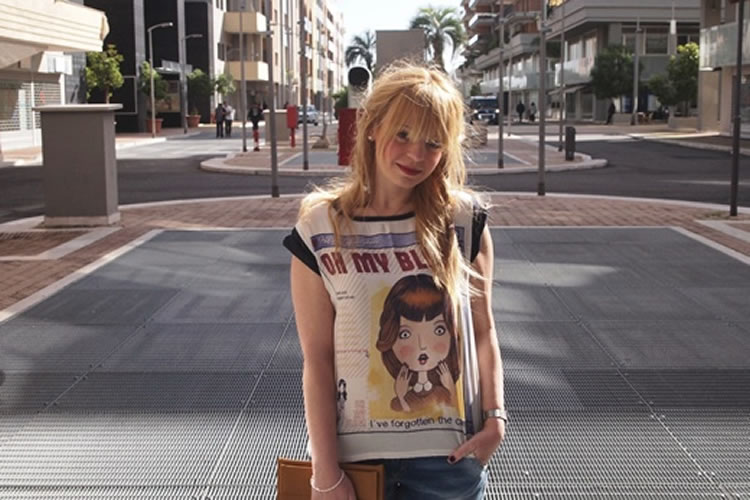 Passeggiando per il centro commerciale Parco Leonardo ho notato un cartello che annunciava un evento a cui non sarei potuta mancare: l'inaugurazione di un nuovo punto vendita Accessorize ancora più grande, più fornito e che proponeva anche la collezione di Moonsoon Children.
Il fatidico giorno è stato sabato scorso. Appena arrivata al negozio le mie aspettative non sono state deluse e dopo essere stata accolta dalle simpatiche e professionali addette vendita mi sono trovata di fronte a decine di accessori in pieno british style Accessorize e ad una iniziativa che sembrava fatta apposta per me! 20% di sconto su qualsiasi articolo se ti disegnavi o indossavi un paio di baffi… che mi sono fatta prontamente disegnare per usufruire delle sconto!
Per l'occasione ho indossato una Tshirt Pull&Bear panna e nera con disegno (ogni riferimento è puramente casuale), dei jeans skinny Kate London e delle ballerine bordeaux con punta in acciaio Gold&Gold, una handbag beige Avon accompagnata da un bracciale argento Bijou Brigitte e tre piccoli anelli argento Pimkie.
Concludo consigliandovi uno dei migliori punti vendita Accessorize della capitale sia per l'ampissima scelta che per la disponibilità delle addette vendita!


Walking through the Parco Leonardo shopping center I noticed a sign announcing an event that I couldnt miss: the opening of a new store Accessorize even bigger than before and that also propose the Moonsoon Children
The fateful day was Saturday. When I first arrived at the store my expectations were not disappointed and after being welcomed by the friendly and professional shop assistants I found myself faced with dozens of accessories in full British 

style and an initiative that seemed made ​​for me! 20% discount on any item if you draw on your face or wore a mustache … I obviously draw my moustache to take advantage of the discount!
For the occasion I wore a 
Tshirt Pull & Bear with a design (each reference is purely coincidental), skinny jeans Kate London and ballerina bordeaux with steel toe Gold & Gold, a beige  handbag Avon accompanied by a silver bracelet Bijou Brigitte and three small silver rings Pimkie.
I conclude this post by suggesting one of the best Accessorize stores in Rome with an extremely wide choice!
I Miei Acquisti!