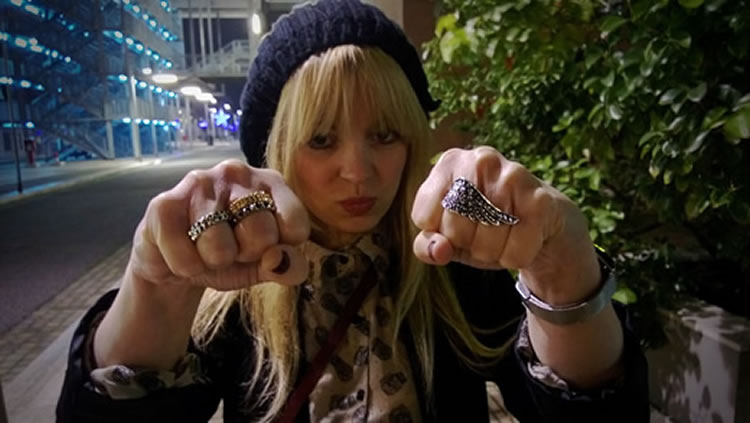 Ormai avrete capito che sono una concerts addicted e quello degli Archive all'Orion Live Club di Ciampino è stato un concerto a cui non potevo mancare! Una rock band inglese, attesa a Roma da molto tempo, che è riuscita a regalarmi una serata speciale grazie a uno straordinario spettacolo in cui hanno ripercorso i loro 20 anni di carriera.
Per l'occasione ho indossato un blazer nero Pimkie con una camicia beige con dei teschi ripetuti Stradivarius, pantaloni Zara skinny burgundy con satchel bag in tinta H&M. Ai piedi ho scelto delle decollette beige con parte posteriore borchiata Bershka e come accessori un beanie nero di lana grossa Stradivarius, un anello ala Pimkie e un mix di anelli H&M.


I guess you understand that i'm a concerts addicted and the Archive one was a concert that I could not miss! A british rock band, missed in Rome for a long time, which is able to give me a special evening with an incredible show in which they retraced their 20-year career.
For the occasion I wore a black blazer Pimkie with a beige shirt with skulls repeated Stradivarius, Zara skinny pants with burgundy colored satchel bag H & M. for my feet i chose a pair of beige Decollette with studded back Bershka and as accessories a black thick wool beanie Stradivarius, a ring wing Pimkie and a mix of rings H&M.


Archive Live
Archive Live