A fairy tale called Radiant Orchid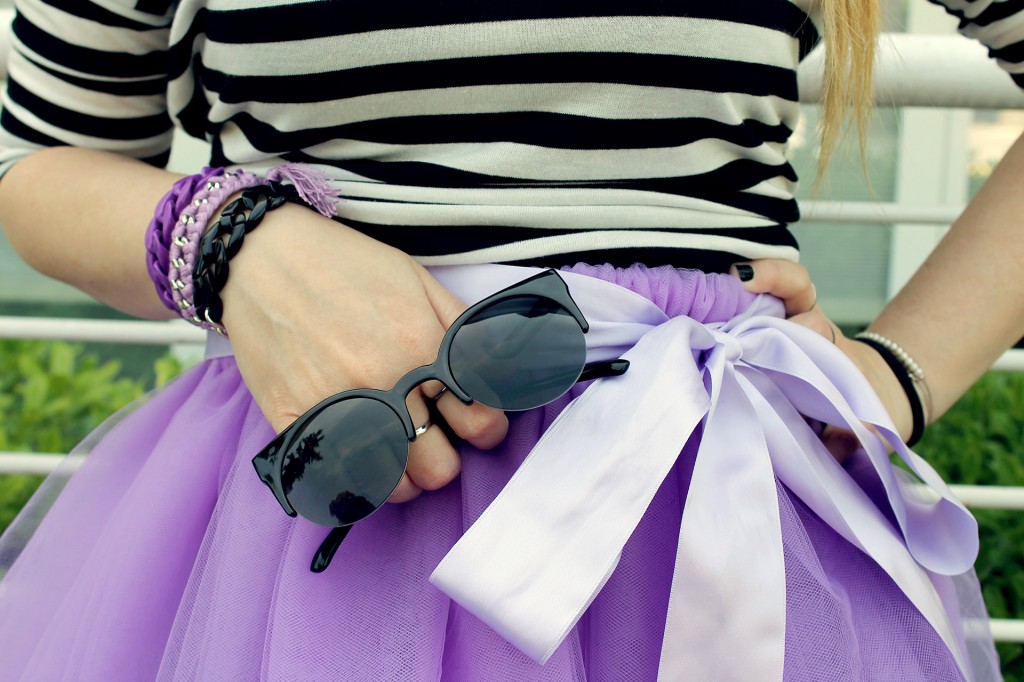 "…Aveva una casetta piccolina in Canada con vasche, pesciolini e tanti fiori di lillà.."
C'era una volta una fashion blogger romantica e sognatrice che non seppe resistere dall'indossare una gonna in tulle per reinterpretare a modo suo il colore protagonista di questa stagione: Radiant Orchid.
Un delicato mix di fucsia, con sfumature di viola e rosa, Radiant Orchid rassicura emanando gioia e tenerezza.
Ne venne fuori un look originale, da principessa metropolitana che seppe unire la semplicità di una tshirt basic mille righe al romanticismo ed alla leggerezza da sogno del tulle.
There was once a dreamer fashion blogger  who could not resist from wearing a romantic tulle skirt to reinterpret in his own way the color protagonist this season: Radiant Orchid. A delicate mix of fuchsia, with shades of purple and pink, Radiant Orchid reassures emanating joy and tenderness. The result was an original look, metropolitan princess was able to unite the simplicity of a basic tshirt thousand lines to romance and lightness dream of tulle.
I'M WEARING
Tshirt Pimkie
Skirt No Brand (Handmade)
Sunglasses Pimkie
Necklace BijouBrigitte
Bracelets Aimèe Diy