Jawbone UP24: Fashion Activity Tracker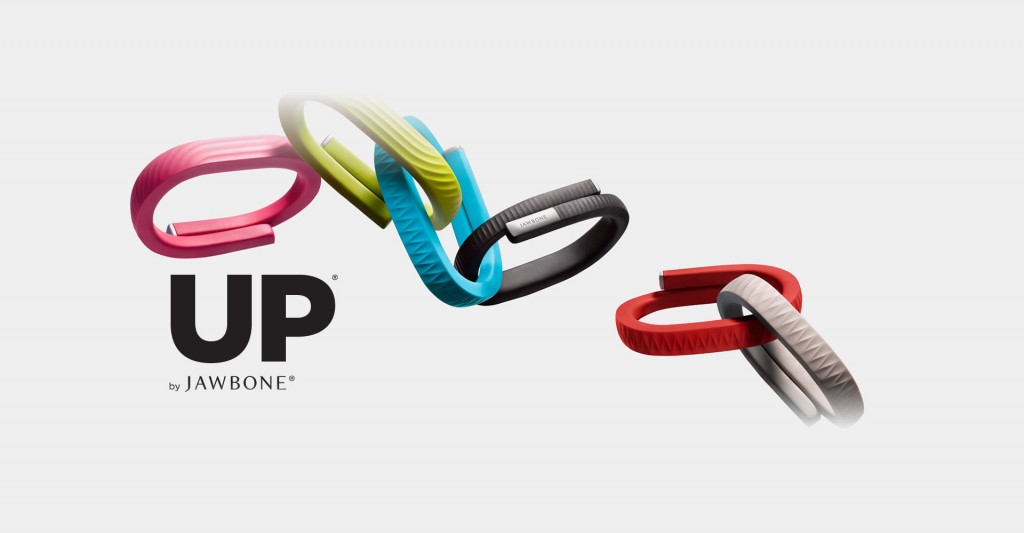 L'estate è ormai alle porte ed è il momento ti prepararsi alla stagione più bella dell'anno mettendosi in forma dopo i pasti ipercalorici invernali!
Dieta controllata e attività fisica sono le nostre armi principali per raggiungere il nostro obiettivo ma non è sempre facile riuscire a tenere traccia di tutto quello che facciamo per combattere i chili di troppo…  ora ciò è possibile sfruttando un oggetto altamente tecnologico e fashion che silenziosamente terrà traccia di tutto il nostro stile di vita: il braccialetto Jawbone UP24.
Ovviamente non è il solo activity tracker presente sul mercato ma per quanto riguarda funzionalità e soprattutto design non è secondo a nessuno. Il design, la facilità d'uso e la nuova sincronizzazione automatica via bluetooth del modello UP24 sono i suoi punti di forza ma come funziona?
E' semplicissimo e alla portata di tutti, basta accenderlo tramite l'apposito (e il solo) bottone e indossarlo poi si sincronizzerà automaticamente con il vostro smartphone attraverso l'applicazione ufficiale disponibile per Android e iPhone.
Funzionalità
Jawbone UP24 dispone di 2 modalità principali: giorno e notte. In modalità giorno il braccialetto attraverso un accurato pedometro controllerà e salverà tutte le vostre attività giornaliere permettendovi, attraverso l'app, di impostare un traguardo giornaliero (solitamente di 10.000 passi) da raggiungere. Nella modalità notte invece controllerà la qualità del vostro sonno presentando nell'app al vostro risveglio una accurato riepilogo delle vostre ore di sonno profondo, sonno leggero, dormiveglia e risvegli notturni.
Molto utile è la funzionalità sveglia che impostando l'ora in cui volete alzarvi il Jawbone UP24, concedendosi un arco di 20 minuti, vibrerà nel momento del vostro sonno più leggero rendendo meno traumatico il risveglio.
L'applicazione UP
L'applicazione è lo strumento con cui si interfaccia il vostro bracciale e vi riepilogherà tutte le vostre attività nel dettaglio con grafici e tabelle in modo da poter controllare facilmente i vostri progressi. Inoltre vi permetterà anche di controllare il vostro apporto calorico giornaliero tramite un comodo tool di inserimento per i vostri pasti.
Questa è solo una breve panoramica del suo funzionamento ma dalla settimana prossima per un mese mostrerò i miei progressi attraverso un post settimanale dove vi spiegherò come mantenersi in forma grazie alle nuove tecnologie e ovviamente il protagonista e compagno principale di questa avventura sarà il mio Jawbone UP24!
Summer is fast approaching and it's time to prepare you for the most beautiful season of the year putting yourself in shape after eating high-calorie food during winter! Controlled diet and physical activity are our main weapons to achieve our goal but it is not always easy to keep track of everything we do to combat the extra pounds… but now this is possible by exploiting an object highly technological and fashion who quietly keep track of all of our lifestyle: Jawbone UP24.
Obviously it is not the only activity tracker on the market but as far as functionality and design above is second to none. The design , ease of use and the new automatic synchronization via Bluetooth of Model UP24 are its strengths but how does it work?
It's easy and affordable for everyone, just turn it on through the proper ( and only ) button, and then wear it will automatically synchronize with your smartphone through the official application available for Android and iPhone.
Functionality
Jawbone UP24 has 2 main modes: day and night. In day mode bracelet through an accurate pedometer monitor will save all your daily activities allowing, through the app, to set a daily goal (usually 10,000 steps ) to achieve. In night mode instead check the quality of your sleep and when you wake up in the app it will presenting an accurate summary of your hours of deep sleep, light sleep, drowsiness and nocturnal awakenings.
Very useful feature is the alarm clock by setting the time when you want to get up the Jawbone UP24, taking a span of 20 minutes, will vibrate at the time of your sleep lighter making it less traumatic awakening.
The application UP
The application is a tool that will summarize all your activities in detail with charts and tables so you can easily monitor your progress. In addition will also allow you to control your daily calorie intake by a convenient section for inserting your steps.
This is just a brief overview of how it works, but from next week for a month I will show my progress through a weekly post where I will explain how to keep fit thanks to new technologies, and of course the protagonist and main partner of this adventure will be my Jawbone UP24!