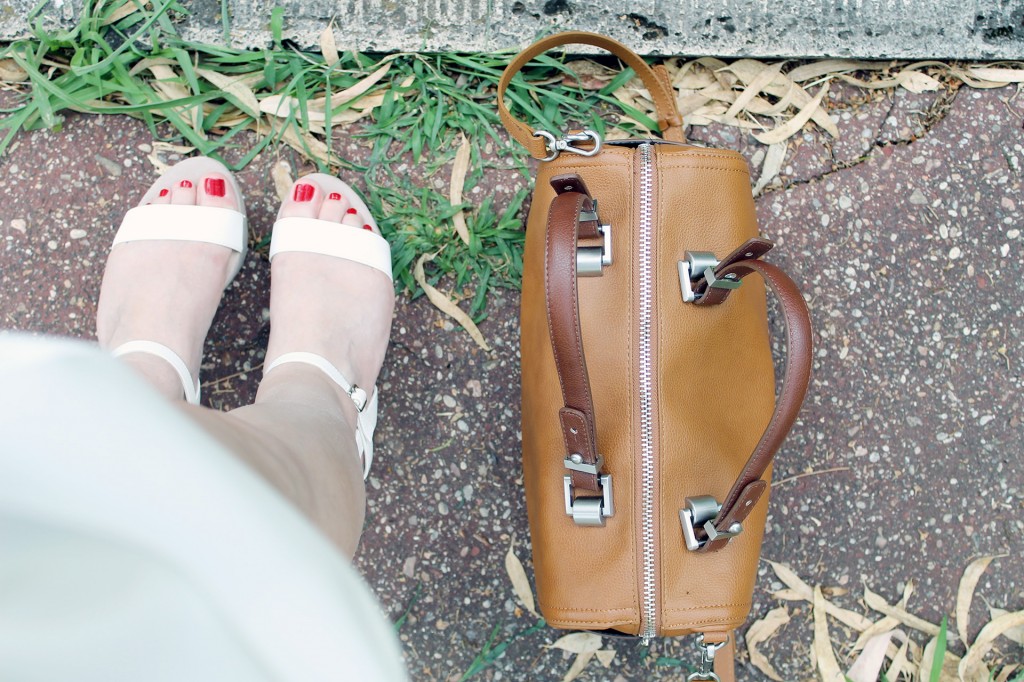 "Mi avvicino di due passi, lei si allontana di due passi. Cammino per dieci passi e l'orizzonte si sposta di dieci passi più in là. Per quanto io cammini, non la raggiungerò mai. A cosa serve l'utopia? Serve proprio a questo: a camminare".
Il silenzio di una città ancora semi deserta, camminare in un parco in totale tranquillità e la scelta di farlo con degli abiti che ti fanno "sentire bene".
Da qui il pretesto di indossare un nuovo total look Zara; la gonnellina rigida bianca (già indossata in QUESTO OUTFIT!), must della collezione estiva dell'azienda spagnola, una camicetta dalla stampa floreale con dettagli romantici sottolineati da i fiocchetti sulle maniche, le flatform zeppa comode per passeggiare in totale tranquillità e la capiente borsa bauletto adatta per il giorno. Il grazioso bracciale Lol Jewels (ve ne ho parlato QUI !) completa il look donandogli maggiore sobrietà ed eleganza.
I walk two steps, she takes two steps. I walk ten steps and the horizon moves ten steps further. As I walk, do not overtake ever. What is utopia? Does just that: a walk. The silence of a still semi-deserted city, walking in a park in total tranquility and the choice to do with the clothes that make you "feel good." From these words the excuse to wear a new total look Zara; the stiff white skirt (already worn in THIS OUTFIT!), must of the summer collection of the Spanish company, a floral print blouse with romantic details underlined by bows on the sleeves, the comfortable flatform wedges to walk around in total tranquility and the big handbag top box suitable for the day. The lovely bracelet Lol Jewels (I talk about it HERE !) Completes the look giving it greater simplicity and elegance.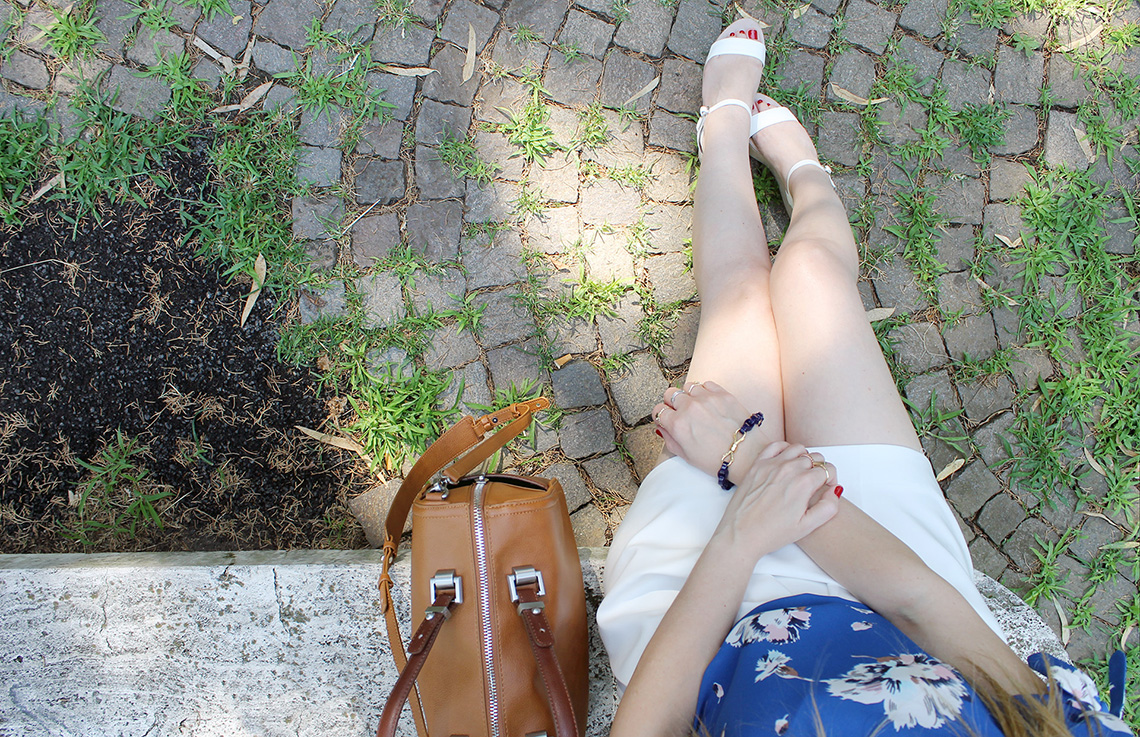 I'M WEARING Total look Zara Bracelet Lol Jewels