Tiger spugne: cantare sotto la doccia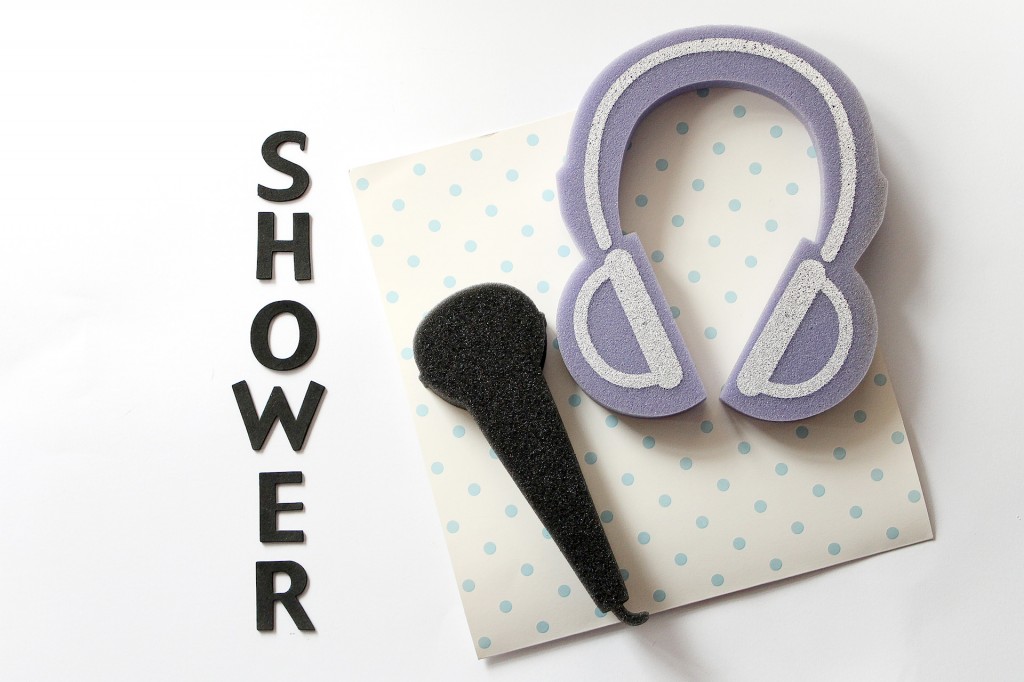 Alzi la mano chi almeno una volta non ha provato a cantare sotto la doccia o ad intonare un motivetto??
Non vedo mani alzate (almeno spero!)!
Perché tanto anche se ci vergogniamo ad ammetterlo, forse per la consapevolezza di essere stonati o semplicemente per pudore, chiunque di noi nell'intimità del proprio bagno prova a cantare; in più si aggiunga il fatto che oggi con gli speaker portatili, che basta collegare al vostro smartphone o tablet, si può creare un vero e proprio live in diretta dalla rilassante vasca o box doccia scegliendo la musica che più ci piace. (Vedi Post Fresh'n Rebel Rockbox Cube QUI!!)
Ma la musica non basta.
Per entrare davvero nei panni di una rock star ci vogliono anche i giusti mezzi.
A questo ci pensa Tiger che con creatività e leggerezza ha realizzato le simpatiche spugne da bagno a tema.
Quindi cuffie alle orecchie, microfono alla mano per partire con i nostri pezzi preferiti e tra un massaggio alle gambe ed un' insaponatura alle spalle creiamo la nostra personalissima ed originale compilation.
Della stessa linea di Tiger spugne trovate anche la Principessa, con corona e scettro e il Pirata con cappello ed uncino.
Basta andare sul Sito Ufficiale e trovare il punto vendita più vicino a voi dove acquistarle.
Le nuove aperture fioccano come funghi tanto che é arrivato anche al Centro Commerciale Parco Leonardo di Fiumicino, praticamente sotto casa mia!
Per quanto riguarda me e il mio canticchiare sotto la doccia penso solo che è un peccato non avere un vicino discografico che possa ascoltare  i miei acuti perfetti.
L'importante è crederci!!
Hands up who does not have at least once tried to sing in the shower or sing a tune !! I do not see raised hands (I hope!) Why so much even though we are ashamed to admit it, maybe the feeling of being out of tune or just out of modesty, any of us in the privacy of their own bathroom trying to sing; plus today with portable speakers, which simply connect to your smartphone or tablet, you can create a real live show in a relaxing bath or shower choosing the music that we like. (See Post Fresh'n Rebel Rockbox Cube HERE !!) But the music is not enough. To really get into the shoes of a rock star you need right stuff. The solution is Tiger that with creativity and lightness has made this nice bath sponges theme. And then ear headphones, microphone in hand to go with our favorite songs and between a leg massage and a 'soaping behind we create our own personal and original compilation. In the same line of sponges Tiger you can also find the Princess, with crown and scepter, and the pirate with hat and hook. Just go to the official website and find a store near you where you can buy them. There are many new openings and Tiger is also arrived at the shopping center Parco Leonardo Fiumicino, practically under my house! As for me and my singing in the shower I just think it's a shame not to have near a record that can hear my perfect high notes.
The important thing is to believe it!!