Make-Up anni '50 con Fontana Contarini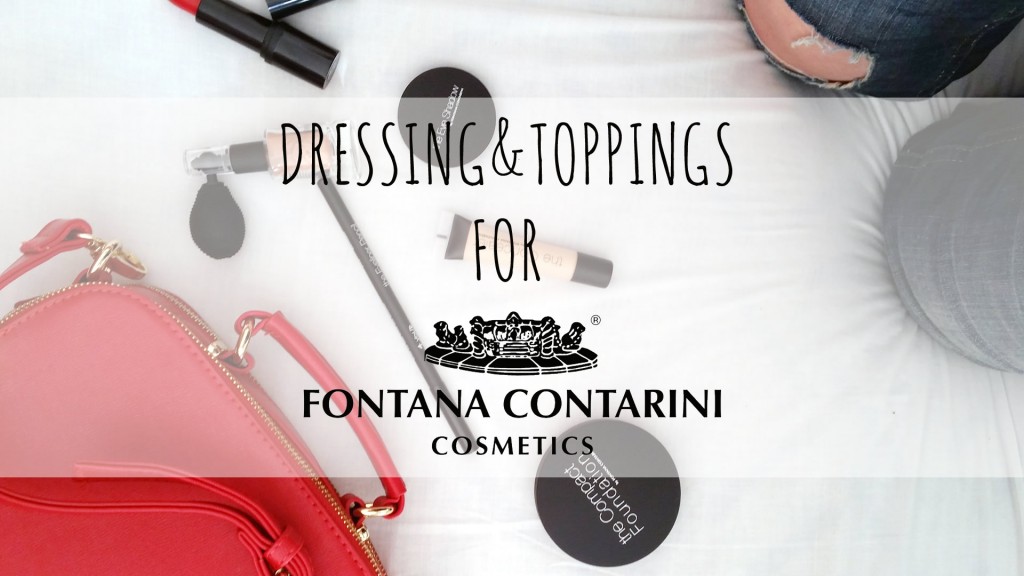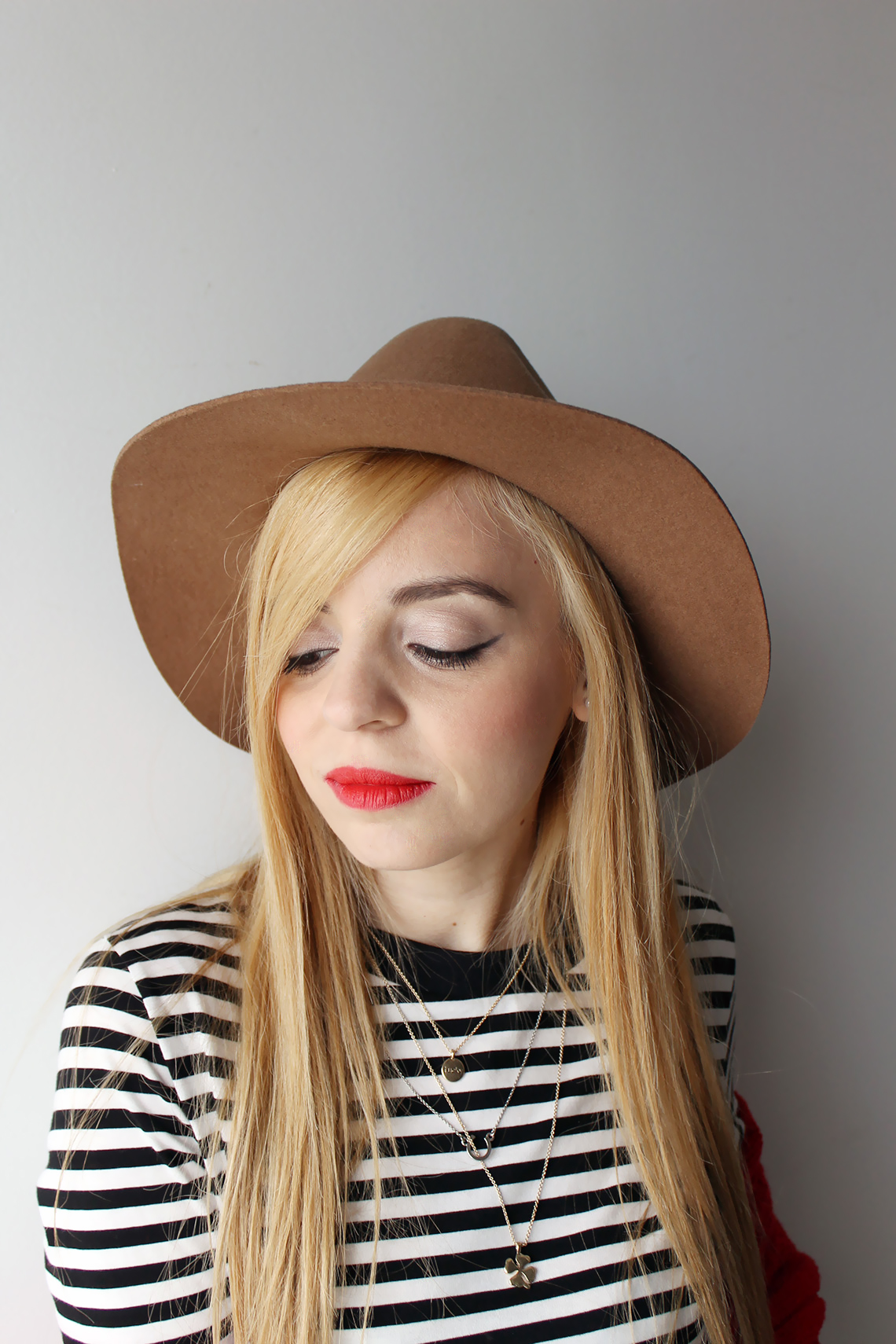 Ciao a tutte!
Sono Marla Make-up, la mua che più volte ha collaborato alla realizzazione di alcuni make-up per i look di Melania.
Oggi prendo in prestito il blog di Mel* per parlarvi di un'azienda davvero importante.
Ho avuto il piacere di conoscere e testare un brand di cosmetici completamente made in Italy: Fontana Contarini.
L'azienda nasce all'inizio degli anni sessanta come piccola realtà artigiana, specializzata nella produzione di cosmetici di alta qualità destinati al canale professionale, crescendo sempre di più negli anni e diventando una solida struttura, nota fra gli operatori del settore.
Fontana Contarini garantisce una produzione di altissima qualità realizzata interamente in Italia, investendo sulla ricerca e sullo sviluppo per proporre un servizio eccellente e un diretto contatto con la clientela.
I prodotti make up offrono una vasta scelta il tutto rifinito in un packaging semplice, solido ed elegante.
Ho avuto modo di testare i prodotti su Melania, andando a costruire su di lei un make-up semplice ispirato agli anni'50, caratterizzato dalla riga di eyeliner tracciata utilizzando la matita nera, da una pelle naturale e luminosa e da una bocca rossa.
Come prima cosa, ho steso su tutto il viso il fondotinta compatto dalla consistenza cremosa "The Compact Foundation", perfetto per tutte le pelli, anche quelle più grasse, perchè non la lucida e la uniforma senza appesantirla. Poi ho utilizzato il correttore "The Concealer" che ha un ottima texture, ma forse una colorazione più albicocca avrebbe coperto di più la discromia tipica dell'occhiaia.
Con l'ombretto chiaro "The Eye Shadow" ho uniformato la palpebra mobile e poi con la matita nera "The Wet&Dry Eyeliner Pencil" ho disegnato la classica forma di eyeliner anni '50. Pur avendo utilizzato una matita, il tratto è molto scrivente e lucido.
Ho riempito le labbra con il rossetto rosso lucido "The Comfort Lipstick", un rossetto molto modulabile e dal colore vivace.
Ho concluso il make up utilizzando lo spray in polvere libera "The Magic Sparkle" che ha impreziosito e illuminato il viso di Melania, donando un tocco da vera diva anni '50.
Vi lascio al video che spero vi piaccia e vi aspetto sulla mia Pagina Facebook!
I had the pleasure to know and test a brand of cosmetics entirely made in Italy: Fontana Contarini. The company was founded in the early sixties as a small workshop, specializing in the production of high quality cosmetics intended for the professional channel, growing more and more over the years and becoming a solid structure, known in the industry. Fontana Contarini offers a very high quality production made entirely in Italy, investing in research and development to offer an excellent service and a direct contact with customers. The products offer a wide selection and excellent quality, all finished in a simple packaging, solid and elegant. I got to test the products to Melania, going to build on her a make-up inspired '50, characterized by the line drawn using black pencil eyeliner, as a natural skin and light and a red mouth. First, I have spread all over the face the compact foundation creamy "The Compact Foundation", perfect for all skin types, even the most fat. Then I used the concealer "The Concealer" which has a good texture, but perhaps a more apricot coloring would cover most of the discoloration typical of the eye socket. With the light eyeshadow I standardized the eyelid and then with black pencil "The Wet & Dry Eyeliner Pencil" I designed the classic form of eyeliner '50s. Despite I used a pencil, the stretch is very shiny and curate. I filled lips with red lipstick gloss "The Comfort Lipstick", a lipstick with a lively color. I concluded make up using the spray powder free "The Magic Sparkle" that has enhanced and illuminated the face of Melania, giving a touch of a true diva from the 50s.
I leave you to the video, I hope you like it!
[embedvideo id="tWgKSGVpgbU" website="youtube"]