Sporty outfit e Céline Boston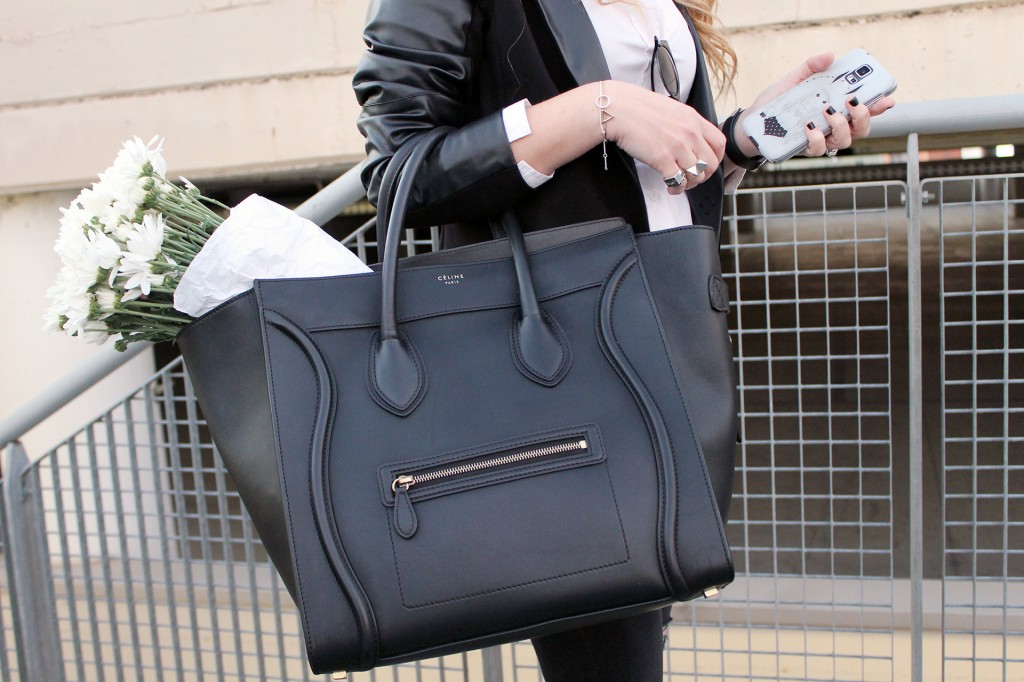 L'inizio della settimana ha dato il via ufficialmente al classico rito dello shopping da regalo natalizio e all'addobbo sfrenato dell'albero.
Approfittando del sole per la mia passeggiata ho scelto uno sporty outfit, ma con dettagli importanti ed esclusivi.
Ho comprato dei deliziosi fiori bianchi che si abbinavano alla perfezione al look black&white, camicia bianca e jeans skinny neri strappati, e che ho premurosamente riposto nella splendida ed ampia Céline Boston (già vista in Questo Post! grazie a Rent Fashion Bag ).
Sneakers Nike ai piedi per destreggiarmi tra le vie dello shopping natalizio e giacca con inserti in pelle dalla collezione Giorgia&Johns per completare l'outfit e confermare  ancora una volta che anche il più comodo e semplice dei look, se creato con accessori e dettagli particolari, può diventare glamour e sofisticato.
Avete già iniziato a comprare i regali da donare alle persone care?
In un mio Ultimo Post(Qui! ) vi consiglio lo shopping online ed un servizio consegna pacchi davvero intelligente. . . dategli un'occhiata.
In più trovate anche un simpatica promozione che non potete lasciarvi scappare!!
The beginning of the week kicked off officially the classic ritual of shopping for Christmas presents and to decorate the christmas tree. Taking advantage of the sun for my walk I chose a sporty outfit, but with important and exclusive details. I bought some delicious white flowers that matched perfectly to the black & white look, white shirt and skinny jeans blacks torn, and I eagerly placed in the beautiful, wide Céline Boston (already seen in this Post! Thank Rent Fashion Bag). -Nike Sneakers at my feet to juggle the streets in the shopping season and jacket with leather from the collection Giorgia & Johns to complete the outfit and confirm once again that even the most convenient and simplest of looks, if created with accessories and fine details, can become glamorous and sophisticated. Have you already started buying gifts to give to your loved ones? In a My Last Post (Here!) I recommend online shopping and a delivery service packs really smart. . . check it out.
In addition you will also find a nice promotion that you can not let get away !!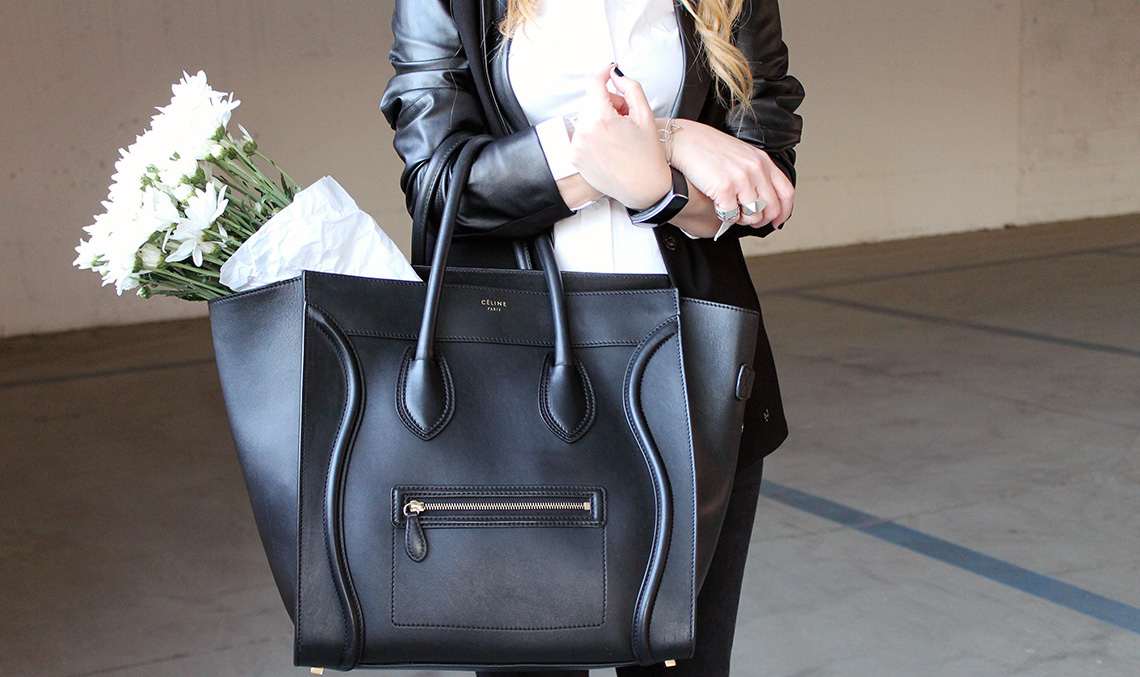 I'M WEARING
Leather Jacket Giorgia&Johns
Shirt AmyGee
Skinny Jeans Zara
Sneakers Nike
Bag Céline Boston from Rent Fashion Bag
Sunglasses Pimkie