Dress code : outfit da lavoro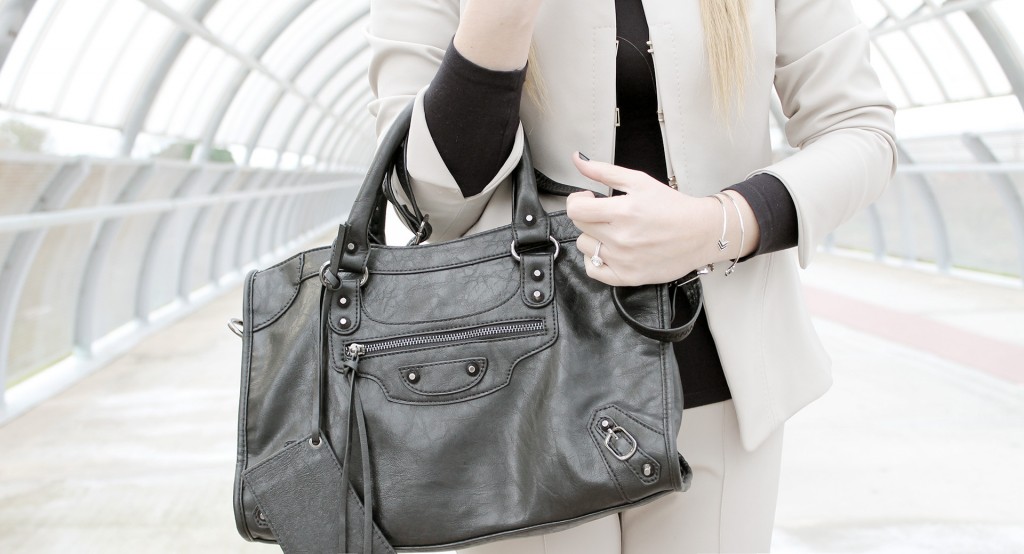 Ci sono delle occasioni nella vita dove "L'abito Fa il monaco", ossia situazioni come presentarsi ad un colloquio di lavoro, ad una riunione, ad un pranzo con i colleghi o semplicemente recarsi in ufficio quotidianamente dove il nostro look deve parlare di noi e rappresentarci al meglio.
Probabilmente mi avete visto pochissime volte in questa veste molto "classica".
Facendo un lavoro dove 5 giorni su 7 indosso una divisa, appena sono libera cerco di mostrarvi maggiormente la mia vera anima da "fashion victim".
In questo caso, però, vi mostro il look che ho scelto per andare ad un briefing riguardante la mia attività.
L'outfit da lavoro ha le sue regole : deve essere essenziale, elegante, curato e trasmettere sicurezza.
Di sicuro il tailleur risponde a tutti questi requisiti e rimane la scelta ideale per occasioni del genere dando senso di professionalità e maturità.
Per il mio appuntamento di lavoro ho indossato un tailleur giacca e pantalone in un luminoso grigio ghiaccio firmato Adele 1961.
Taglio definito e pulito, cura dei dettagli e vestibilità perfetta anche dopo un'intera giornata.
Per rendere l'outfit da lavoro più glamour, gli ankle boots dalla nuova collezione Cinti si sono rivelati ideali grazie al comodo tacco quadrato.
Nessuna pochette, clutch o shopping bag per il mio briefing, ma una borsa nera, in stile Balenciaga, firmata però dall'italianissimo Roberto della Croce.
Presentarsi al meglio, essere impeccabile e trasferire sicurezza, attraverso la scelta del look, sono di certo il miglior biglietto da visita per comunicare affidabilità e capacità in ambito lavorativo.
There are times in life where "The dress makes the Monaco", there are situations like a job interview, a meeting, a lunch with colleagues or simply go to the office every day where our look have to talk about us and represent us at the best. Probably you have seen me only very few times in this look very "classic". Doing a job where 5 days out of 7 i'm wearing a uniform, I try to show more of my true "fashion victim" soul. In this case, however, I show you the look that I chose to go to a briefing. Work outfit has their rules: it must be essential, elegant, nice and transmit safety. Surely the tailleur meets all these requirements and is the ideal choice for such occasions, giving a sense of professionalism and maturity. For my business appointment I wore a suit jacket and pants in a light gray ice signed Adele 1961. Cutting defined and clean, attention to detail and fit even after a full day. To make the outfit more glamorous i wear the ankle boots from the new collection Cinti so the comfortable thanks to the square heel. No clutch or shopping bag for my briefing, but a black bag, Balenciaga style,  signed Roberto delle Croce. Introduce yourself to the best, be impeccable and transfer security, the right lookis the best business card to communicate reliability and capacity at the workplace.
I'M WEARING
Tailleur Adele1961
Bag Roberto della Croce
Shoes Cinti
Necklace Accessorize
Hat H&M