December days: look per lo shopping natalizio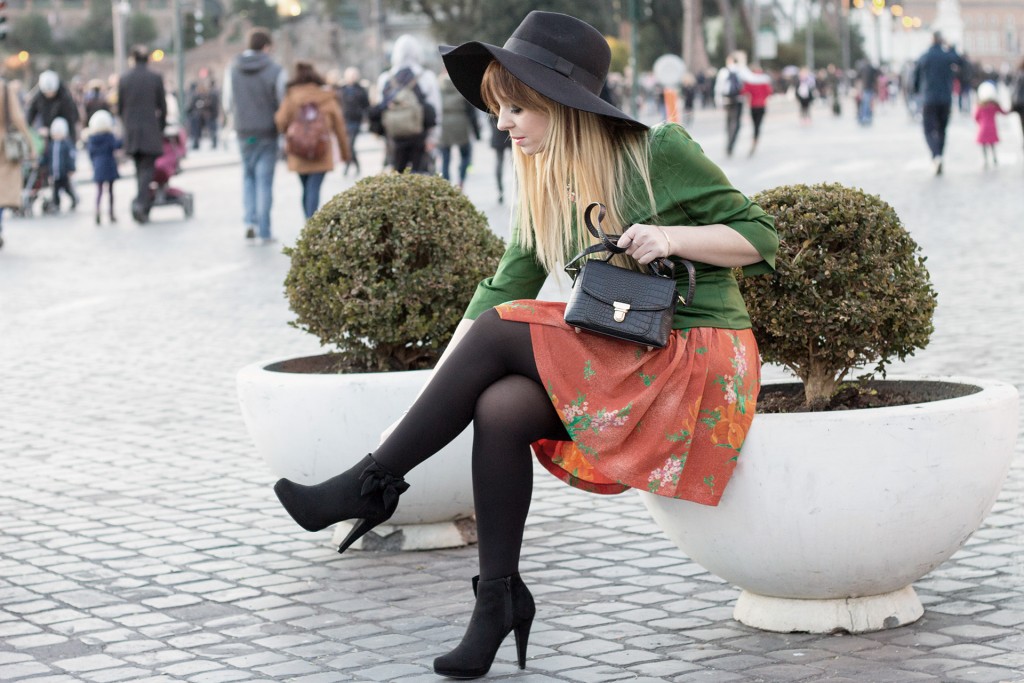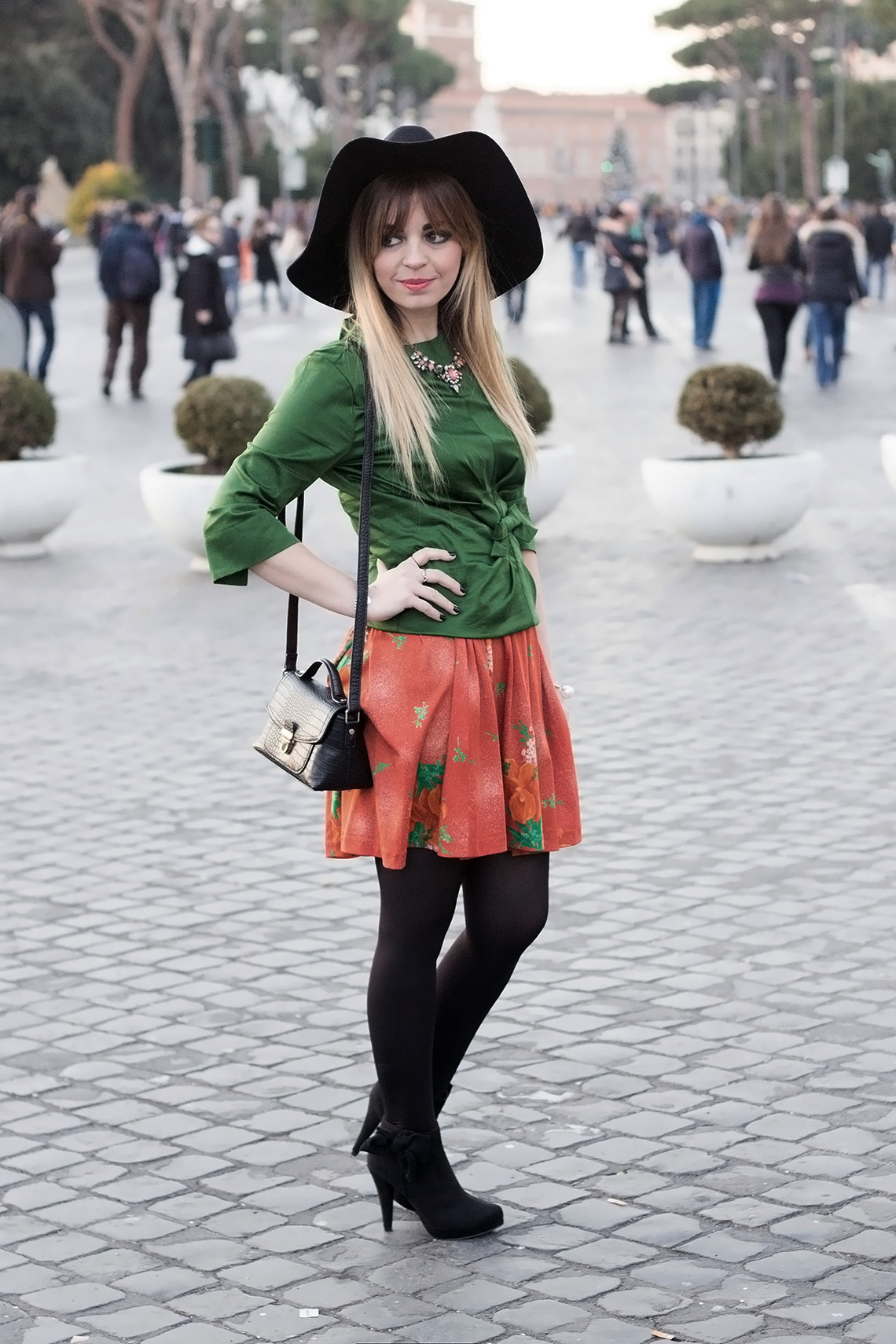 Siamo oltre la metà di dicembre e strade, negozi, affollati centri commerciali sono già da giorni addobbati a festa per il prossimo Natale. Scatta quel fervore da conto alla rovescia per la scelta e l'acquisto dei regali da fare. Girare la città, farsi rapire dalle luci e dall'atmosfera natalizia è ormai una sorta di rito che anno dopo anno si ripete ma che puntualmente porta con sè emozione, gioia ed originalità, proprio come se fosse sempre la prima volta.
Qualche giorno fa sono stata in centro per dare un'occhiata in giro e valutare con calma gli acquisti da fare ed ho scelto un look per lo shopping natalizio semplice, comodo ma con quel pizzico di stile che non deve mai mancare in una ragazza, neanche per muoversi freneticamente da una negozio all'altro alla ricerca del regalo perfetto.
Sulla scia del mio amore per il vintage ed il folk ho scelto di nuovo la designer Adalgisa De Angelis, che con il suo progetto Sogni d'Arte, realizza di continuo capi di inconfondibile bellezza e raffinatezza (VEDI L'ABITO VINTAGE INDOSSATO QUI!). La leggera e delicata mini a ruota abbinata alla camicia verde smeraldo con fiocco e goffratura sotto il seno di Nara Camicie ha reso questo outfit da shopping simpaticamente vezzoso. Dettagli romantici e raffinati per la scelta di scarpe e borsa. Ancora fiocchi, questa volta sul sensuale tronchetto nero che, al contrario di ciò che può sembrare, è comodissimo per camminare a lungo in città anche durante questi frenetici giorni di fine anno mentre stavolta la borsa è davvero mini, elegante e versatile giusto per contenere telefono, cipria, rossetto, documenti e bancomat naturalmente, ideale da mattina a sera!!
Direi che dopo tanto shopping una centrifuga carica di energia e una soffice fetta di torta di mele appena sfornata me le sono proprio meritate!!
We are more than half of December and streets, stores, crowded shopping malls are already days festively decorated for Christmas. Take that countdown fervor to choose and purchase presents. Around the city, enraptured by the lights and by the Christmas has become a kind of ritual that is repeated year after year but which regularly brings excitement, joy and originality, just as if it were the first time. A few days ago I went downtown to look around and calmly assess purchases and I chose to do a look for Christmas shopping easy, comfortable but with a touch of style that should never miss in a girl, even to move frantically from one shop to another in search of the perfect gift. With my love for vintage and folk I have chosen again the designers Adalgisa De Angelis, who with his project Dreams of Art, creates continuously clothes of unmistakable beauty and refinement (SEE THE VINTAGE  DRESS WORN HERE!) . The light, delicate mini wheel combined with the emerald green shirt with a bow under the bust by Nara Camicie made this shopping outfit pretty nice. Romantic details and refined the choice of shoes and bag. Still ribbons, this time on the sensual black socket that, contrary to what may seem, it is convenient to walk in the city center during these hectic days of the year-end and this time the bag is really mini, elegant and versatile just to hold mobile , face powder, lipstick, documents and ATMs of course, ideal from morning to evening!! I would say that after so much shopping a centrifugal juice and a soft slice of freshly baked apple pie I deserve it!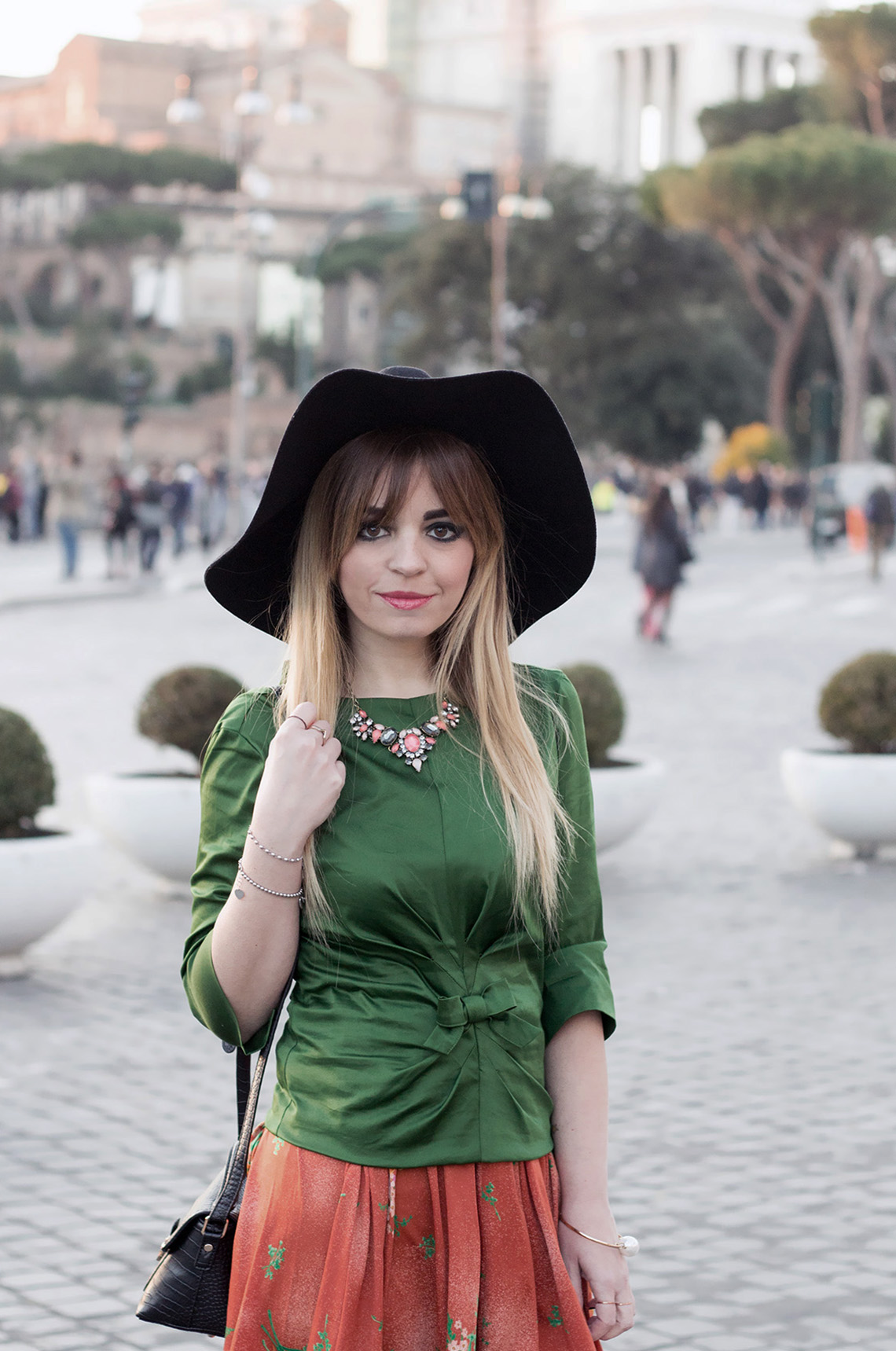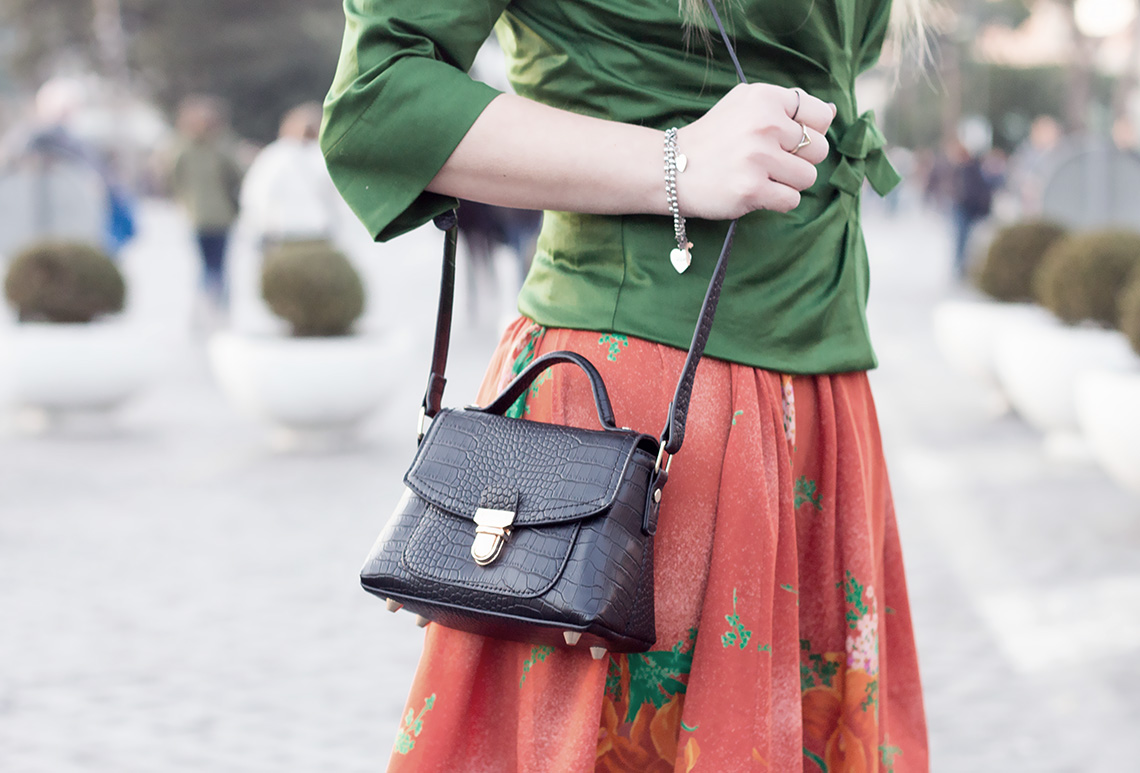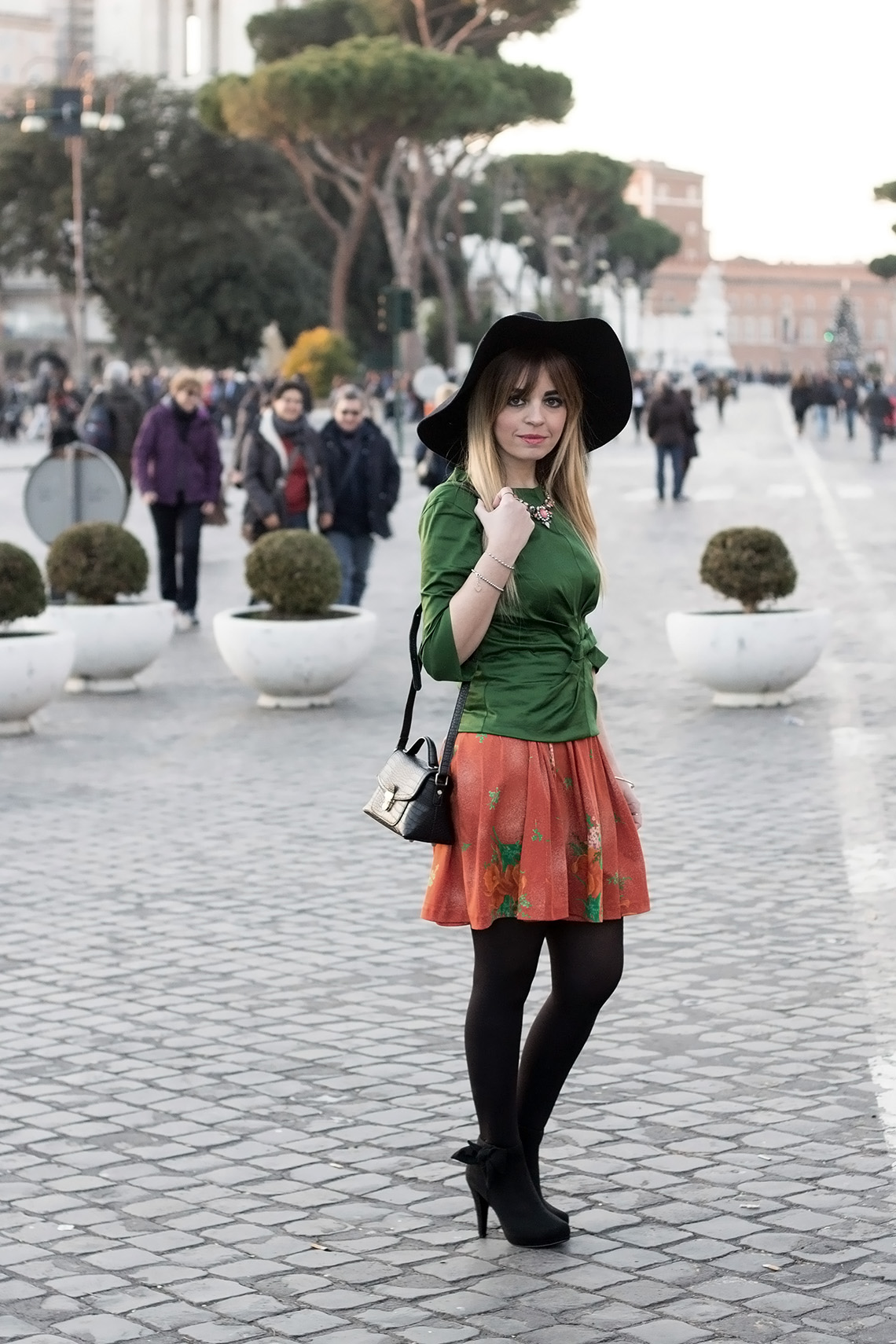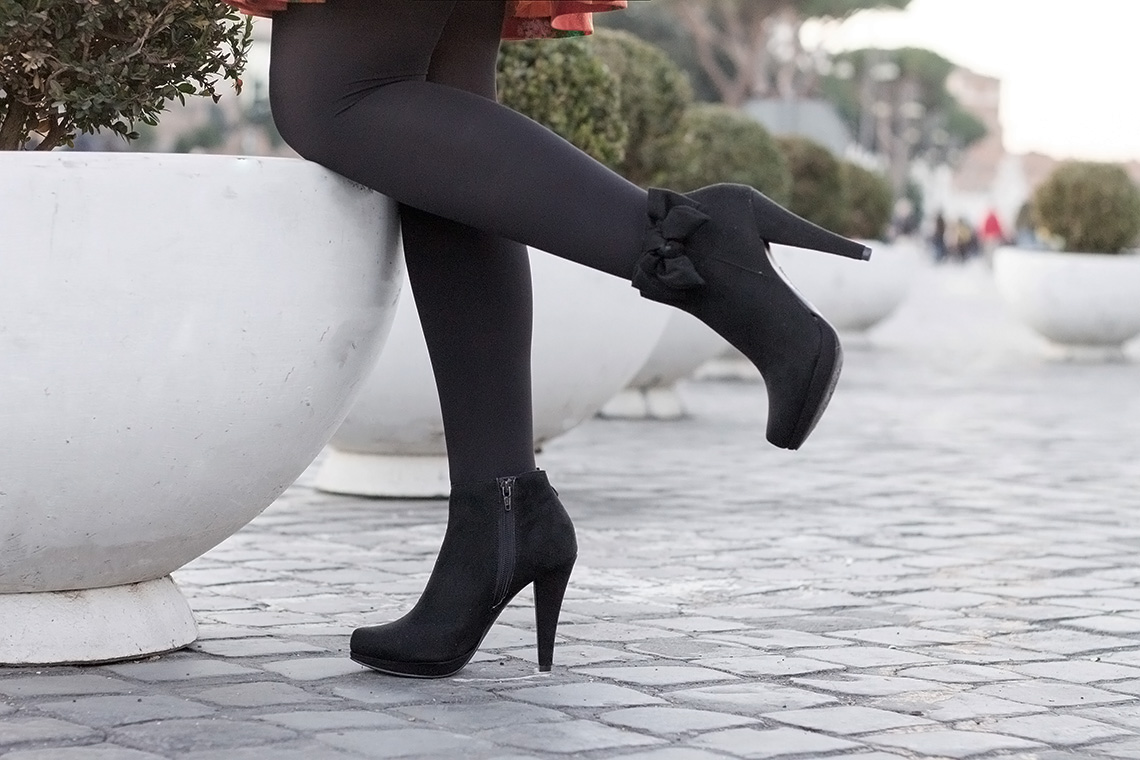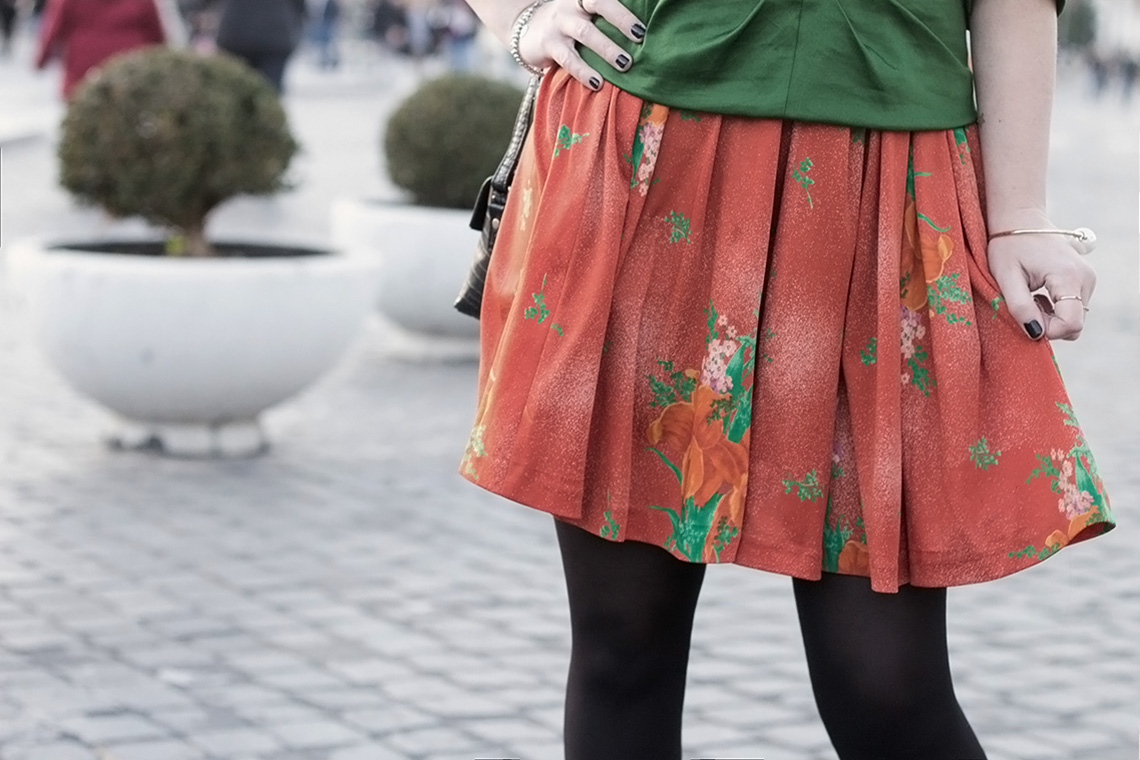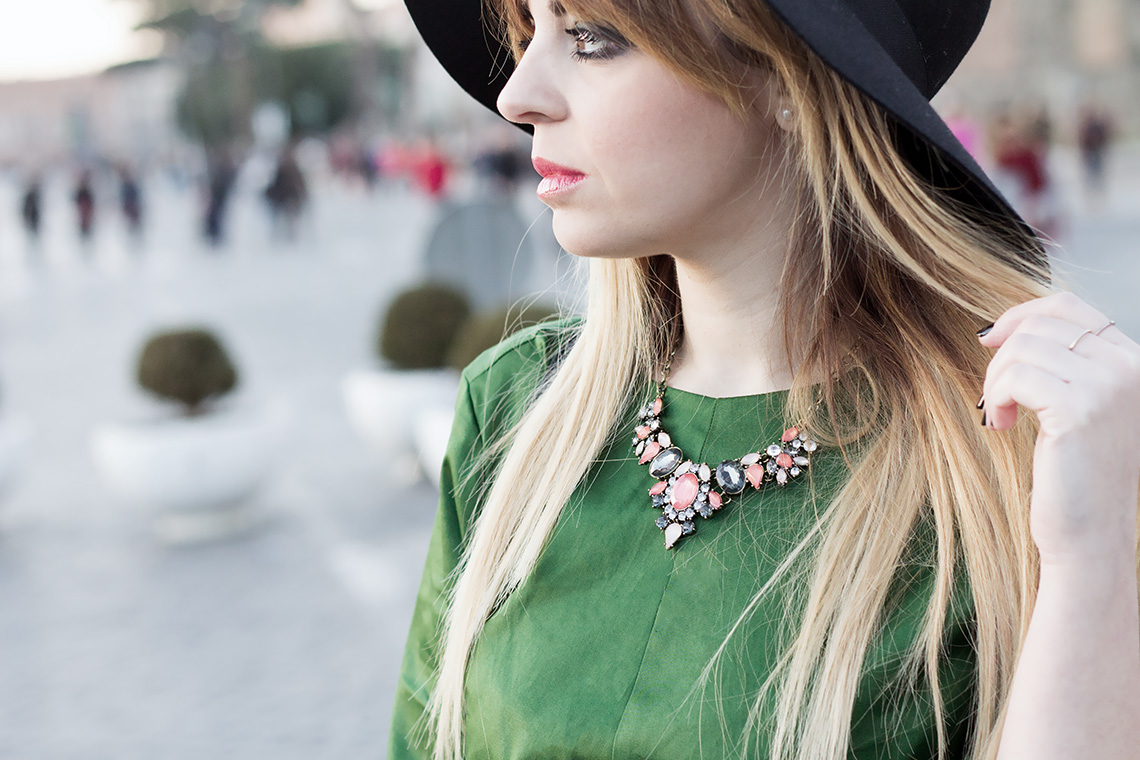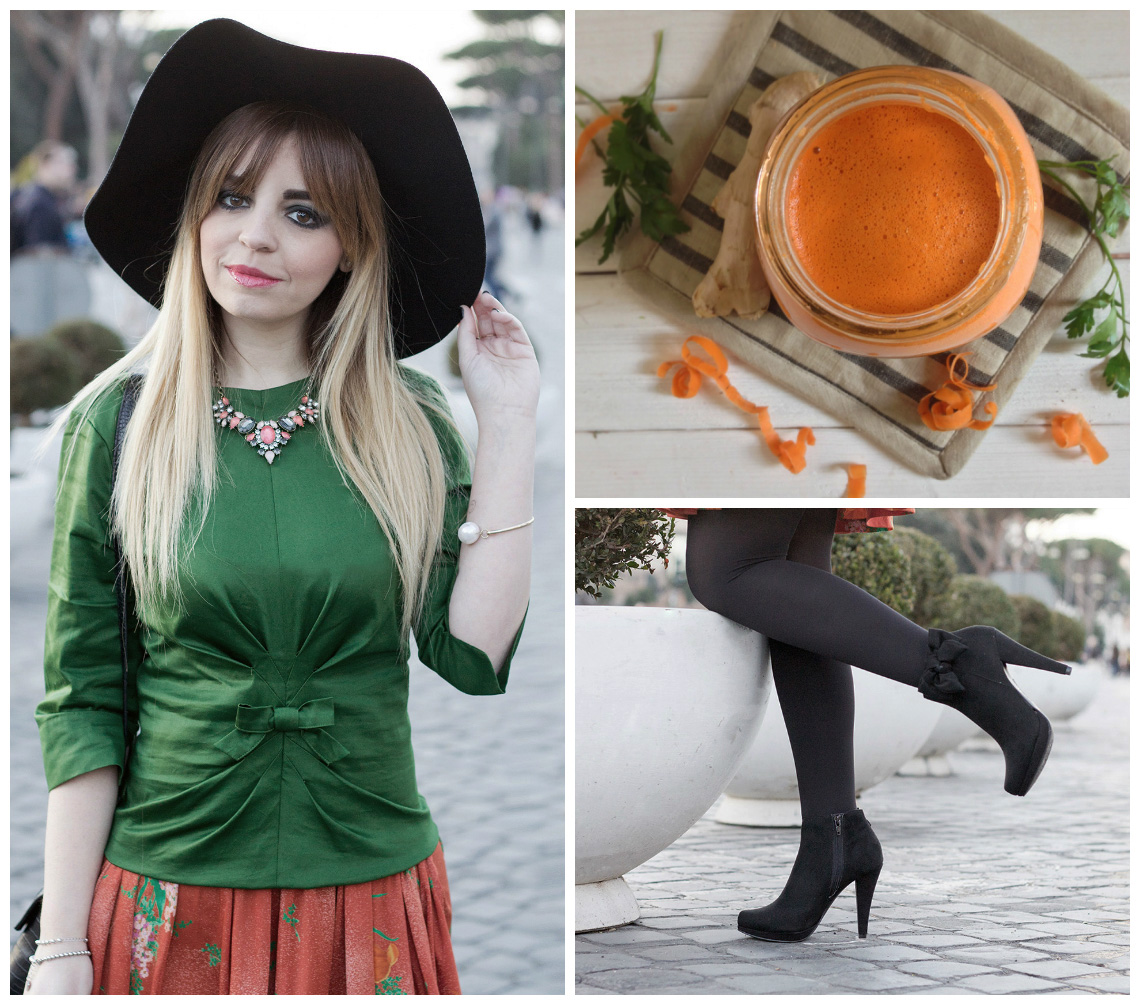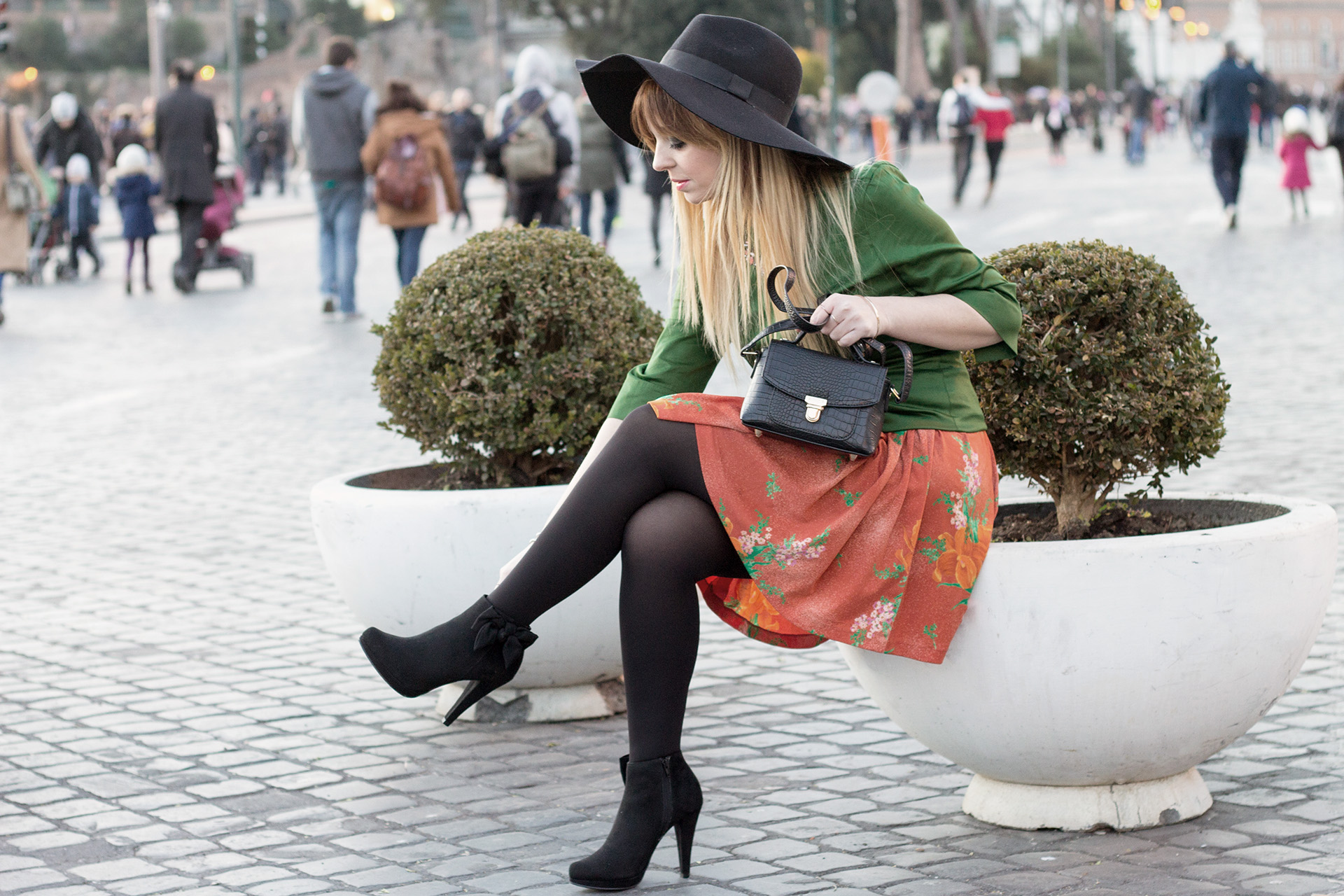 I'M WEARING: Blouse Nara Camicie – Skirt Sogni d'Arte – Shoes Deichmann – Mini bag Accessorize – Necklace Bijou Brigitte