Casual look: come indossare la salopette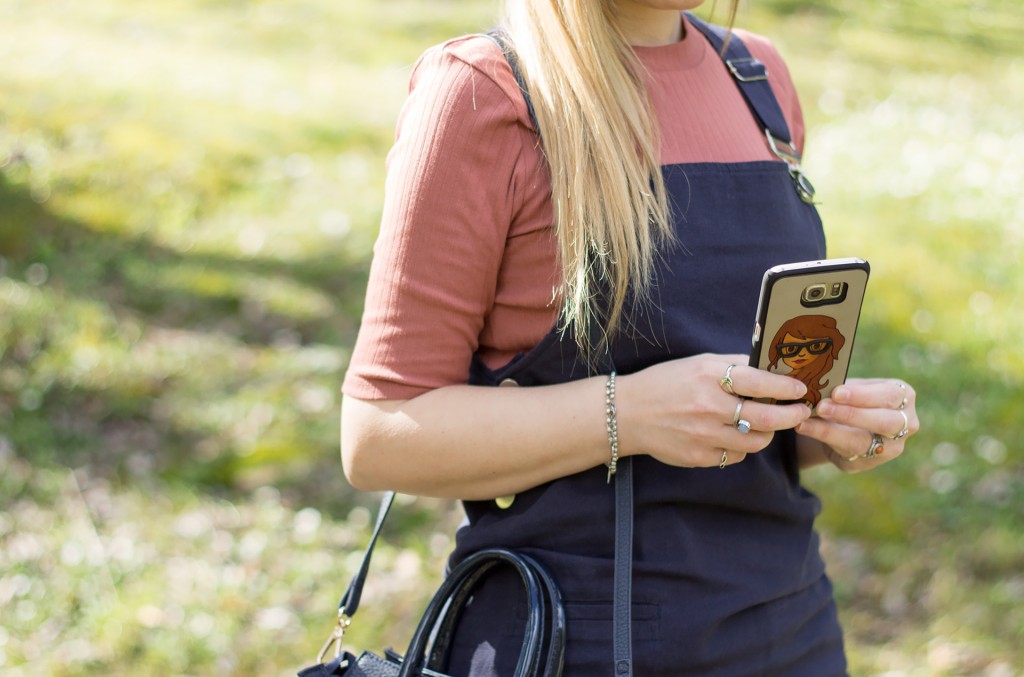 Le temperature non sono ancora quelle della desiderata primavera ma non ho resistito dall'indossare un look ricco di must have per la prossima stagione.
La salopette anche per questa primavera estate 2016 rimane un capo di tendenza da avere nel proprio armadio. Amata da tutte per comodità e versatilità, la salopette, in base agli abbinamenti, può risultare perfetta per look sporty, casual ed anche chic.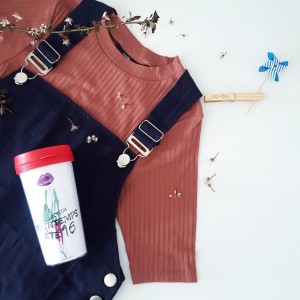 Indossare la salopette ed essere trendy può risultare molto semplice se, ad esempio, viene abbinata ad una t-shirt colorata e ad un paio di slip on, un perfetto casual look per una passeggiata alla luce del sole o per un brunch nel weekend.
Nel mio caso è un vestito salopette corto in cotone canvas abbinato ad una maglietta in maglia a coste rosa antico; un look da giorno "easy" reso particolare dalle slip on con il fiocco, chicca in fatto di scarpe per la prossima stagione, e dalla fascetta intorno alla testa che fa il verso agli anni '20 e '70.
Il total look fa parte della nuova collezione "I Want It" di Kiabi, una linea in edizione limitata disponibile negli store e online ogni mese ma per breve tempo e che ha la prerogativa di non superare i 50,00 euro proponendo capi ed accessori dettati dalle ultime tendenze. Insieme ad altre 4 blogger, Lucrezia Candelori, Veronica Adelizzi, Beatrice Gentilini e Monelle Chiti, fino a giugno vi proporrò degli outfit in anteprima da cui prendere ispirazione per sentirvi glamour e alla moda spendendo davvero poco.
Seguite tutti i nostri look su Instagram con #girlswearkiabi
Al prossimo mese con un nuovo Kiabi Look!
Temperatures are not the ones of the desired spring but I could not resist to wear a must-have for next season. The salopette also for this spring-summer 2016 remains a leader of trends to have in our closet. Loved by all for convenience and versatility, dungarees, according to the combination, it can be perfect for sporty look, and also casual chic. Put on your overalls and be trendy can be very simple if, for example, is combined with a colored t-shirt and a pair of slip on, a perfect casual look for a walk in the light of the sun or for a brunch on weekends. In my case it is a short cotton canvas overalls suit combined with a knit shirt antique rose coasts; a day look "easy" made especially by slip on the bow, gem in shoes for next season, and the strap around the head that mocks the '20s and' 70s. The total look is part of the new collection "I Want It" Kiabi, a line in a limited edition available in stores and online every month but for a short time and has the prerogative not to exceed € 50.00 proposing garments and accessories dictations by the latest trends. Together with 4 other bloggers, Lucrezia Candelori, Veronica Adelizzi, Beatrice Gentilini and Monelle Chiti, until June I will propose the outfit premiered to inspire you to feel glamorous and fashionable by spending very little. Follow all of our look on Instagram with #girlswearkiabi you next month with a new Kiabi Look!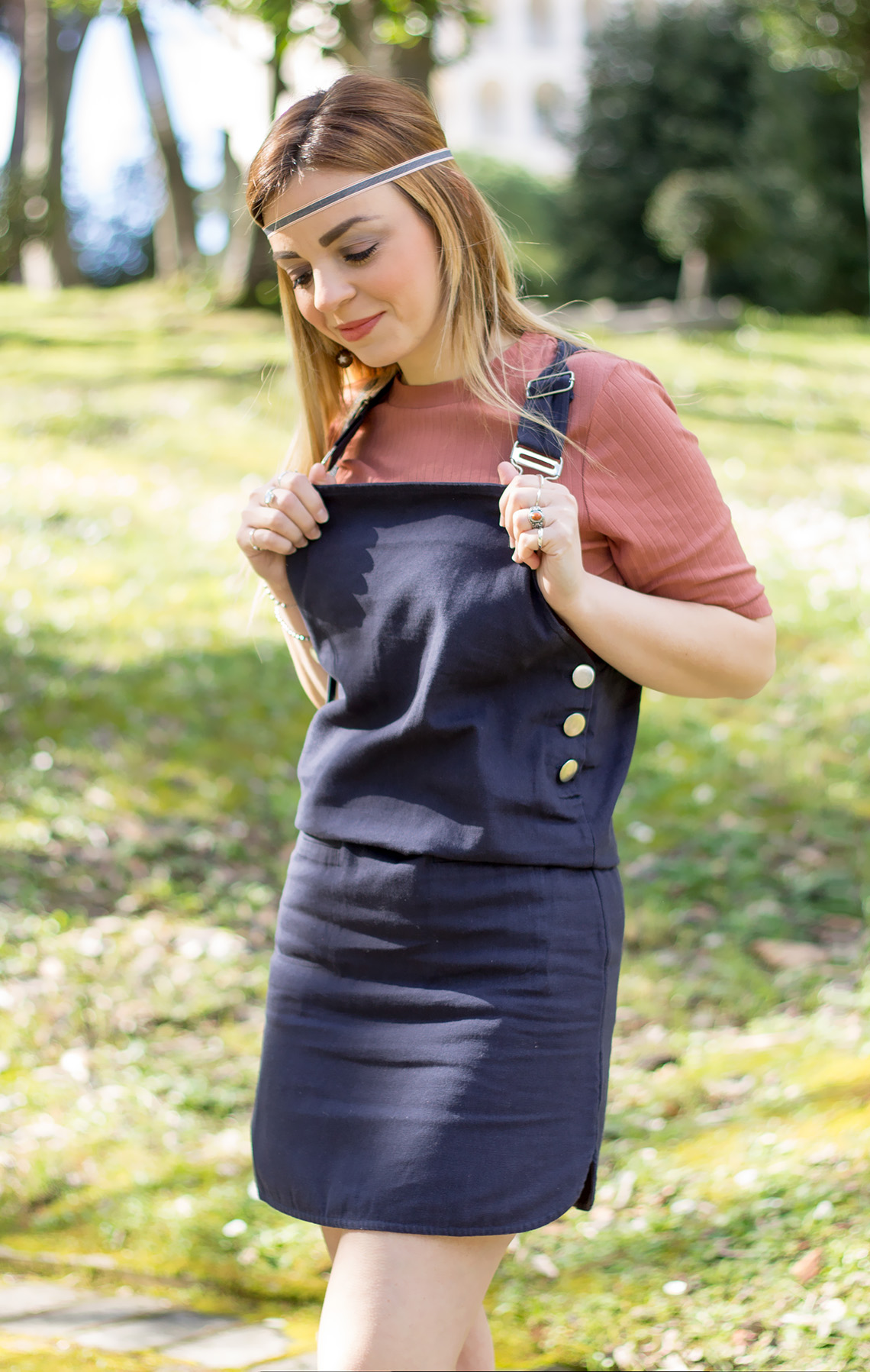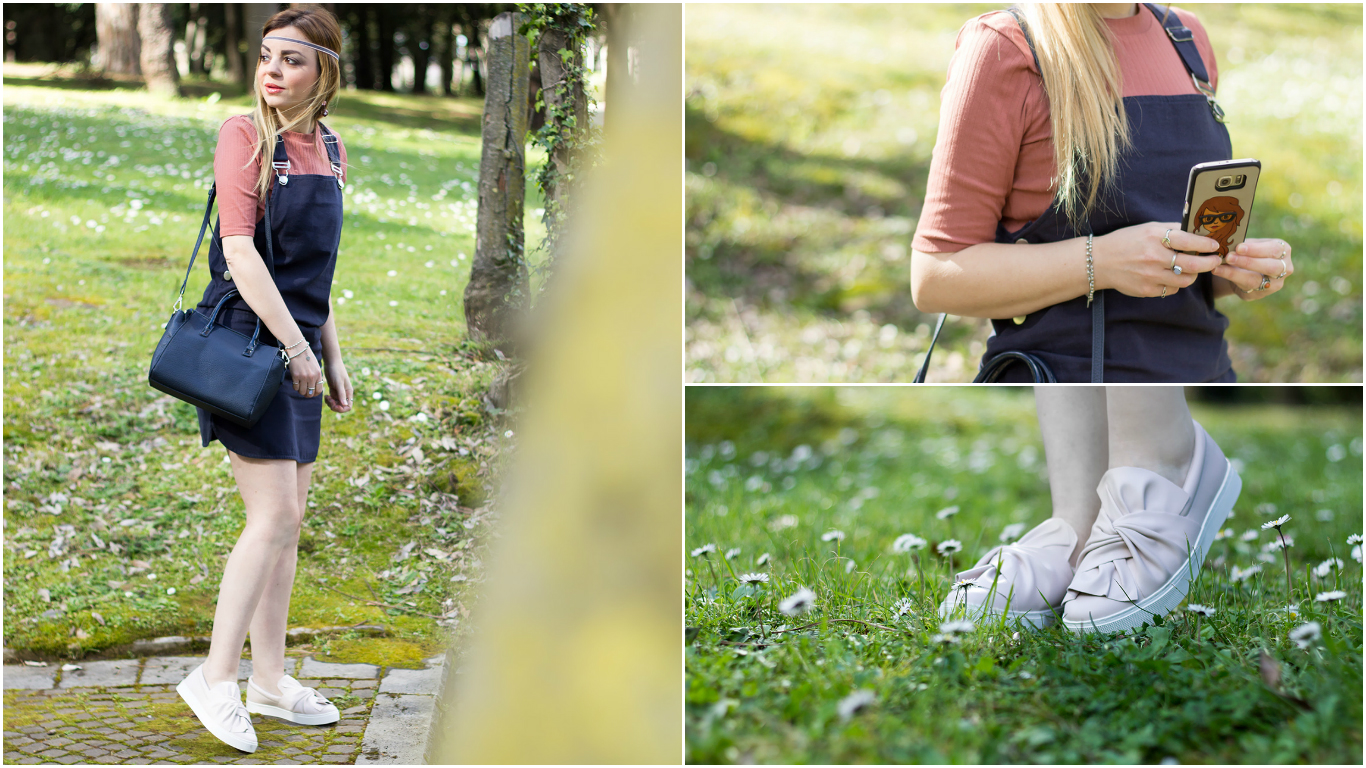 I'M WEARING: Total look Kiabi – Shoes Stradivarius – Phone Case Eevye