Proprio qualche giorno fa la serie televisiva femminile più famosa del mondo Sex and the City compiva 18 anni; una serie che, oltre a tenerci incollate allo schermo puntata dopo puntata, è riuscita a lanciare decine e decine di trend che ancora oggi seguiamo con tenacia, come quello della gonna di tulle.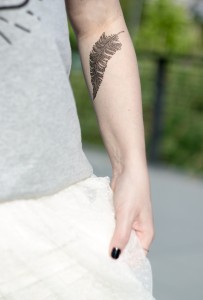 A lanciare questo trend come capo d'abbigliamento casual fu proprio Sarah Jessica Parker che in una delle primissime puntate di Sex and the City ci presenta la sua splendida cabina armadio proprio indossando una romantica gonna di tulle.
Ma come abbinare la gonna di tulle? Sfoggiata in diverse occasioni da celebrities e It girls, trova sempre più spesso posto anche in look che vanno dal casual e sportivo all'elegante e sofisticato.
La gonna piace ampia, leggera, con tanti strati di tulle da abbinare anche a capi che spezzano completamente, come ad esempio una t-shirt, quella che ho scelto io fa parte della collezione di Eightynine Lies, il giovane brand che prende vita dalla creatività di Enrico Giordano e Palmiero Nocera, rispettivamente un marketer ed un architetto entrambi campani.
Eightynine Lies, si impone nel mercato con una collezione di abbigliamento street fashion dal design ricercato e con un packaging davvero unico ed originale dal punto di vista comunicativo, quando acquistate un loro capo, infatti, lo troverete inserito all'interno di un simpatico cartone della pizza con la dicitura "PROUDLY MADE IN THE WILD SOUTH ITALY".
Gonna leggera come una nuvola, t-shirt con scritta e sandali con fasce metallizzate e bottoncino decoro completano un look da giorno dove gli opposti si attraggono.
L'importante, quando si gioca con la moda, è sentirsi sempre a proprio agio e sicure di sé.

Just a few days ago the most famous tv serie for women, Sex and the City world it performed 18 years; a series that, in addition to keep us glued to the screen episode after episode, was able to launch dozens of trends that still are trendy in present day, such as the tulle skirts. To launch this trend as a must of casual clothing it was Sarah Jessica Parker in one of the first episodes of Sex and the City where she presents her splendid wardrobe just wearing a romantic tulle skirt. It has shown on several occasions by celebrities and It girl, the tulle skirts are finding more place even in looks ranging from casual and sporty to elegant and sophisticated. The skirt large, light, with many layers of tulle also combine with clothes that break completely, such as a t-shirt, the one I chose is part of the collection of Eightynine Lies, the young brand that comes to life by the creative Enrico Giordano and Palmiero Nocera, respectively, a marketer and an architect either from Campania. Eightynine Lies, imposes on the market with a collection of street fashion clothing with a refined design and a truly unique and original packaging from the communication point of view, when you buy one of their tshirt, in fact, you will find it inserted in a nice cardboard pizza-like with the words "Proudly MADE iN tHE WILD SOUTH ITALY". Lightweight skirt like a cloud, t-shirt with writings and sandals with metallized bands and stud decoration complete a day look where opposites attract. The important thing, when you play with fashion, it always feels comfortable and confident.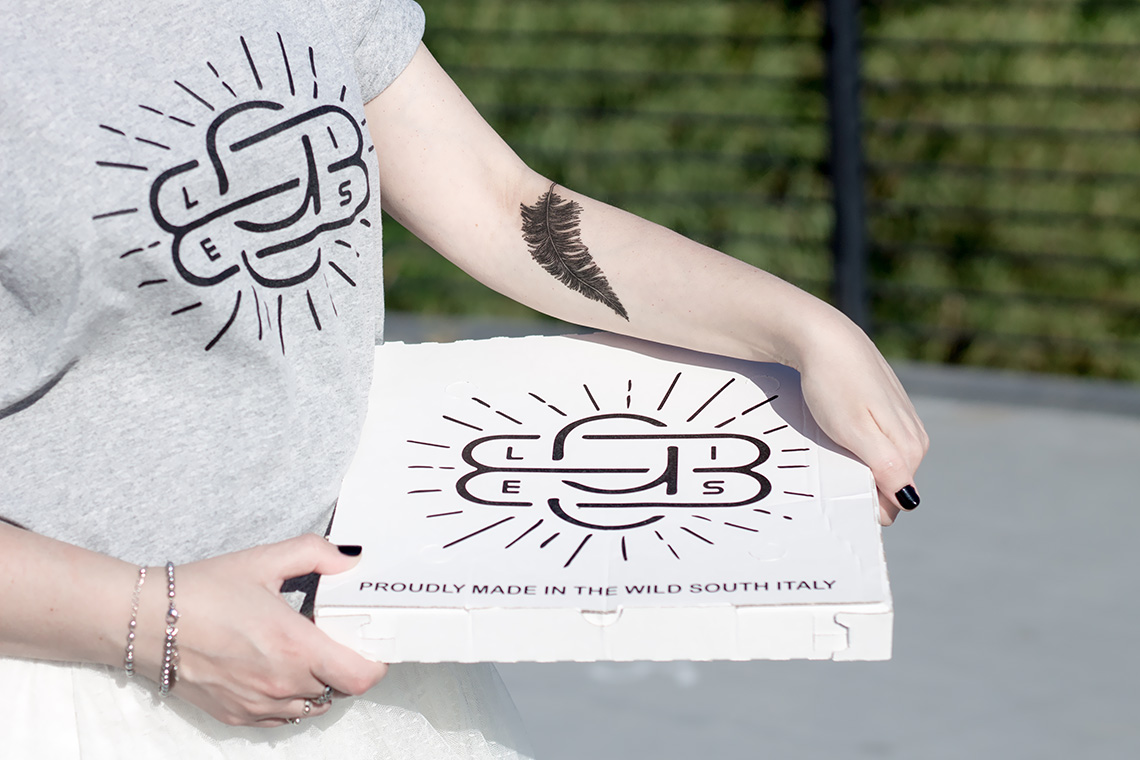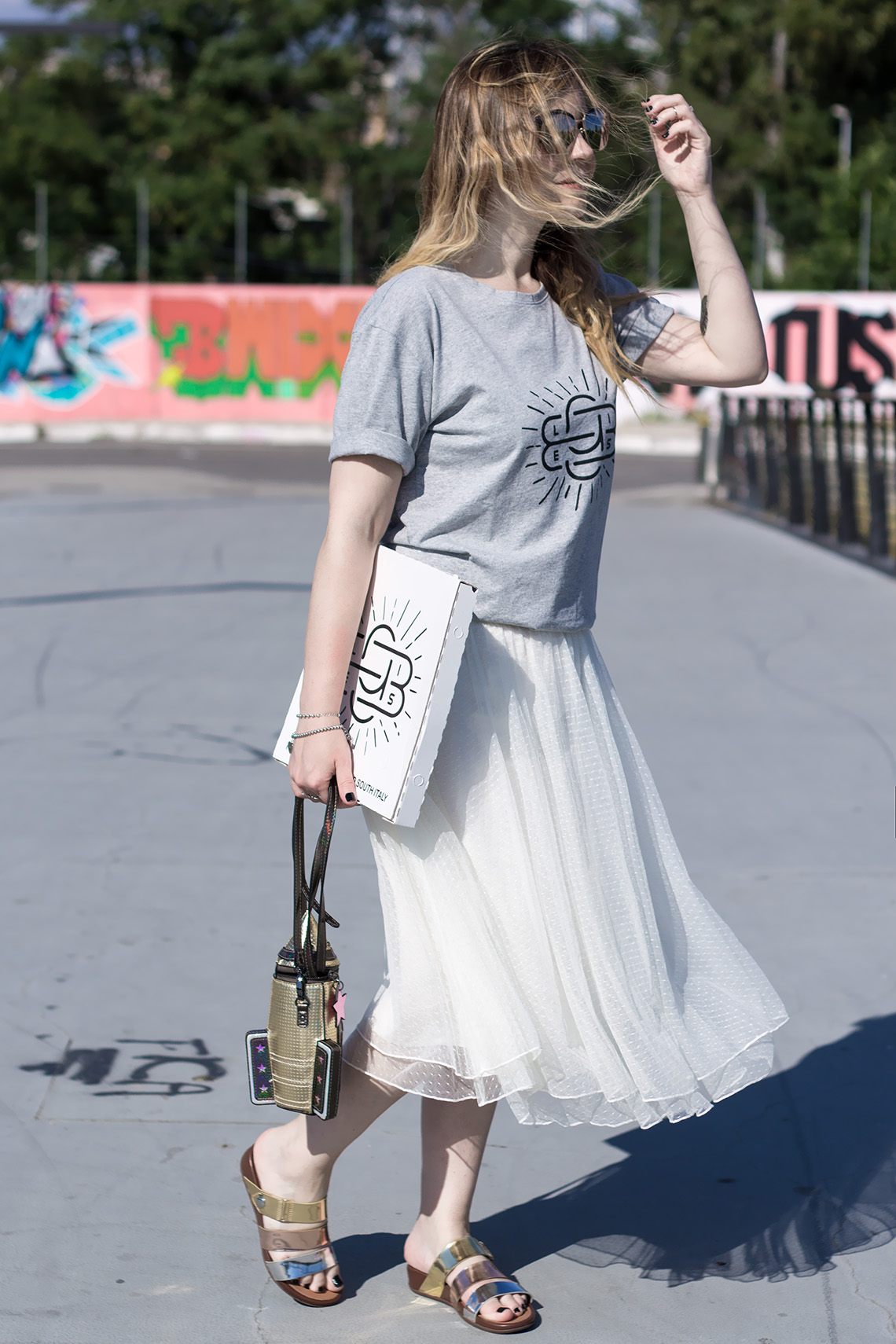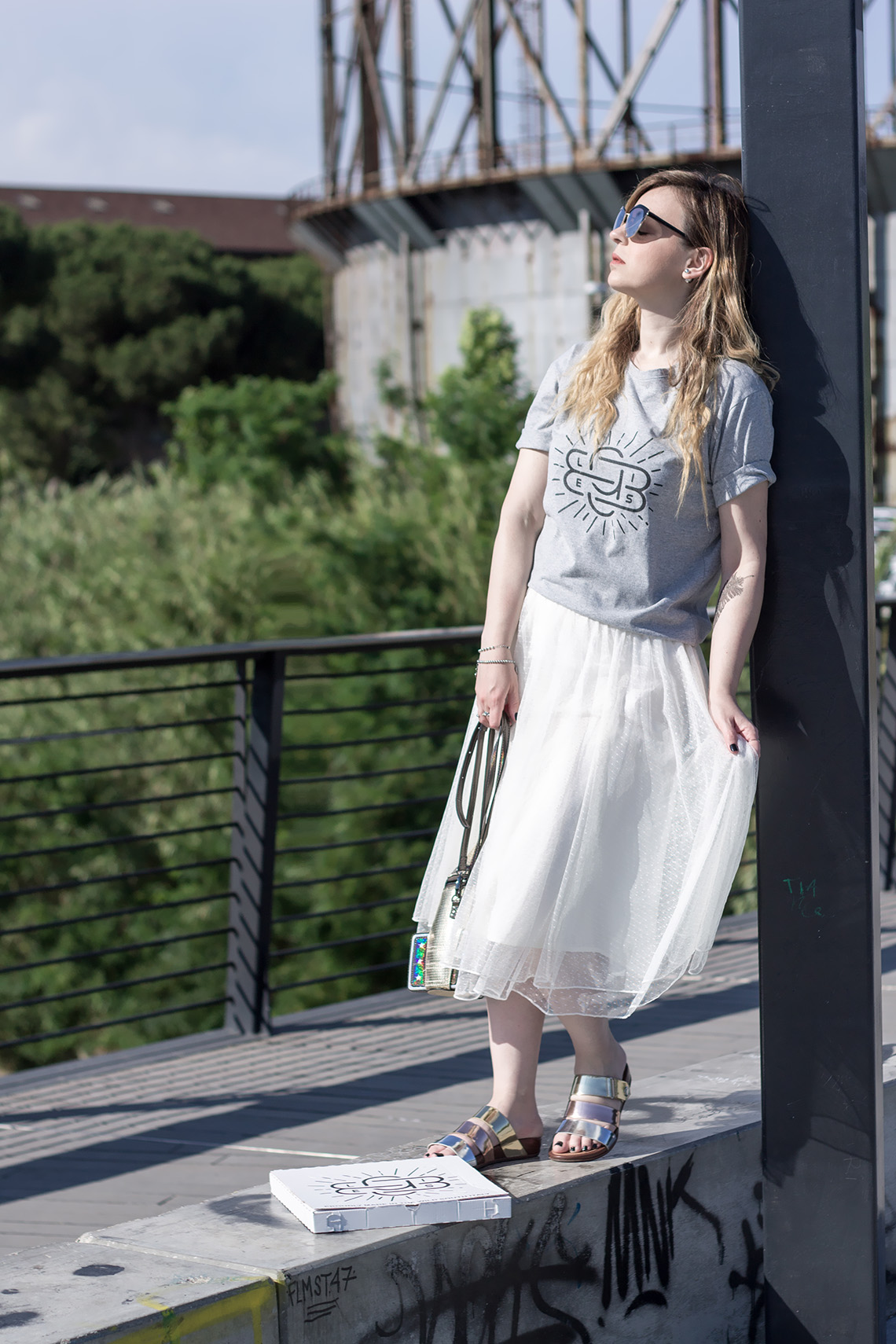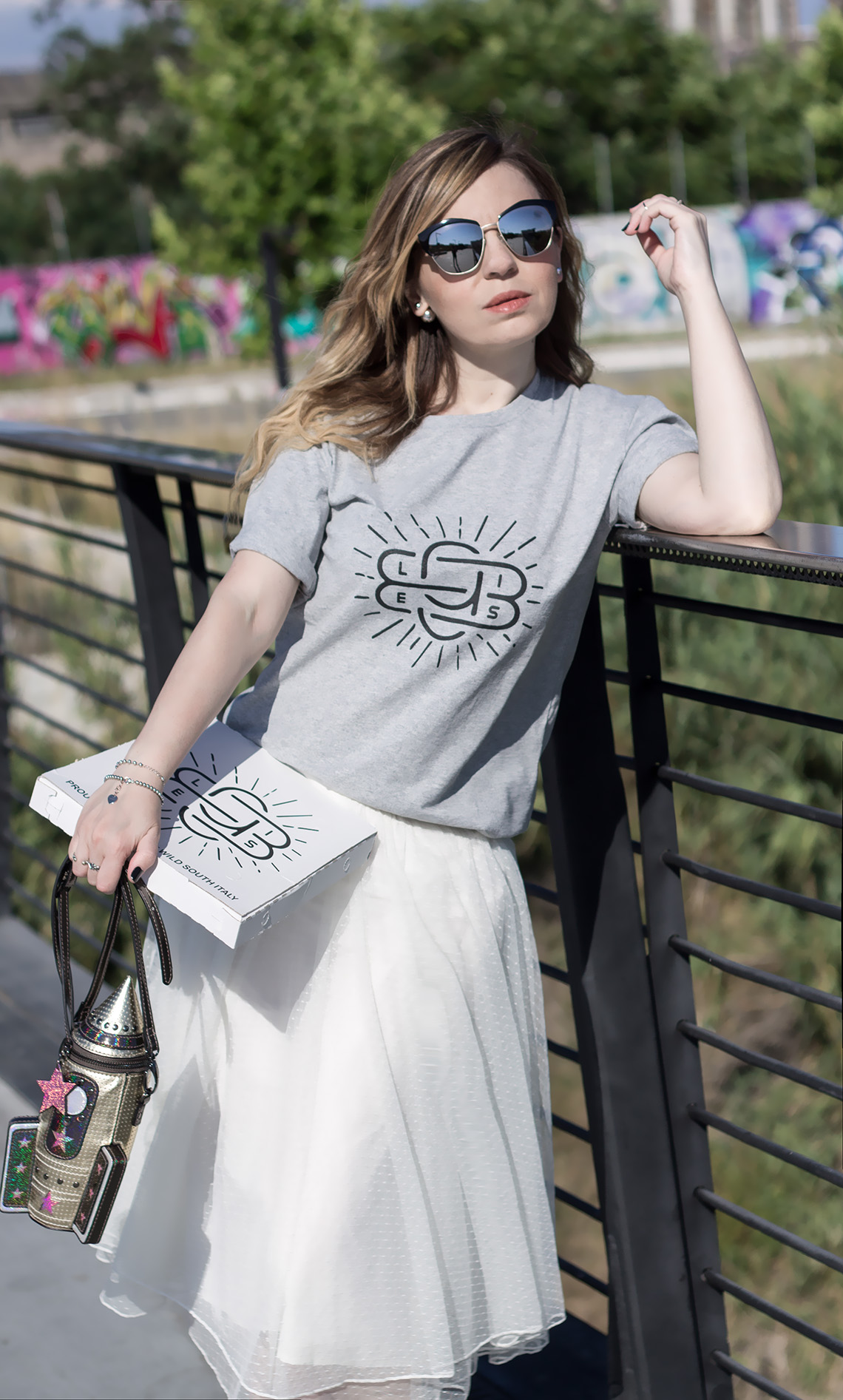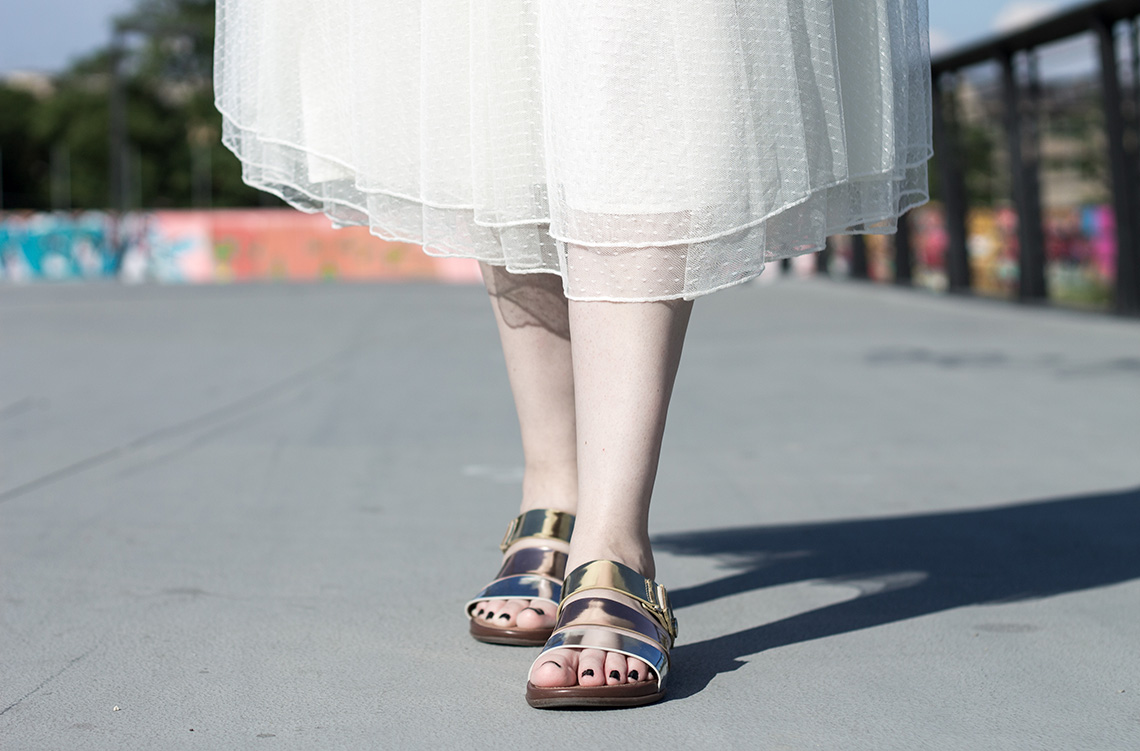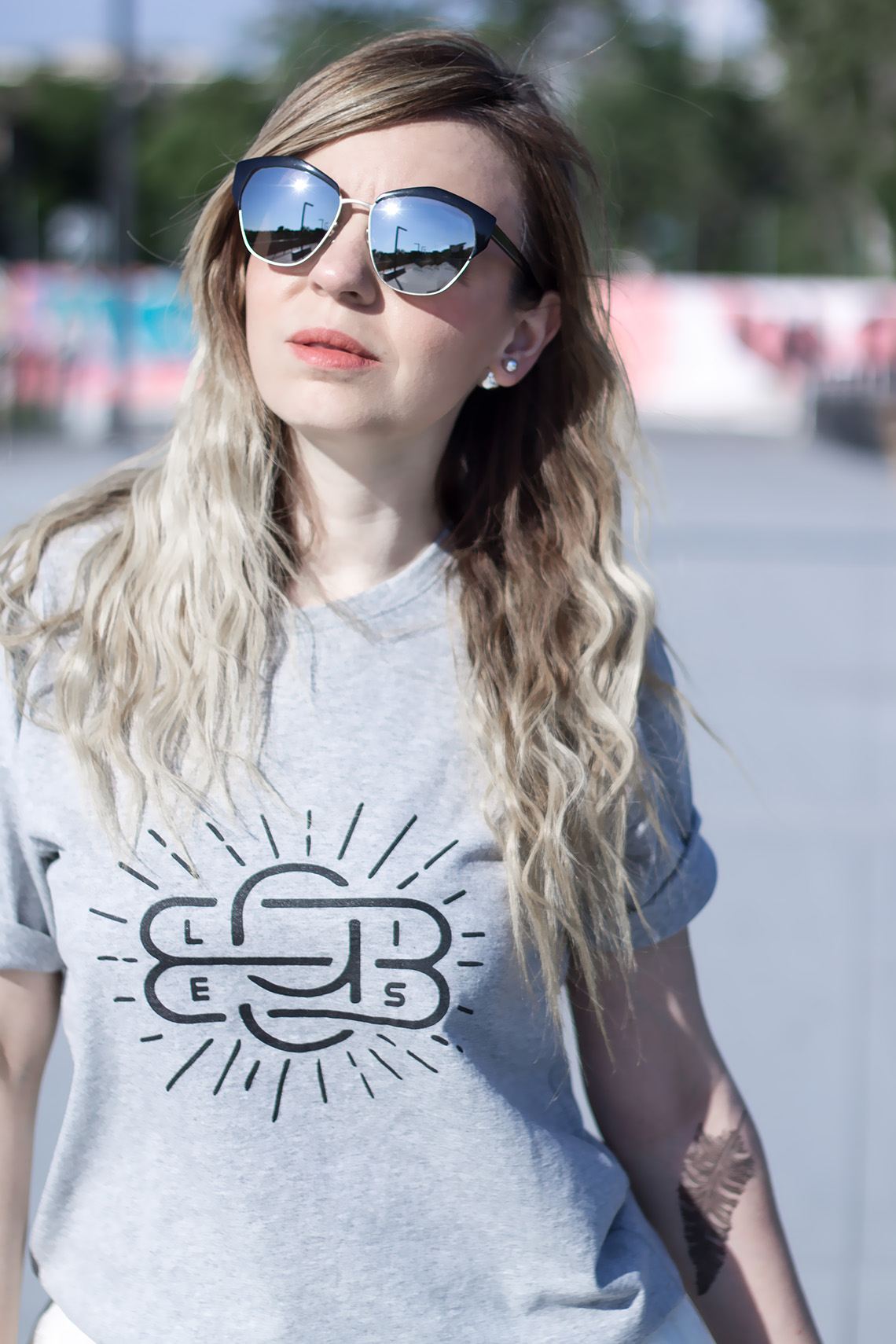 I'M WEARING: T-shirt Eightynine Lies – Skirt Zara – Shoes FitFlop – Sunglasses Zara – Bag Accessorize