Paisley pattern: l'abito foulard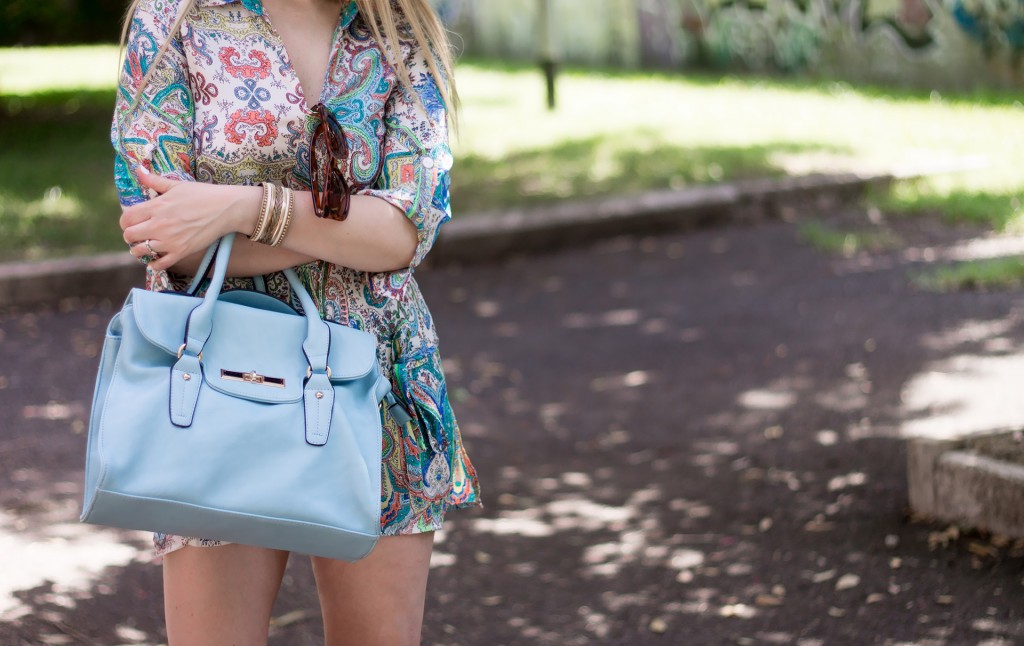 Luglio, contraddistinto già dai primi giorni da una grande afa, parte con un look anti caldo da giorno, che se da un lato risulta fresco e dinamico per la città, dall'altro ci trasporta con la testa alle vacanze che ormai sono sempre più vicine.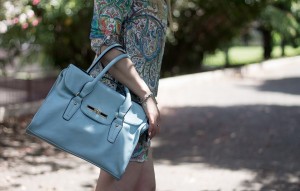 Un'accessorio considerato simbolo di un'eleganza intramontabile si trasforma in un vero e proprio capo d'abbigliamento e si conferma anche per quest'estate un must-have, il foulard, che diventa, attraverso i disegni old style impressi su seta, chiffon e satin, l'abito foulard.
L'abito foulard rientra fra le tendenze moda più amate da noi donne perché dona femminilità, eleganza e "fa estate", inoltre è ricco di colore, brio e fantasia grazie alla stampa che può variare dai motivi paisley a quelli floreali o geometrici, accostando fantasie e cromie differenti in un gioco di tessuti impalpabili e leggeri.
E' proprio la stampa paisley, o stampa con disegno cachemire, protagonista del mio total look firmato Miss Coquines, scelto per combattere la calura dell'estate romana. Il celebre tessuto con fantasia a goccia, che viene da terre lontane come la Persia e l'India, conquista anche l'estate 2016. Insieme alla tendenza anni '70, la celebre fantasia si presenta prepotente e colorata nell'abito mini stile camicia con cinta in vita e spacchi laterali a cui ho abbinato degli splendidi sandali cammello in ecopelle con tacco sottile e un'allegra ed ampia borsa a mano.
Un outfit estremamente femminile e brioso che non passa inosservato… neanche sotto il sole rovente!
July that started with a large muggy makes me create an anti hot day look, which while it is fresh and dynamic for the city, and takes us to the holidays which are now closer and closer . An accessory considered a symbol of timeless elegance is transformed into a real piece of clothing and is also confirmed for this summer a must-have, the foulard, which becomes, through the old style designs imprinted on silk, chiffon and satin, the foulard dress. The foulard dress is among the most popular fashion trends from us women because it gives femininity, elegance and "makes Summer" also it is full of color, verve and imagination thanks to the press, which can vary by paisley motifs to those floral or geometric, matching different patterns and colors in a game of impalpable and light fabrics. It 's just paisley print, or print with paisley, protagonist of my total look signed Miss Coquines, chosen to fight the Roman summer heat. The famous fabric with fancy drip, who comes from distant lands such as Persia and India, is also conquering the summer 2016. Together with the trendy 70's, the famous fantasy looks arrogant and acting within colored mini style shirt with waist belt and side slits that I matched with the beautiful camel faux leather sandals with stiletto heel and a cheerful and wide hand bag. An outfit extremely feminine and spirited that does not go unnoticed … not even in the hot sun!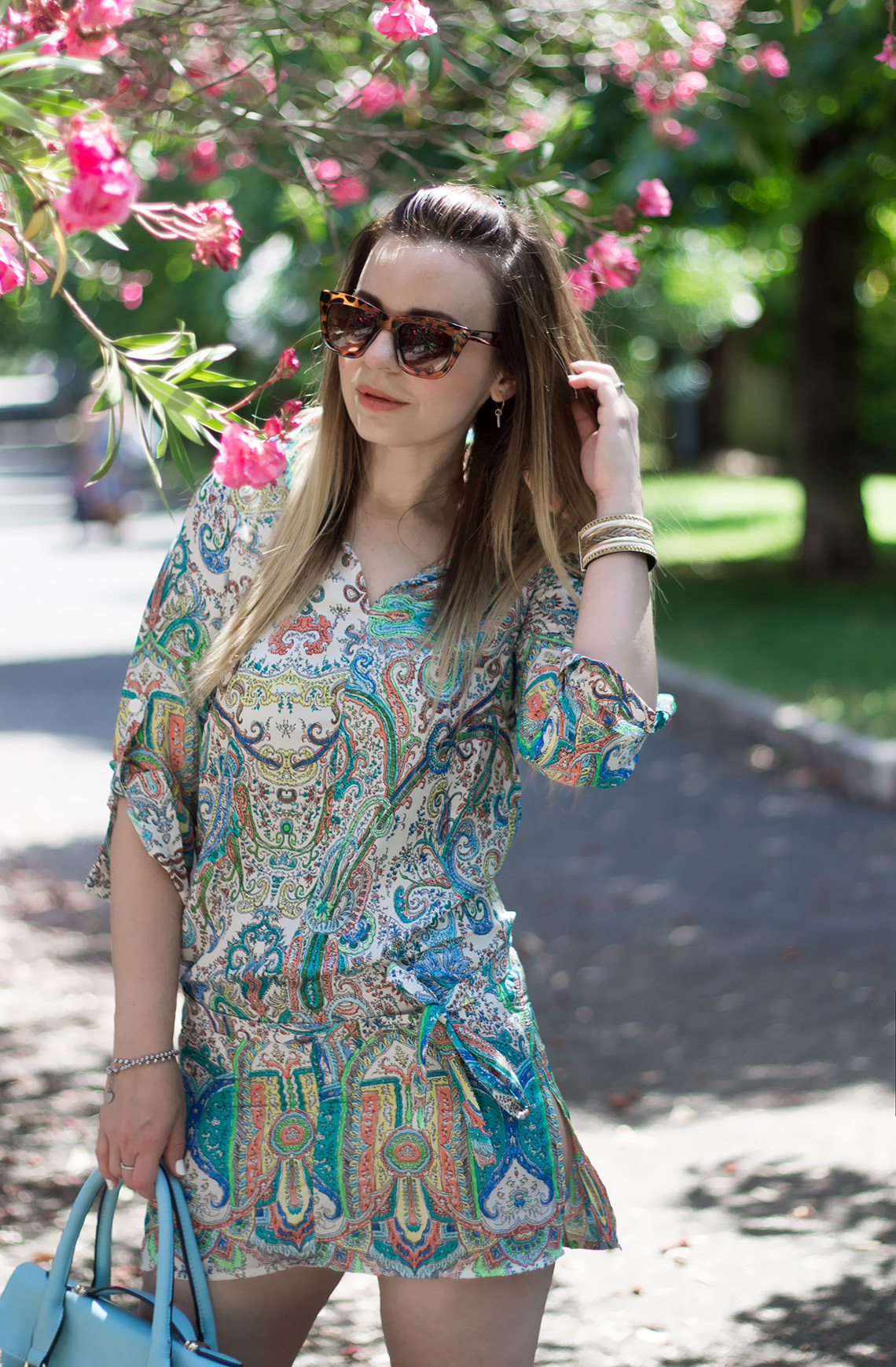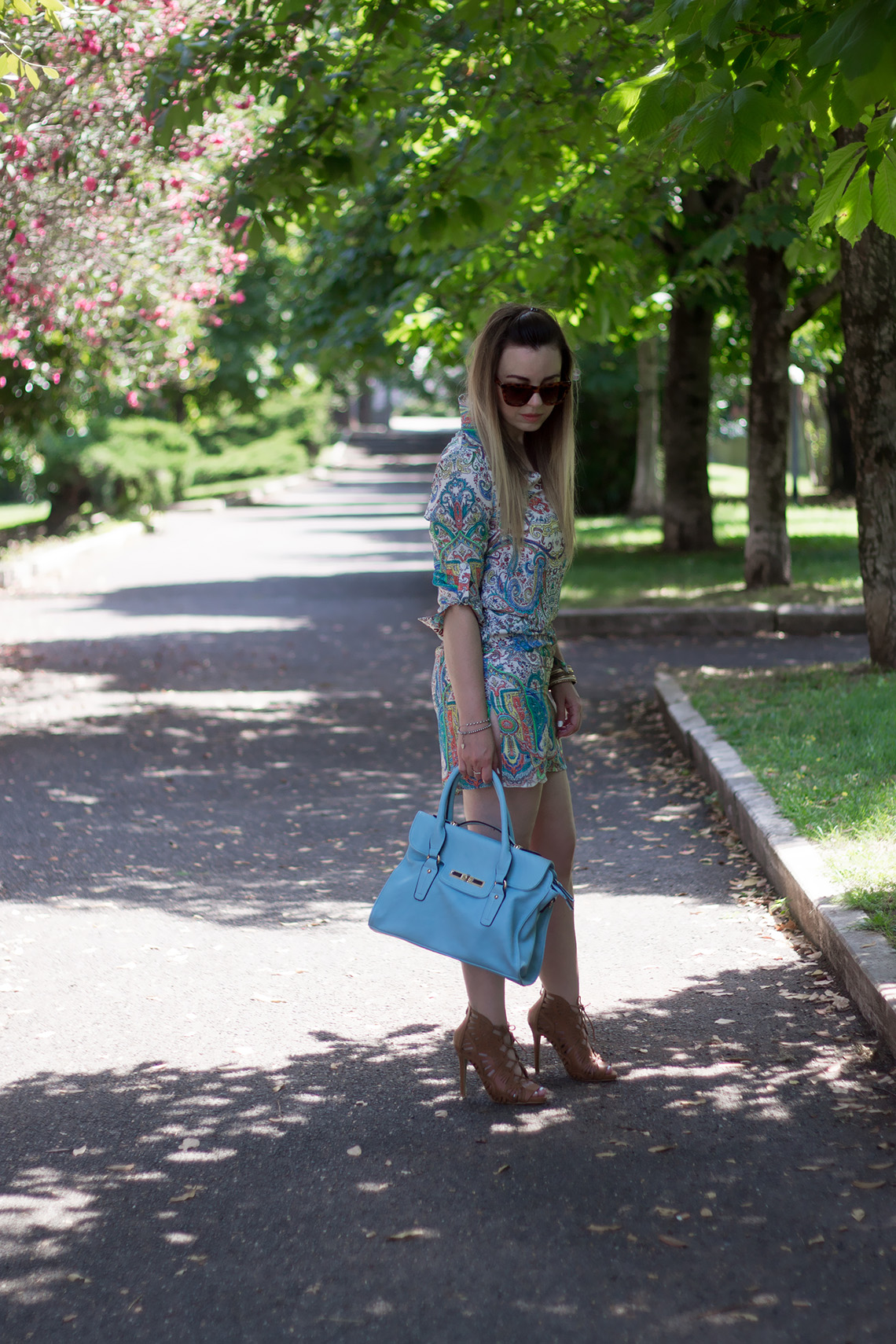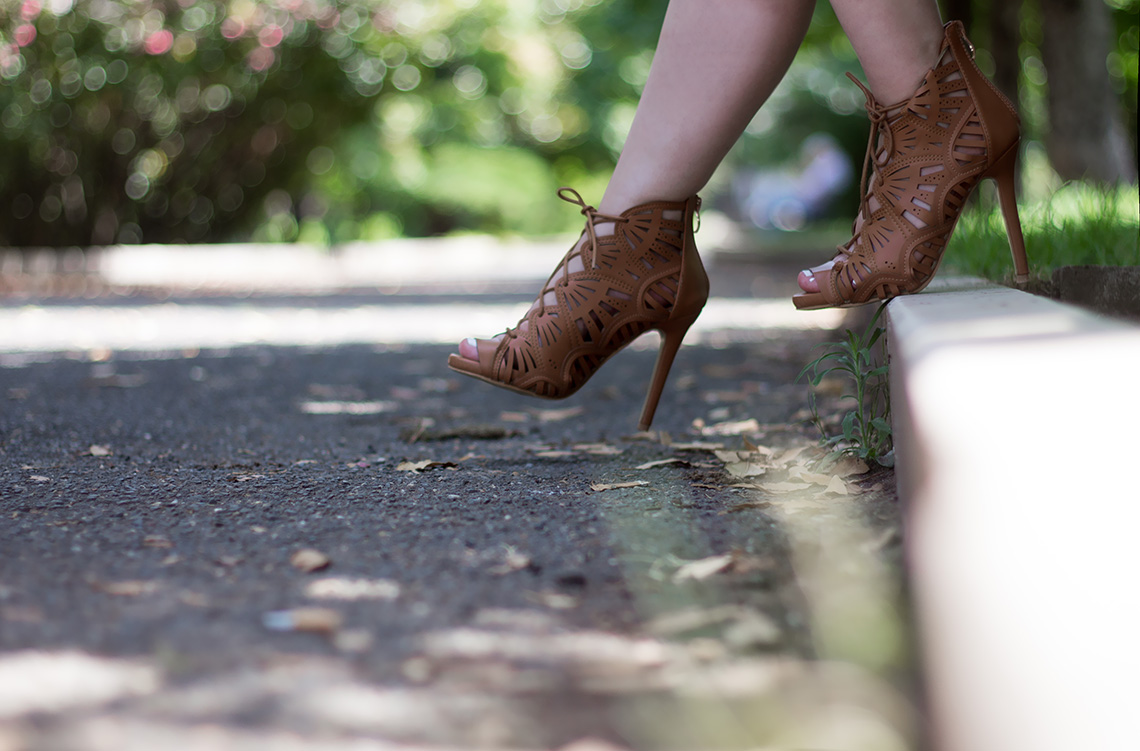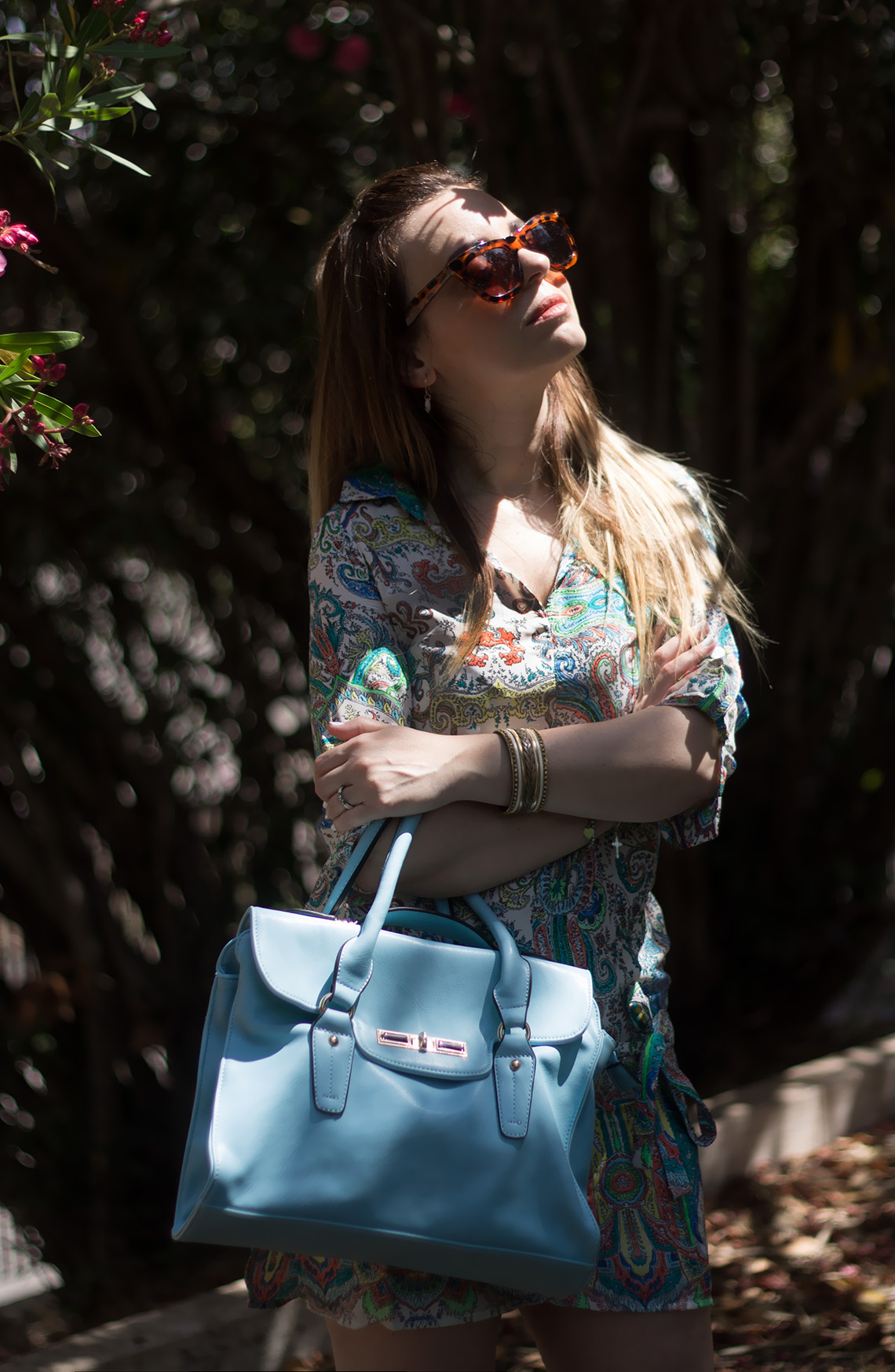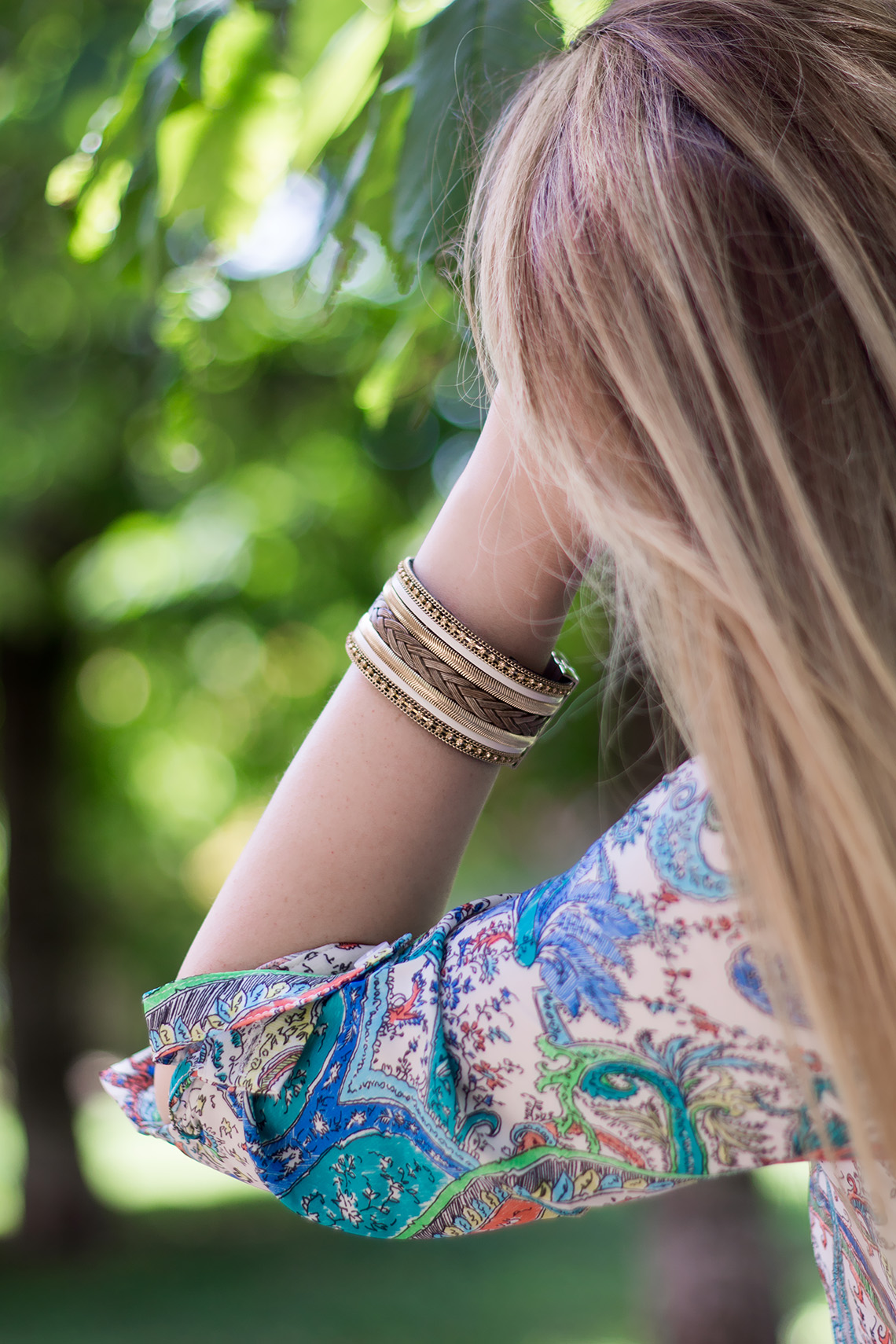 I'M WEARING: Total look Miss Coquines – Bracelet Bijou Brigitte