Greek mood: Abito lungo floreale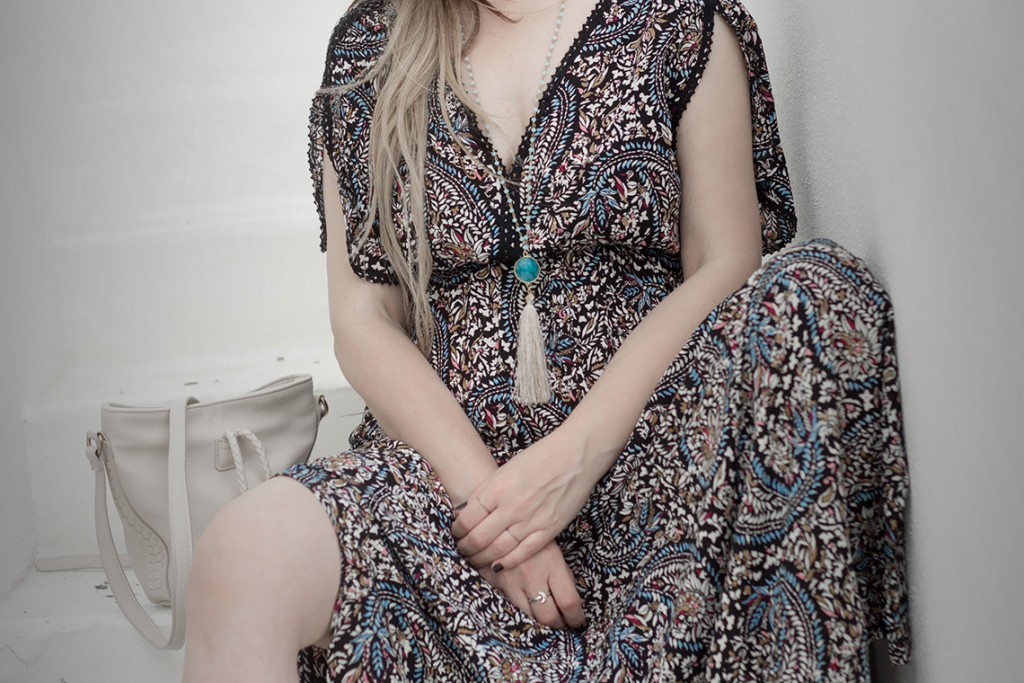 Ancora un long dress per questo nuovo look che preannuncia l'avvicinarsi delle (meritate) vacanze. Un abito lungo floreale con spacchi laterali dall'allure bucolico che sa rendergli stile e il giusto fascino.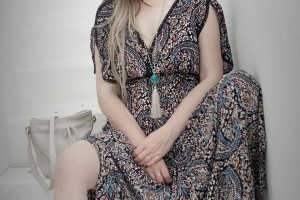 L'abito lungo con spacchi laterali è adatto a qualsiasi tipologia di fisico, dal quello più snello a quello curvy, e anche il fattore altezza non crea problemi. Si può infatti giocare con le scarpe per rendere il maxi dress floreale perfetto anche per le più piccoline che, con un paio di zeppe magari in corda e una cintura in vita, potranno slanciare la figura oppure, in alternativa, scegliere dei sandali rasoterra alla schiava, altro trend di questa estate 2016.
Completa il look uno splendido rosario Made in Greek che per colori e gusto sembra trasportarci subito a Santorini o Mykonos, colmo di azzurri profondi e candidi bianchi.
Che meta avete scelto per queste vacanze? Se la destinazione è al caldo un look estivo e fresco come questo direi che fa proprio al caso vostro!!
Still a long dress for this new look that heralds the approach of (deserved) holiday. A long floral dress with slits side with bucolic allure that gives it style and the right charm. The long dress with side slits is suitable for any type of body, from the more slender to the curvy one, and also the height factor is not a problem. You can indeed play with the shoes to make the maxi floral dress perfect for even the most tiny, with maybe a couple of wedges in rope and a belt at the waist that can slim the figure, or choose the flat sandals slave style, another trend of this summer 2016. I complete the look with a beautiful rosary made in Greek that with its color and taste seems to transport us now to Santorini or Mykonos, made of deep blue and white candid. Which place you have chosen for these holidays? If the destination is warm a summer look like this one I would say that is just for you !!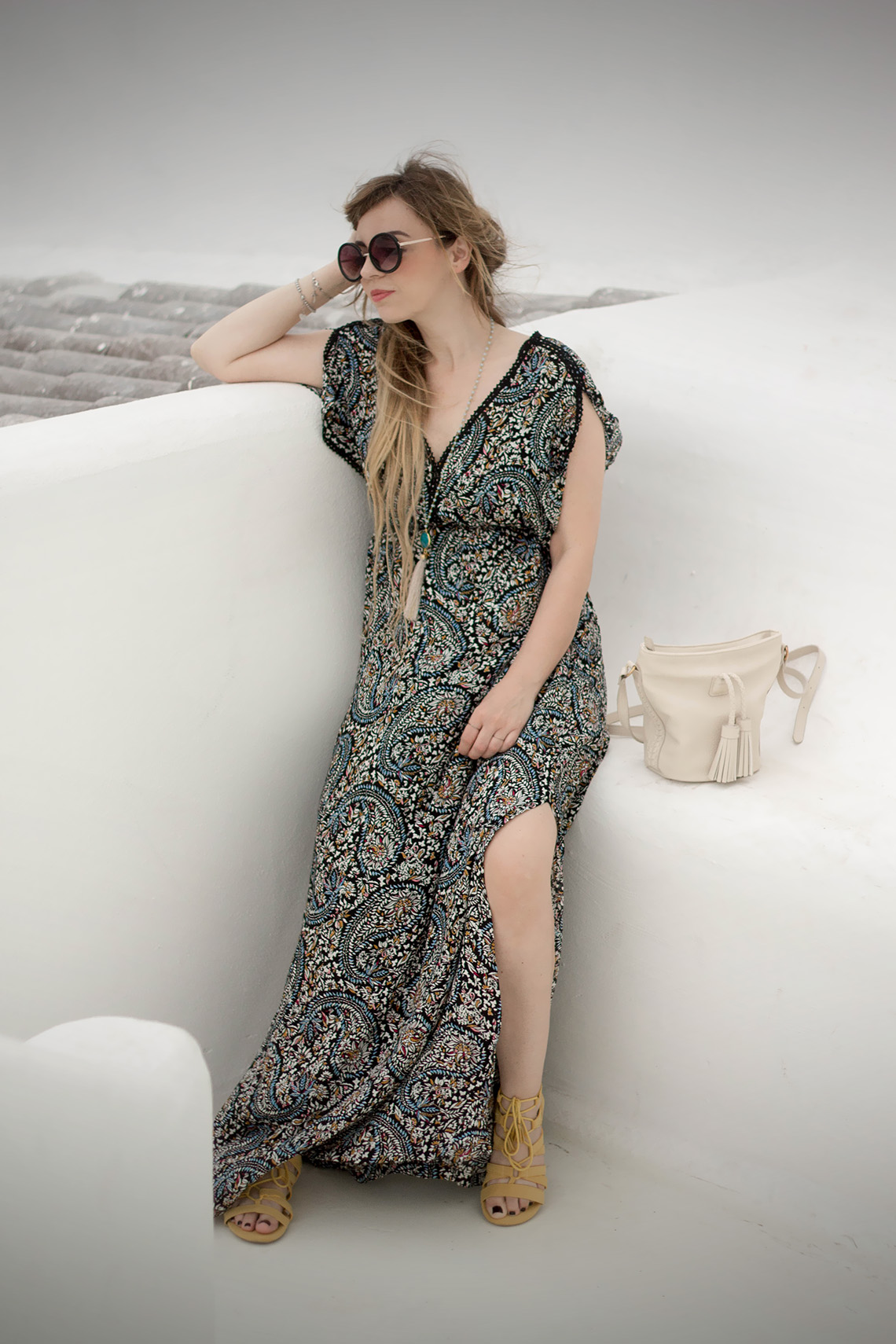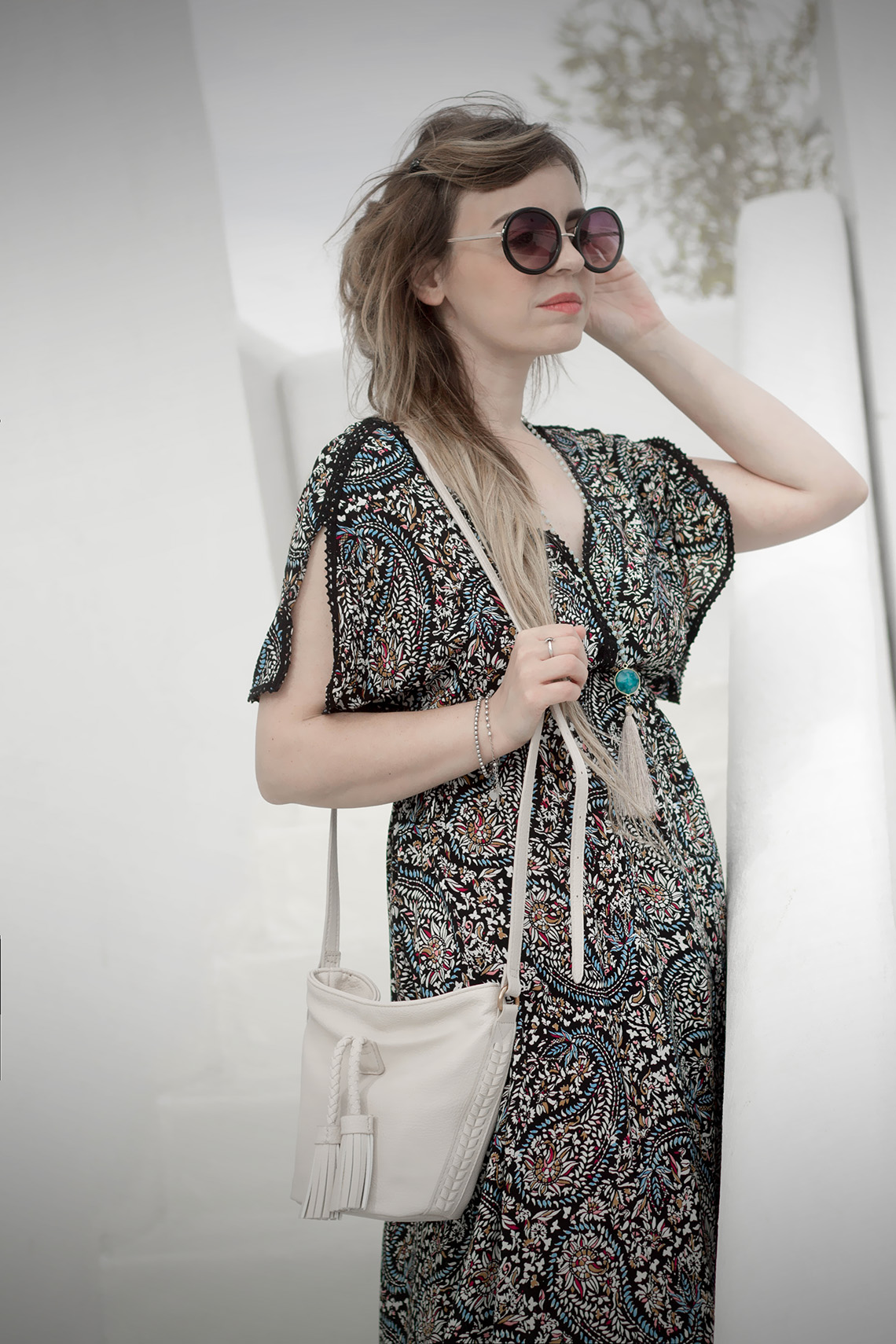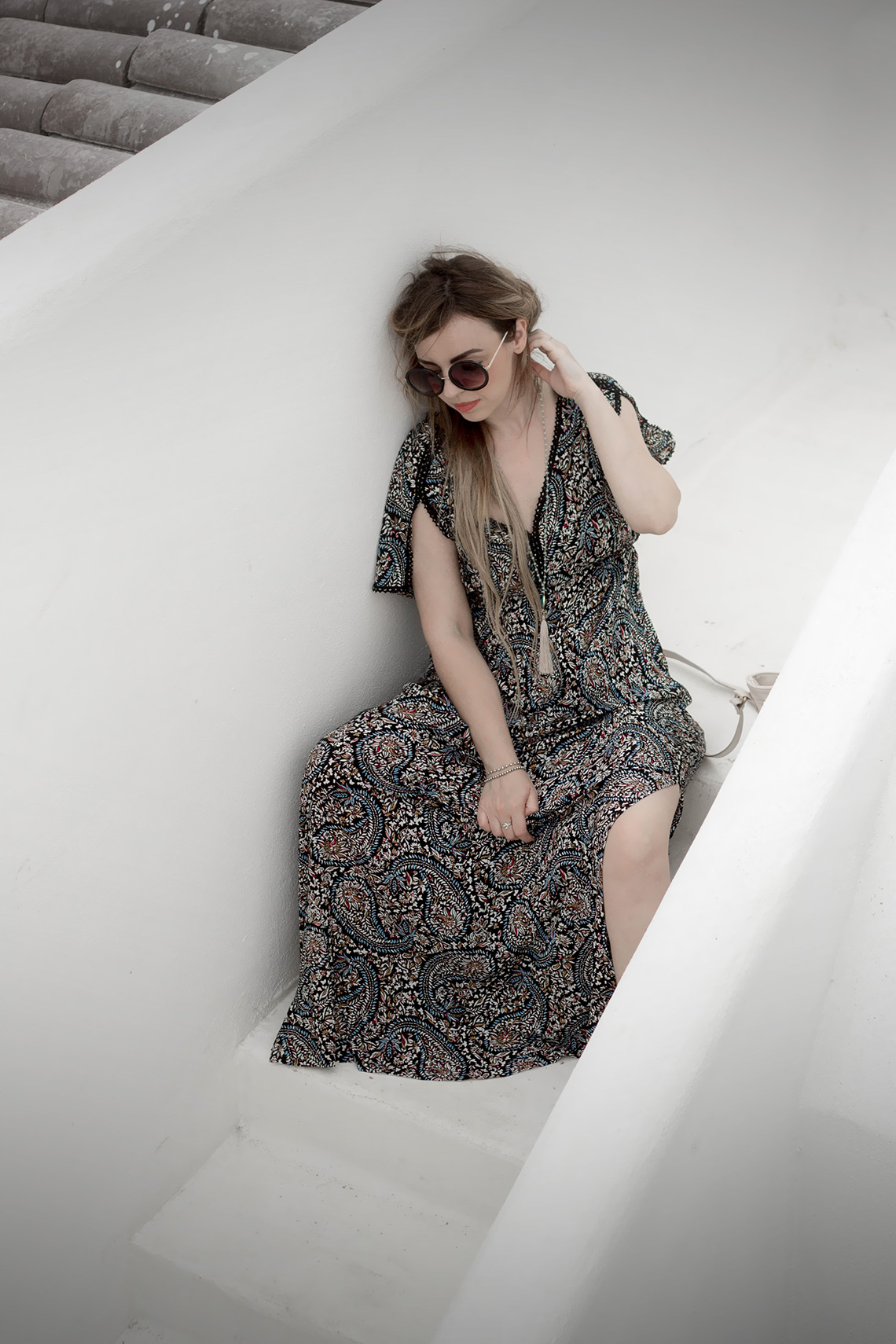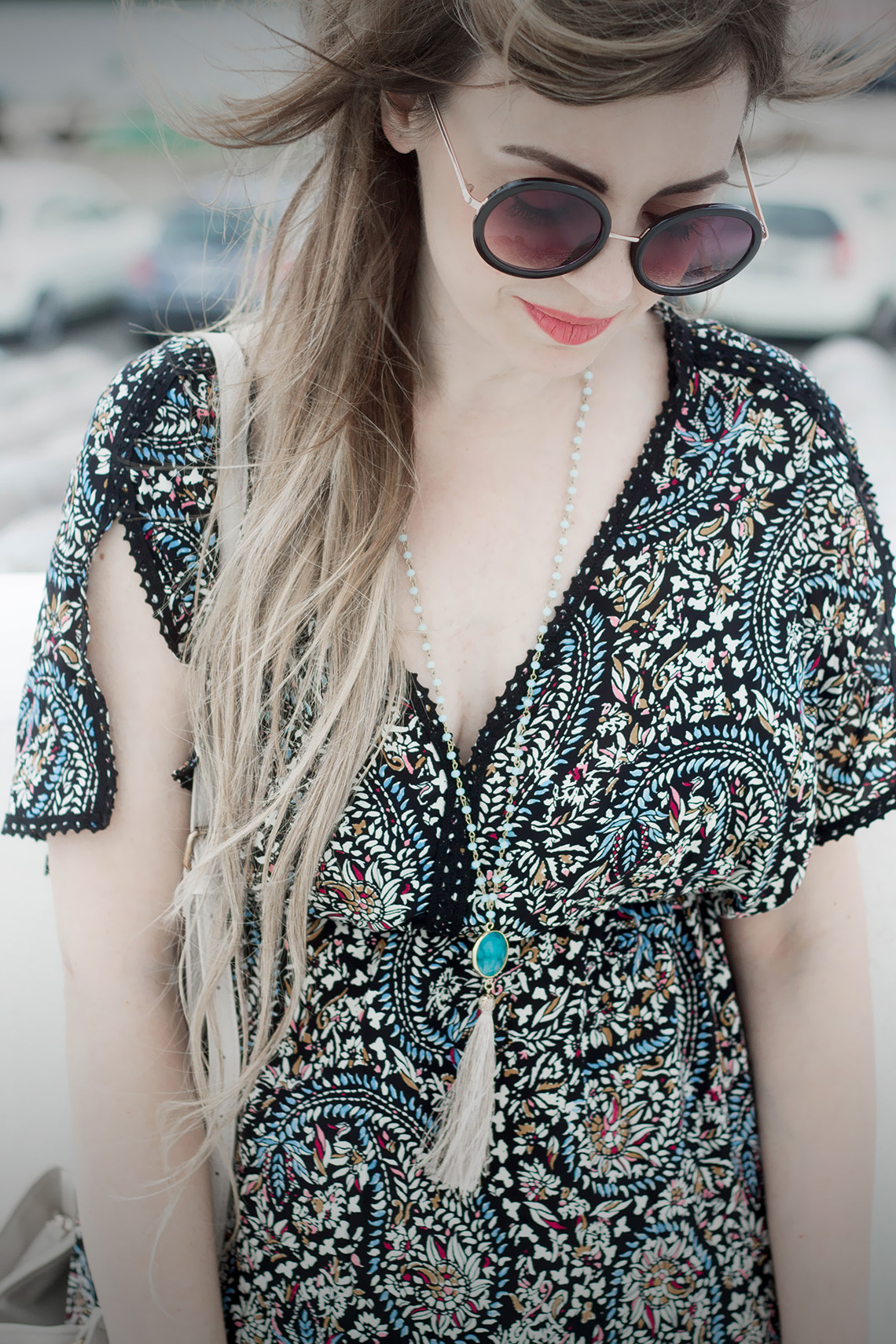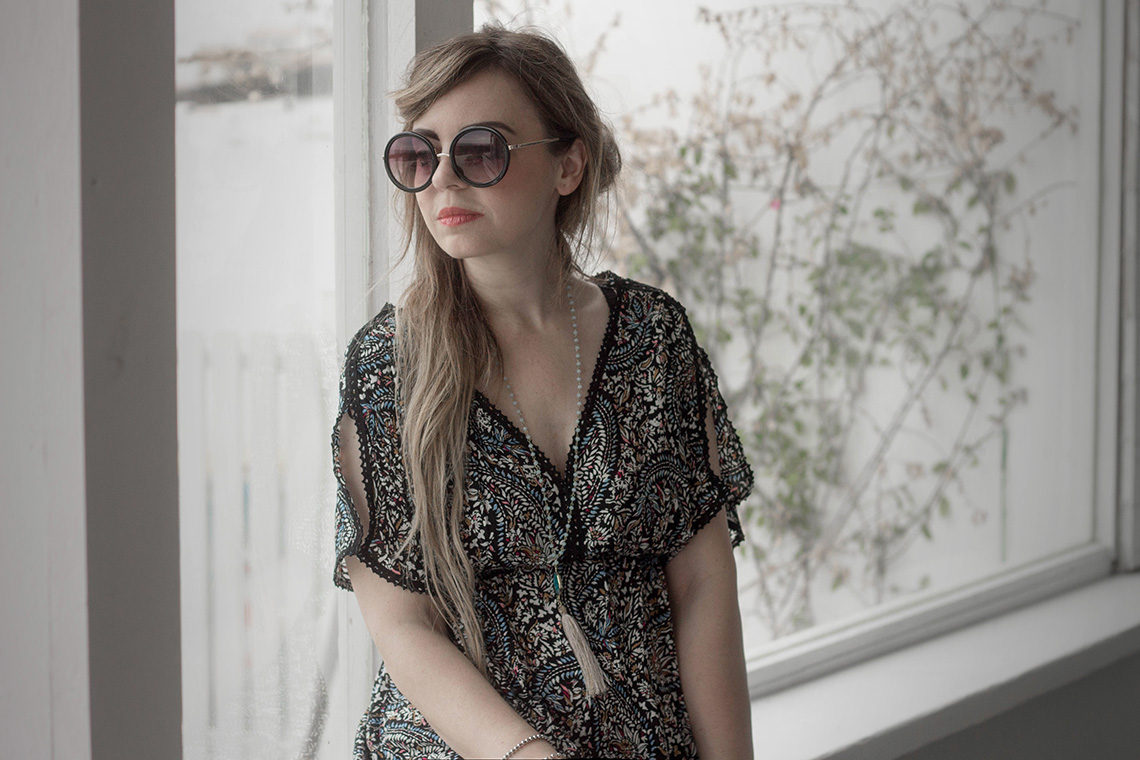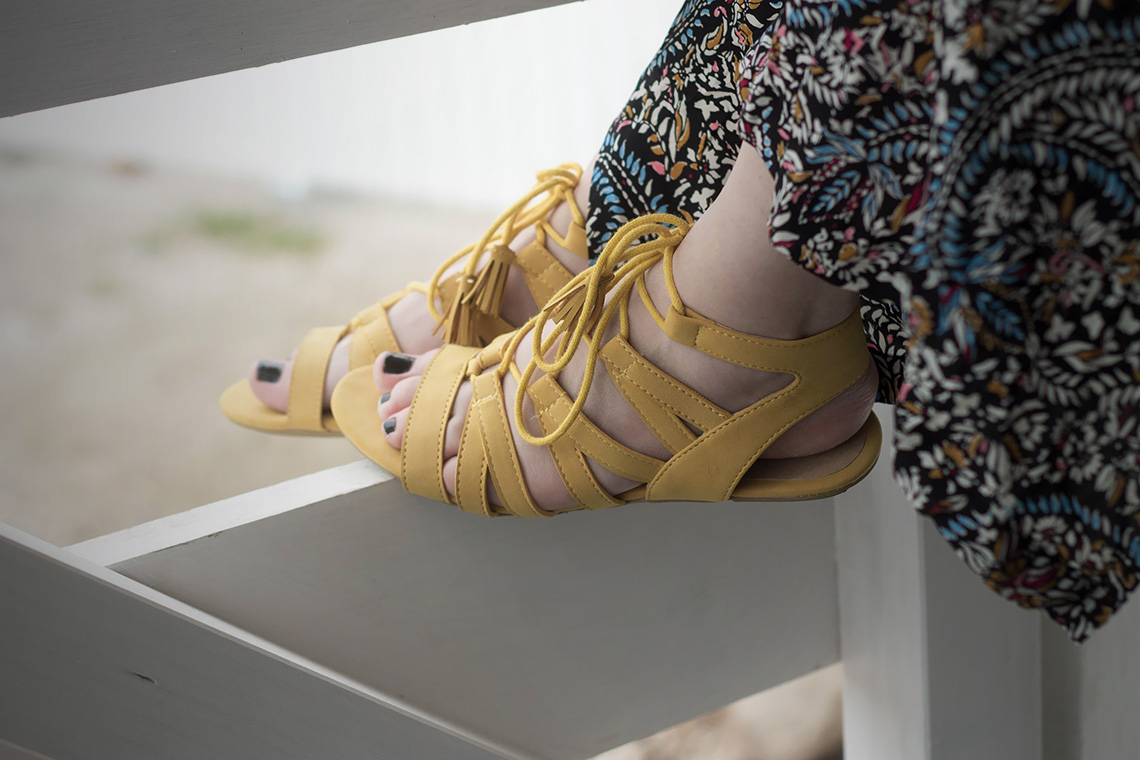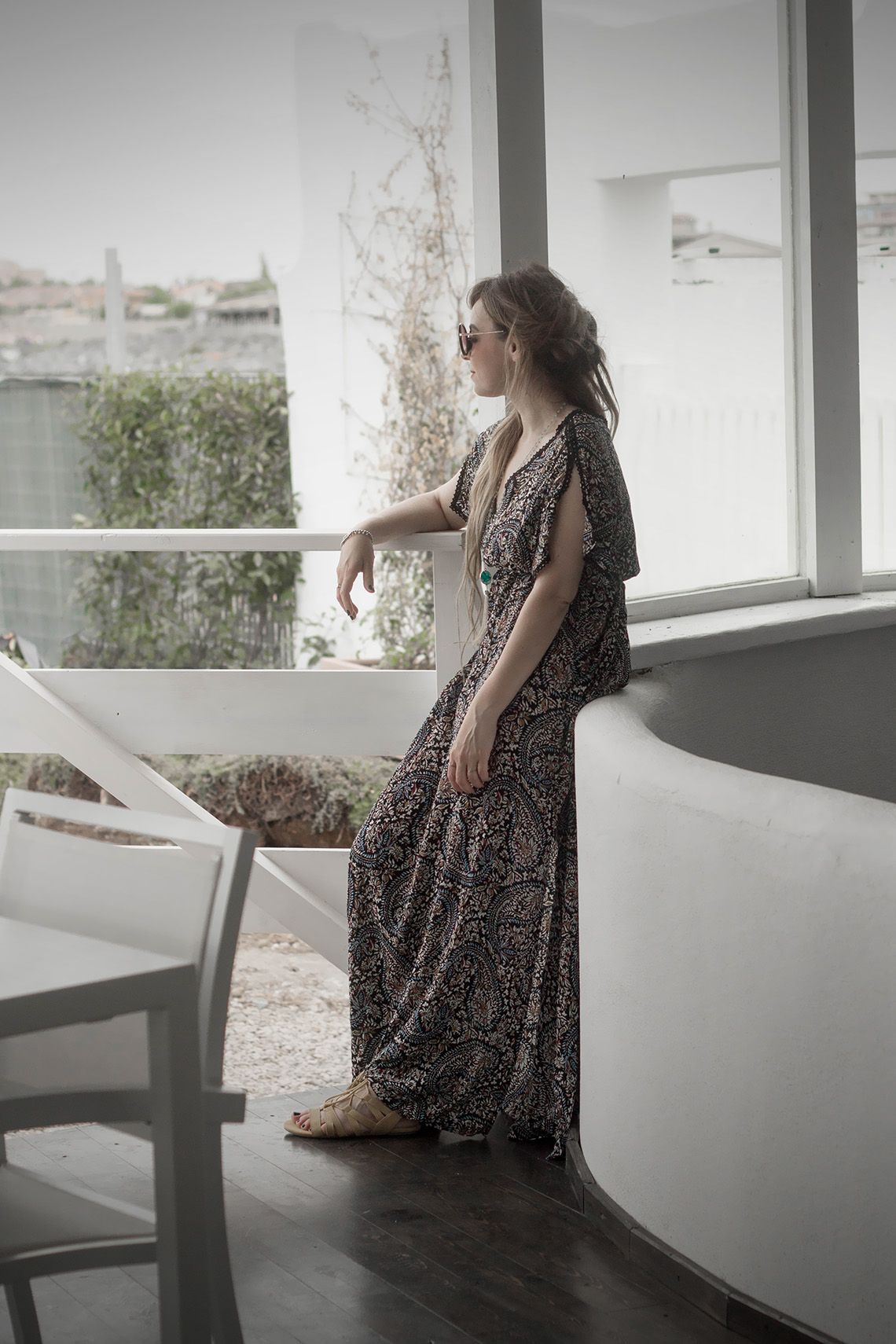 I'M WEARING: Dress Oysho – Necklace Younique – Shoes Kiabi – Mini Bag Accessorize
Grazie a Al Molo, storico ristorante Bastianelli, Fiumicino, Roma