Off the shoulder trend: top con spalle scoperte e gonna lunga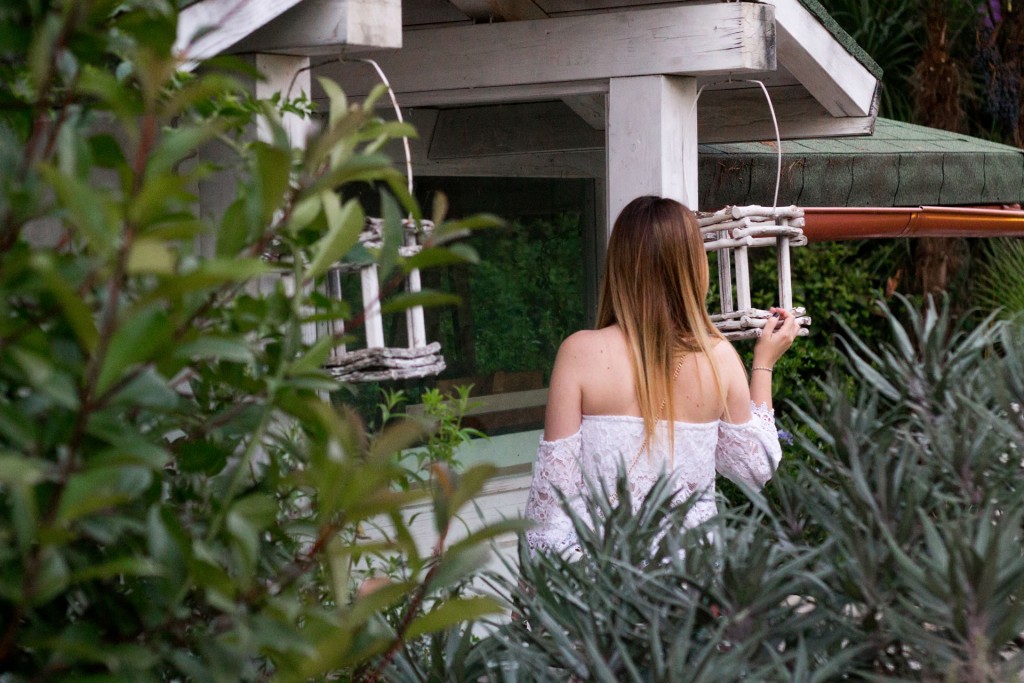 Ricordate quando ad inizio primavera vi avevo parlato di una delle tendenze che da lì a poco si sarebbe rivelata la più hot di questa estate 2016 (VEDI POST QUI!)? Bene, non sbagliavo accennando al fatto che il trend off the shoulder ha davvero spopolato ovunque. La mania di indossare top con spalle scoperte, ma anche abiti lunghi e corti ha contagiato tutte ed anch'io ho scelto di indossare un capo che metta in evidenza collo, spalle e braccia per un'aperitivo estivo.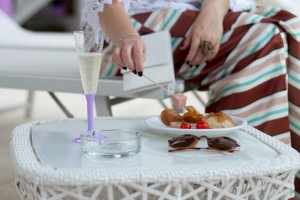 Scoprirsi con discrezione, ecco il segreto per un look che metta in mostra le spalle attraverso piccoli tagli mirati o ampie scollature. Al calar del sole, per un'aperitivo a bordo piscina che preannuncia una serata all'insegna del divertimento ho scelto un top con spalle scoperte in pizzo macramè, leggermente crop, essenziale e perfetto da abbinare alla maxi gonna a ruota dalla allegra stampa estiva millerighe che da movimento all'intero outfit rendendolo dinamico ed elegante. Sandali con comodo tacco quadrato, dalla texture effetto legno e fasce avvolgenti e una "mini" mini bag bianca per contenere il giusto indispensabile completano il look vacanziero da seras easy chic.
Come vestirsi per un aperitivo estivo di sera non sarà più un problema abbinando due must come questi, top con spalle scoperte e gonna lunga alle caviglie per vivere momenti di pura gioia e spensieratezza!
Remember when I told you at the beginning of spring that one of the trends would soon be the most hot for this summer 2016 (SEE POST HERE!)? Well, I was not wrong pointing to the fact that the off-the-shoulder trend has really depopulated everywhere. The craze of wearing tops with bare shoulders, but also long and short dresses has infected everybody and I have also chosen to wear a garment that highlights the neck, shoulders and arms for an aperitif summer. Uncovering discreetly, here is the secret for a look that puts on display the shoulders through small cuts targeted or plunging necklines. At the going down of the sun, for a drink by the pool I chose a top with bare shoulders in macramé lace, lightly crop, essential and perfect to match the Maxi Skirt by cheerful striped print that moving the entire outfit making it dynamic and elegant. Sandals with comfortable square heel, with a wood texture  effect and wraparound fascias and a "mini" mini white bag to hold complete the holiday easy chic look. How to dress for a summer aperitif in the evening will not be a problem combining two must as these, top with bare shoulders and long skirt to the ankles to experience moments of pure joy and happiness!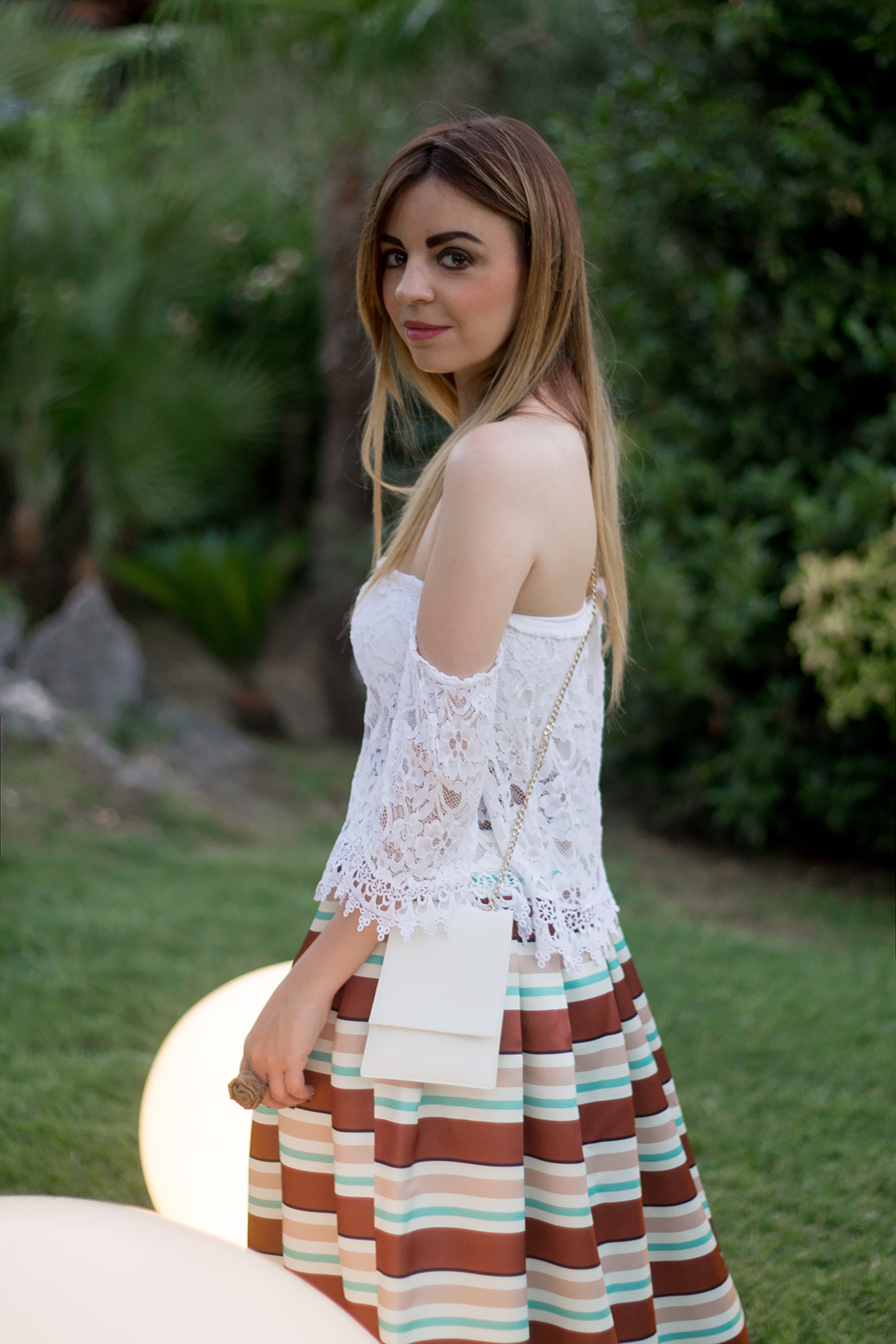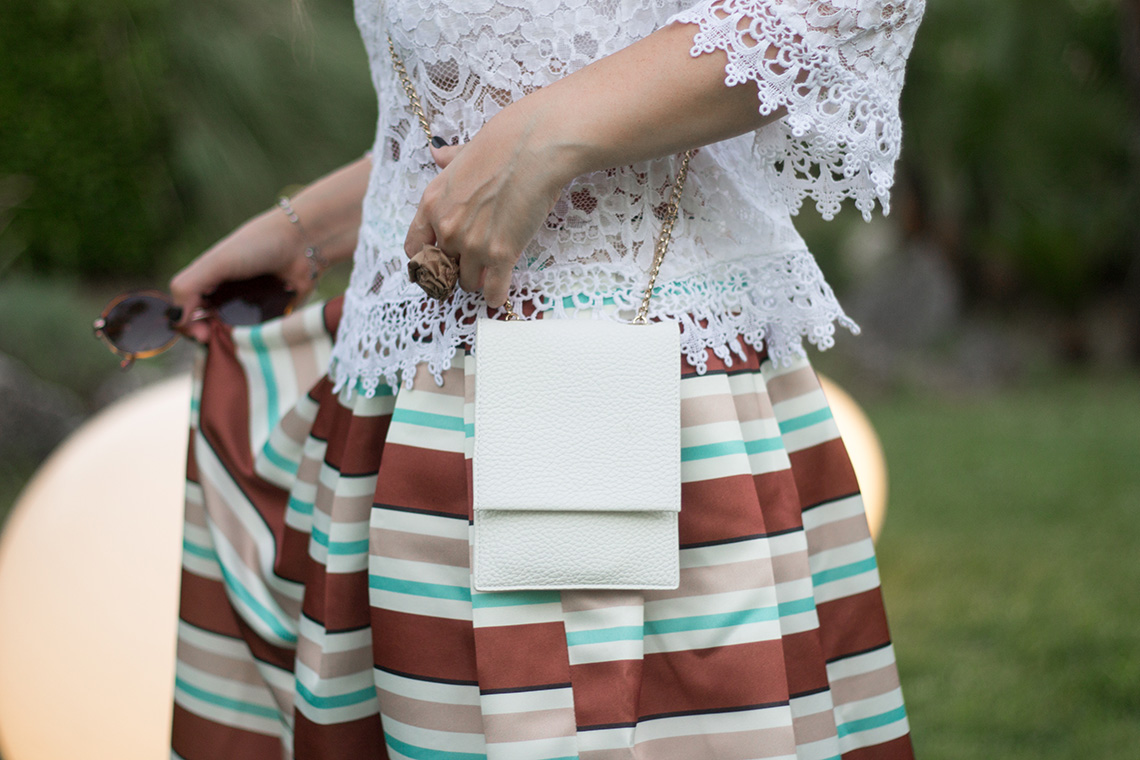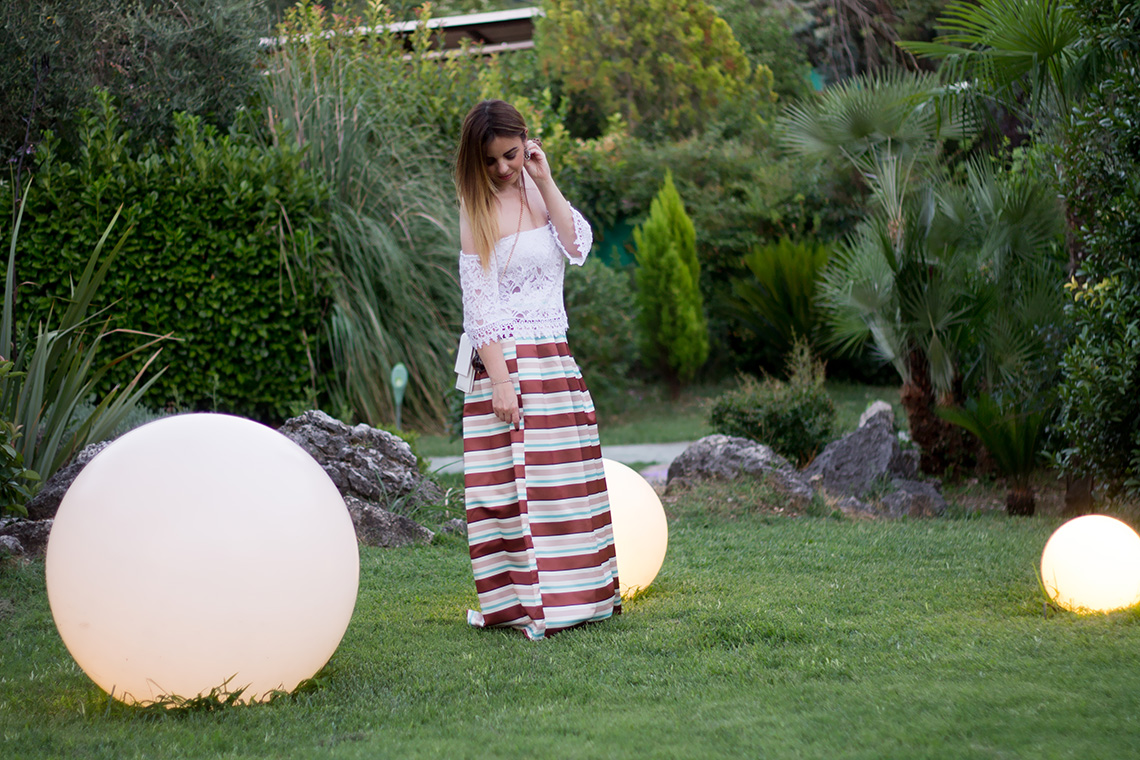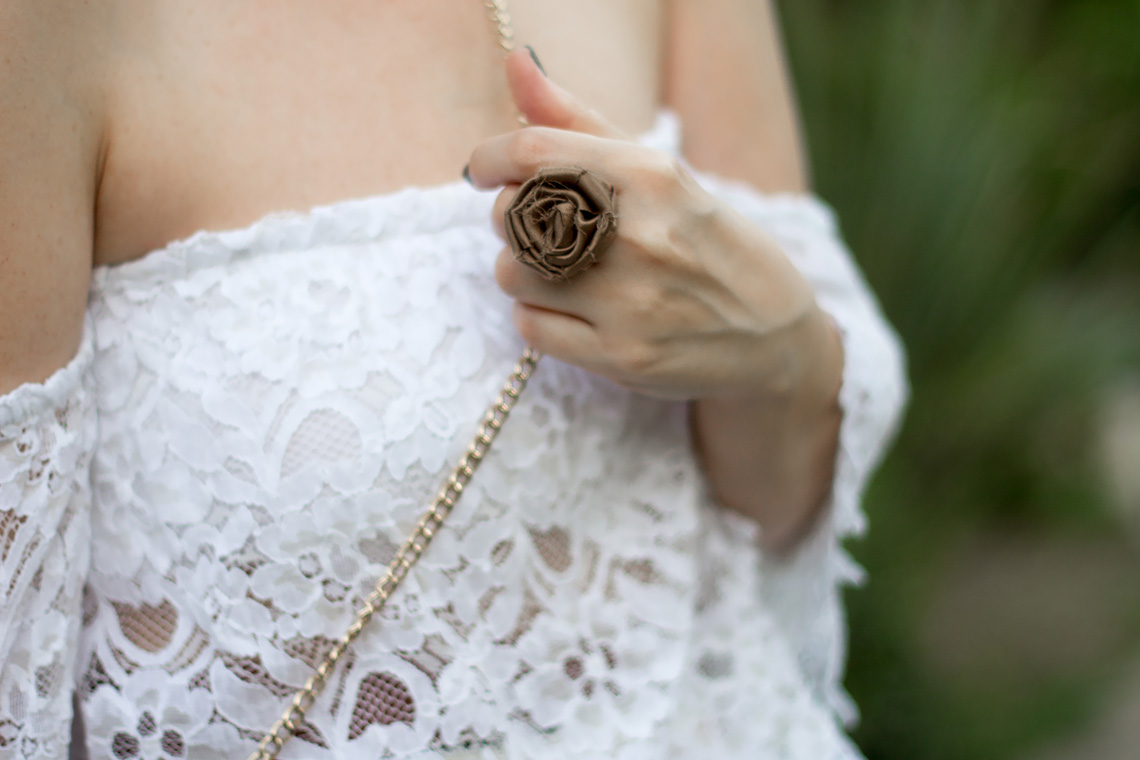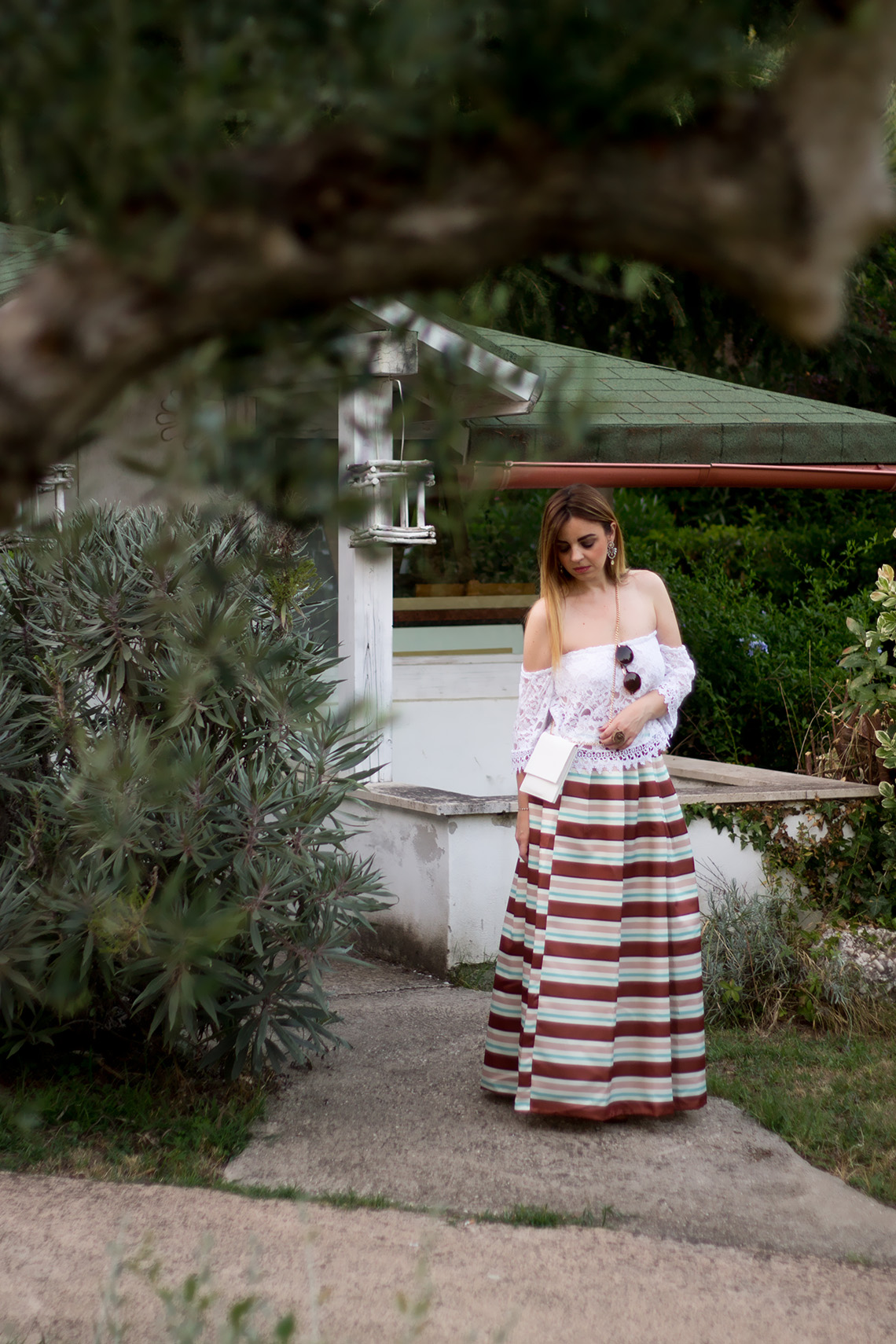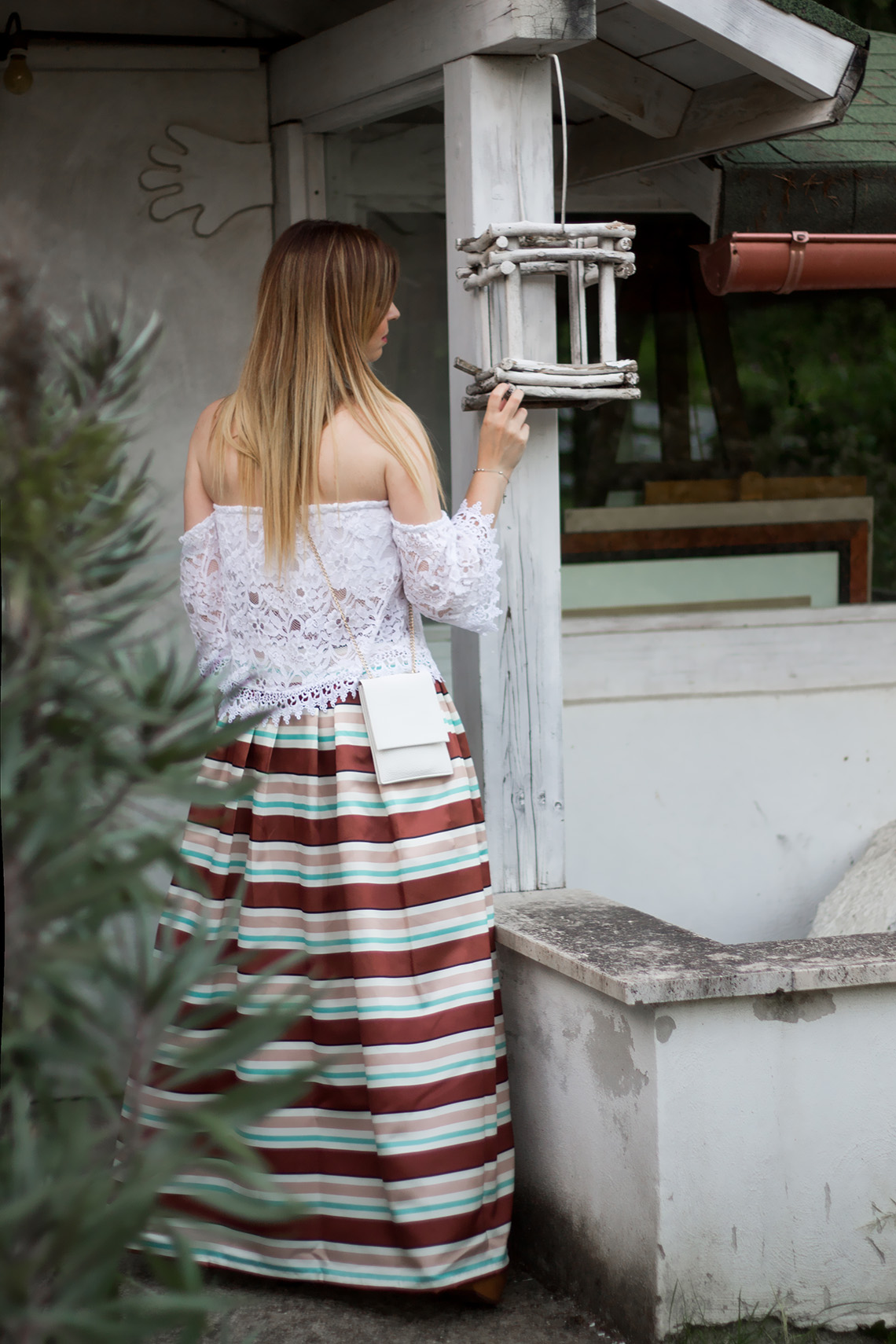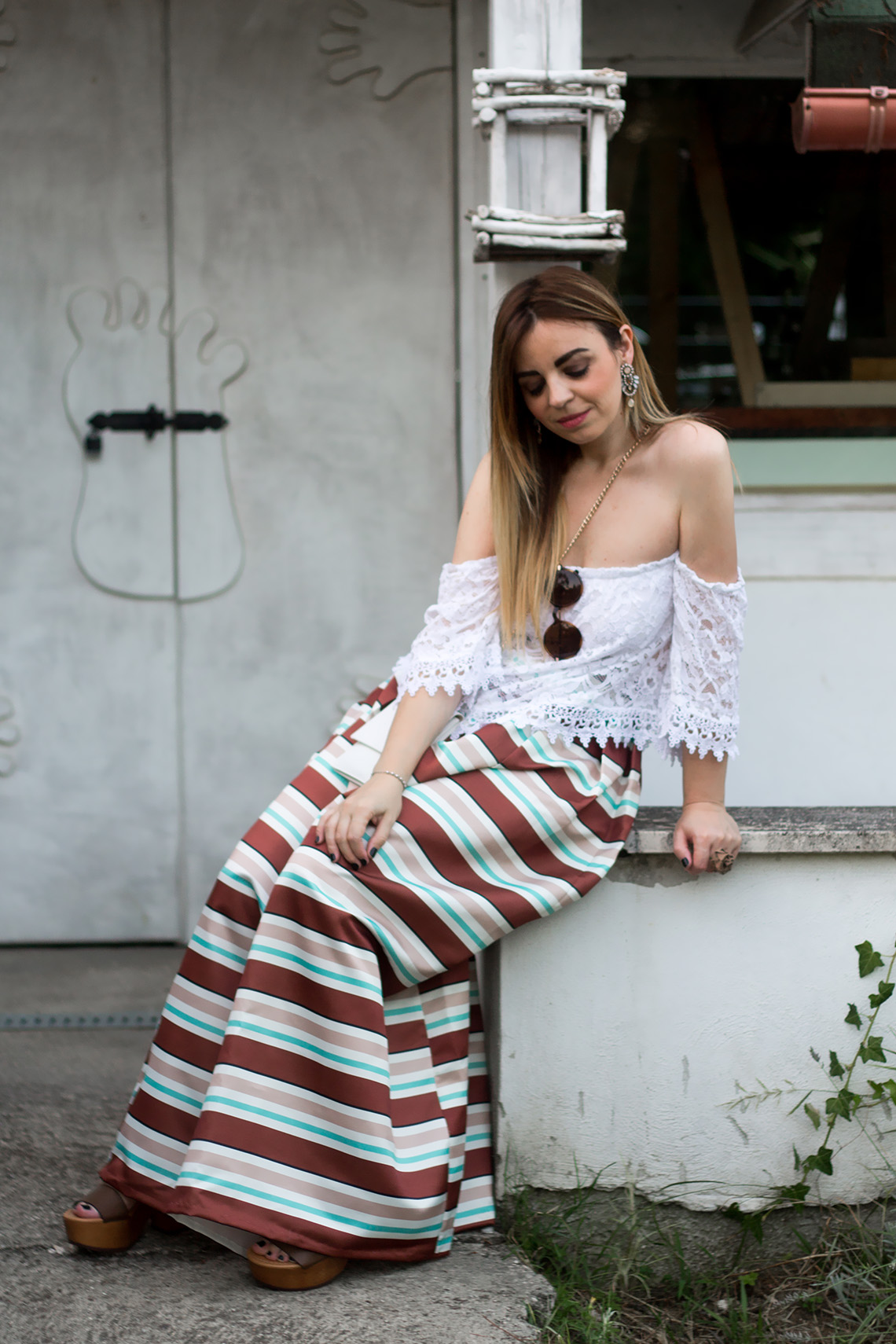 I'M WEARING: Total Look Giorgia&Johns – Ring Graziosi Anelli
Grazie a Ille-Roif Resort &Spa