Parka and vichy dress: come indossare un abito a quadretti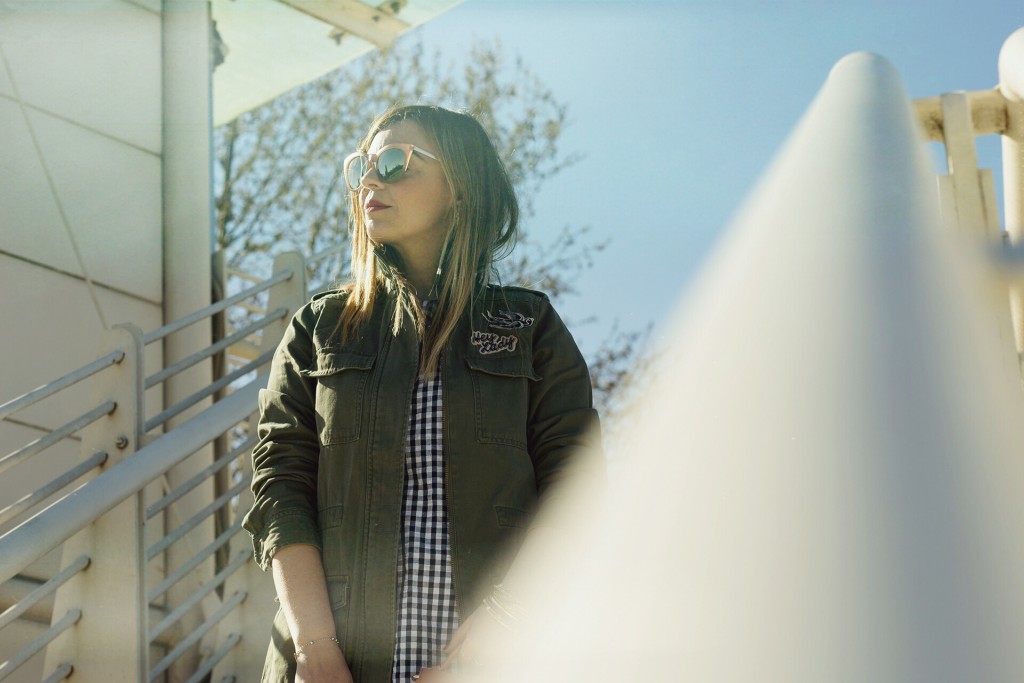 Qualche settimana fa vi raccontavo QUI! sul blog della tendenza vichy per la primavera estate 2017 ed appena ho visto spuntare il sole che piace a me, quello caldo e non afoso, ne ho approfittato per indossare l'abito a quadretti che mi ha stregato al primo sguardo!
Tra le cose che ricordano l'estate, le belle giornate, una gita fuori porta e la vita all'aria aperta ci sono sicuramente le stampe vichy, con poco si può essere in ordine e alla moda quando il protagonista dell'intero look è un abito a quadretti che ricorda le tovagliette vintage della nonna o il migliore outfit dell'iconica Brigitte Bardot. Che siano rossi, rosa, blu o neri non importa, i quadretti donano subito freschezza, allegria, spensieratezza, solarità e voglia di evasione, inoltre stanno bene davvero a tutte e sono perfetti a tutte le età; un vero e proprio passe-partout per un outfit (non troppo!) romantico adatto per una passeggiata, ma anche per l'ufficio o un'appuntamento con le amiche.
Durante la mia ultima visita allo store Kiabi di Roma mi sono divertita con uno sfrenato shopping primaverile e, tra le tante cose, ho scelto un parka leggero, che di sicuro mi accompagnerà per tutta l'estate specie durante le serate più fresche, da abbinare all'abito a quadretti effetto baby doll di cui mi sono innamorata subito, mentre era ancora appeso alla gruccia del negozio! Tacco quadrato e comfort assicurato con i sandali in pelle scamosciata, sono ideali se avete intenzione di camminare tanto ma di non rinunciare a qualche centimetro in più e per finire la mini bag con pompon ed anello dorato in evidenza, una vera chicca per la stagione calda, che, vi anticipo, sarà il premio del prossimo contest sul mio profilo Instagram @melaniamigliozzi …vi consiglio di non lasciarvela sfuggire!!
Come ogni mese vi ricordo di non perdere il mio fedele appuntamento da Kiabi, per scoprire tutte le tendenze e le ultime novità, per farlo basta seguire il profilo Instagram e Facebook Kiabi Italia, solo in questo modo sarete aggiornate e potrete essere protagoniste assolute durante le mie dirette live dallo store di Roma!
SCOPRI QUI! cosa vuol dire Bralette e come si indossa!!
A few weeks ago I told you about the Vichy trend for spring summer 2017 and as soon as I saw the sun that appeals to me, the one warm but not sultry, I took the opportunity to wear the checkered dress that has bewitched me at first sight! Among the things that remind us of the summer: nice weather, a trip out of town and the great outdoors there are definitely the vichy prints, that with little things can be neat and stylish when the protagonist is a whole look checkered dress that recalls the vintage placemats of our grandmother or the best outfits of the iconic Brigitte Bardot. Whether they are red, pink, blue or black no matter, the squares immediately give freshness, happyness, carefree, sunny disposition and desire to escape, they are also very good at all and are perfect for all ages; a true master key for an outfit (not too much!) romantic suitable for a walk, but also for the office or an appointment with your friends. During my last visit to the store Kiabi of Rome I had fun with unbridled shopping and, among the other things, I chose a light parka, which for sure will accompany me throughout the summer, especially during the cooler evenings, to match baby doll dress with checkered effect of which I fell in love immediately while he was still hanging on the hanger of the store! Squared heels and comfort assured with leather sandals, are ideal if you plan to walk a lot but you don't want to give up a few more inches and finally the mini bags with pompoms, a treat for the hot season which, I anticipate, will be the next contest prize in My profile Instagram @melaniamigliozzi … I advise you, do not let it go !! As every month we remember yu to not to forget my faithful appointment at Kiabi store, to discover all the trends and the latest news, to do so just follow the Instagram profile and Facebook Kiabi Italia, only in this way you will be updated and you will be absolute protagonists during my direct live from the store in Rome!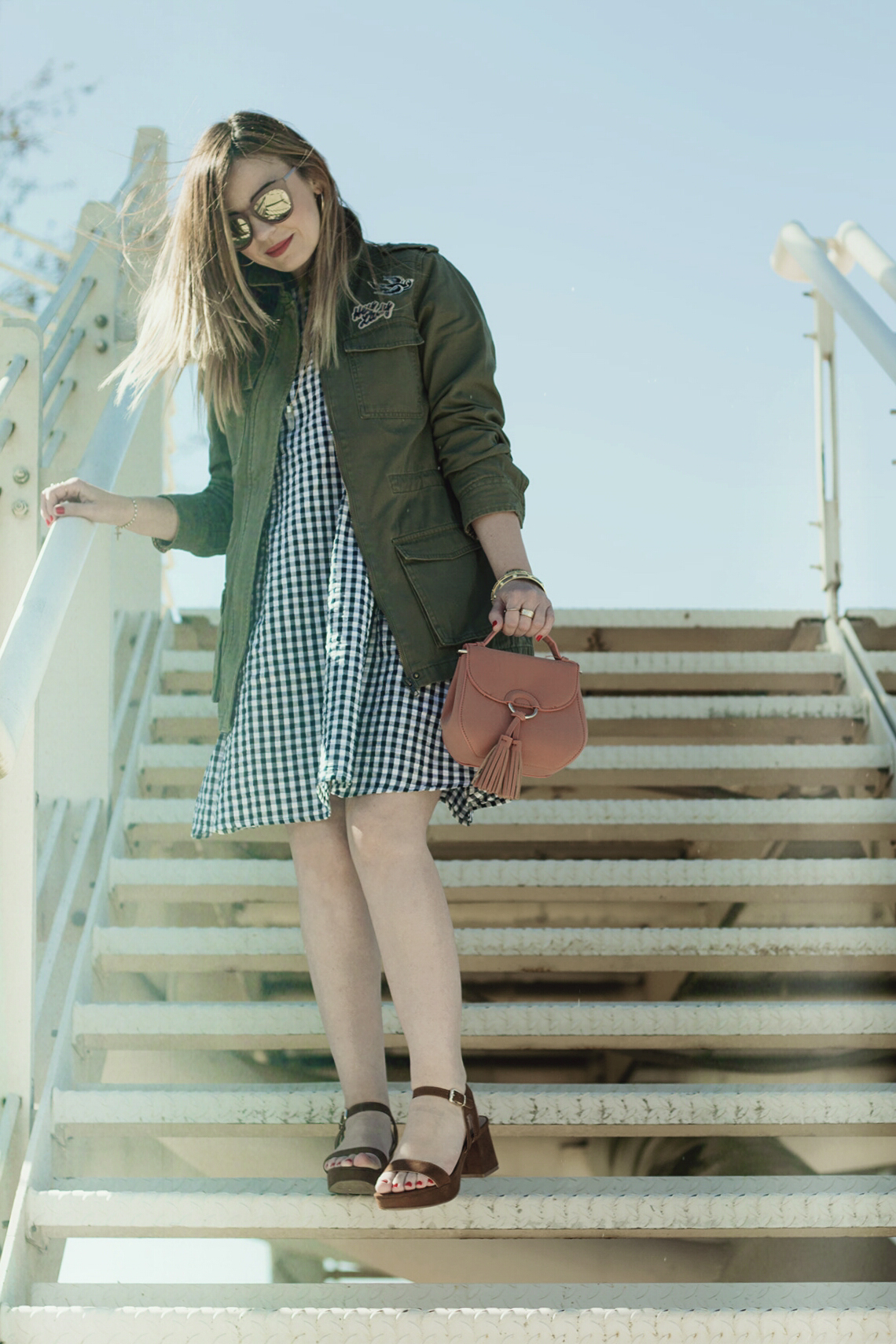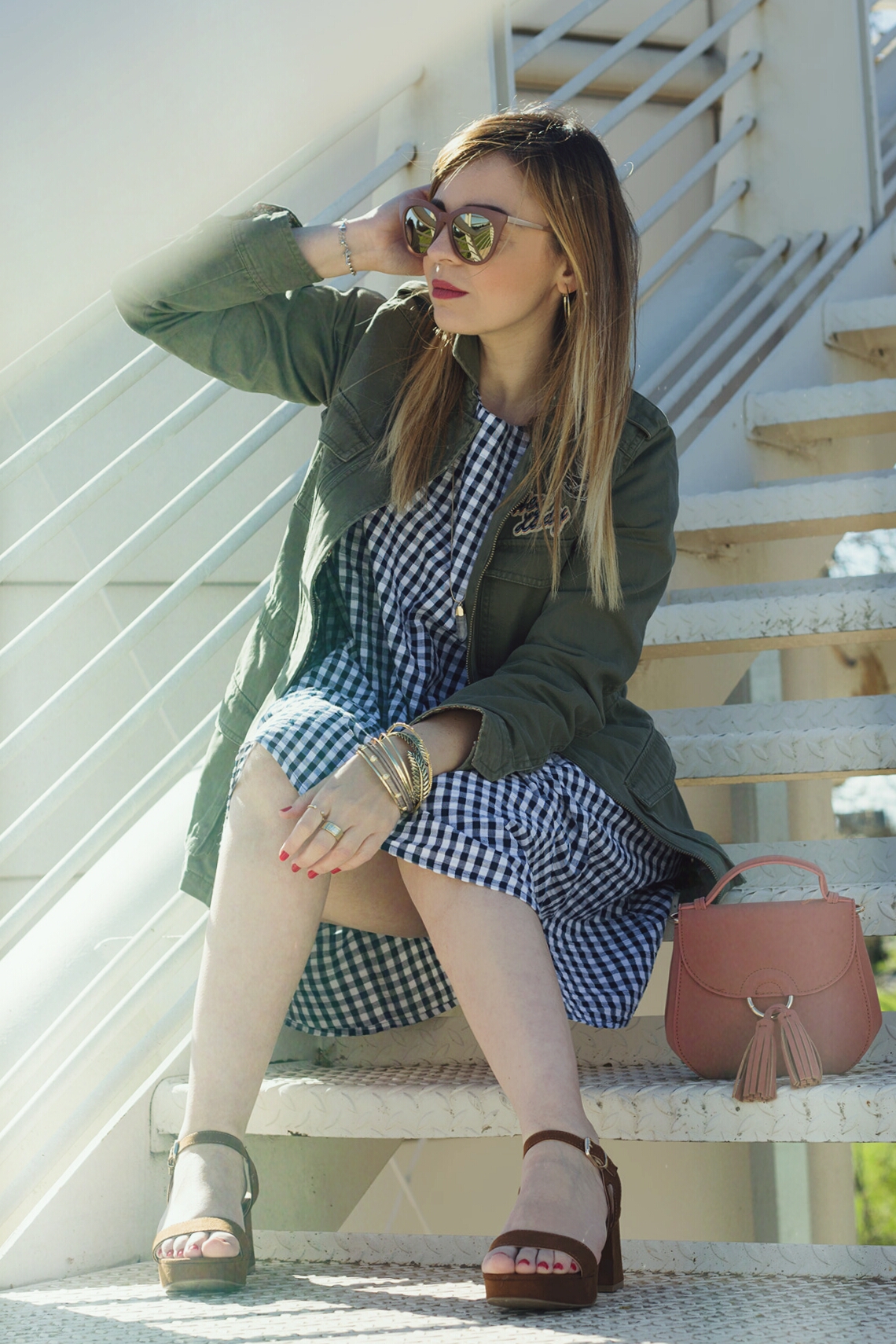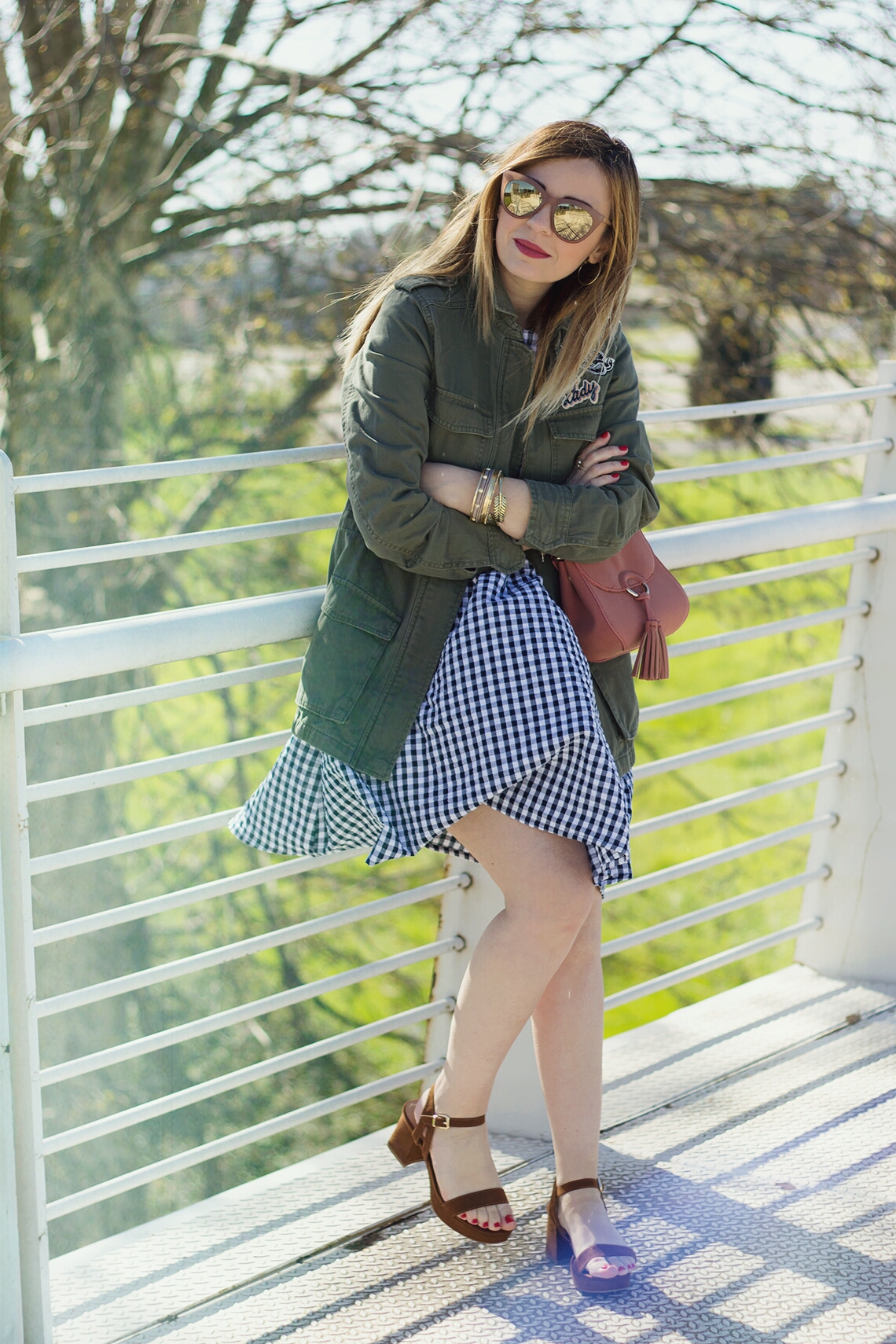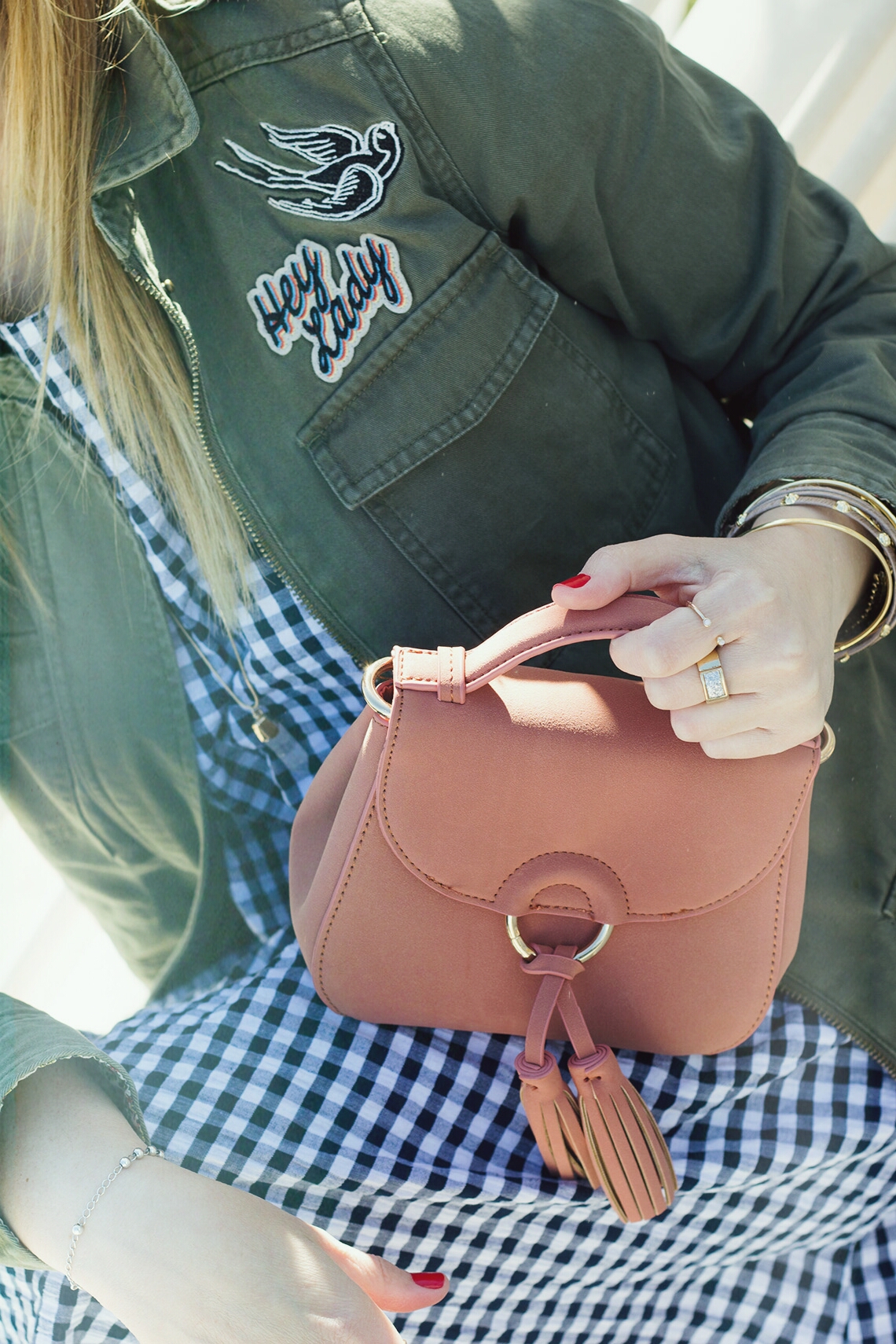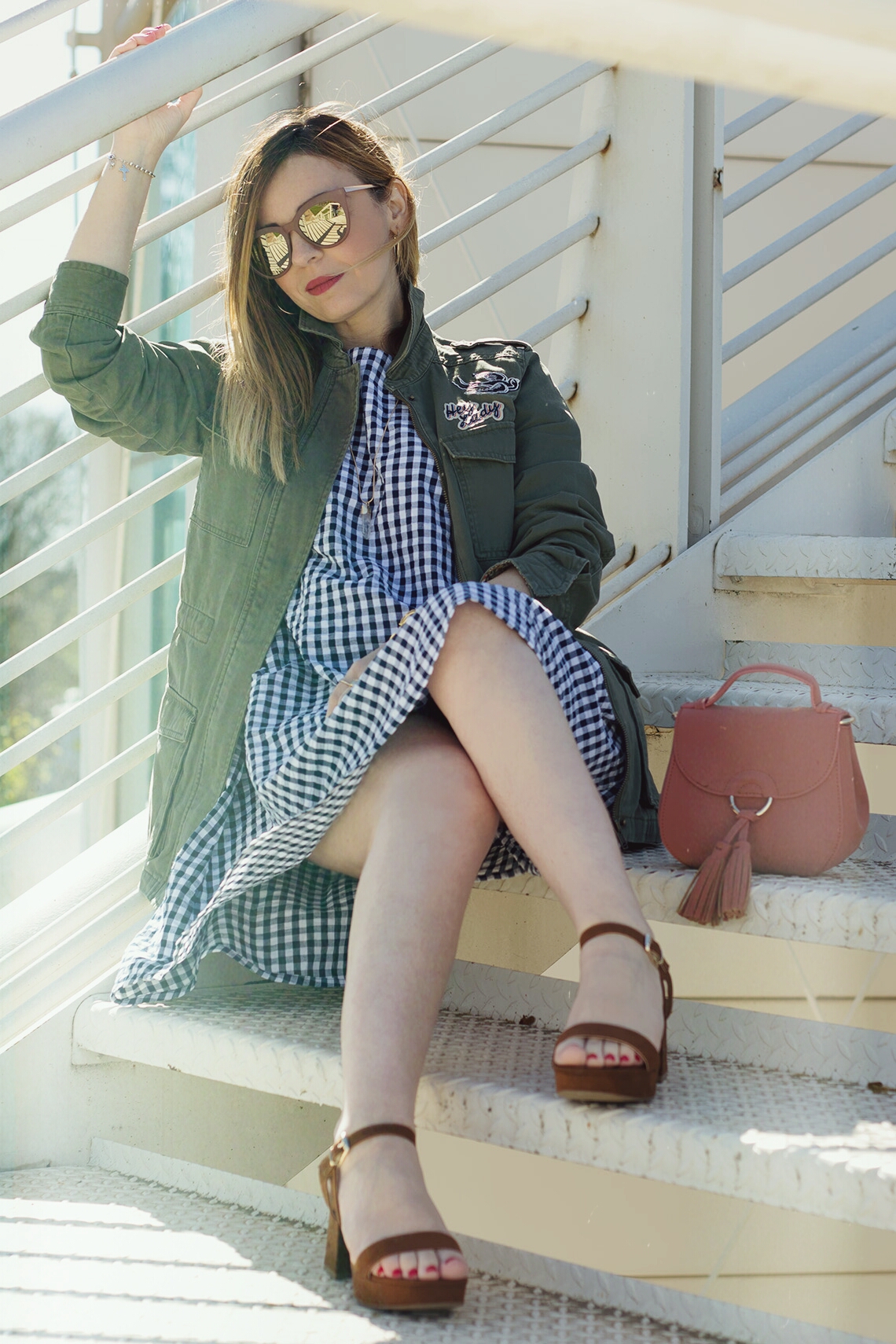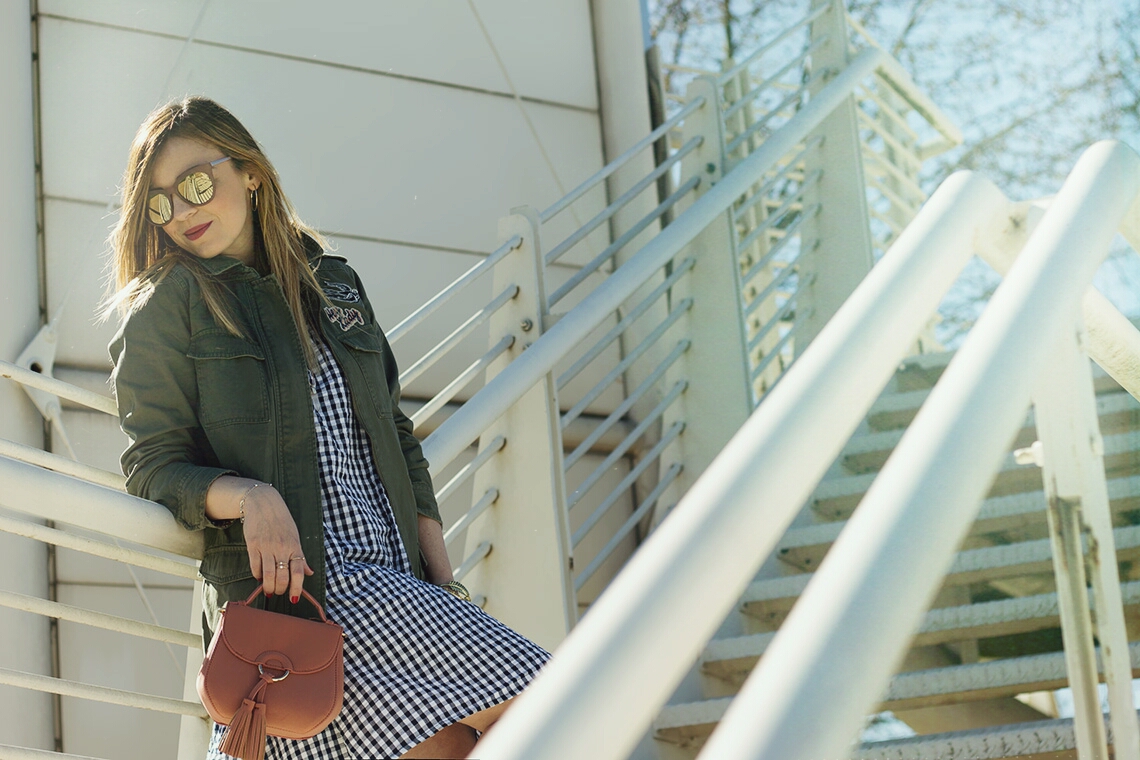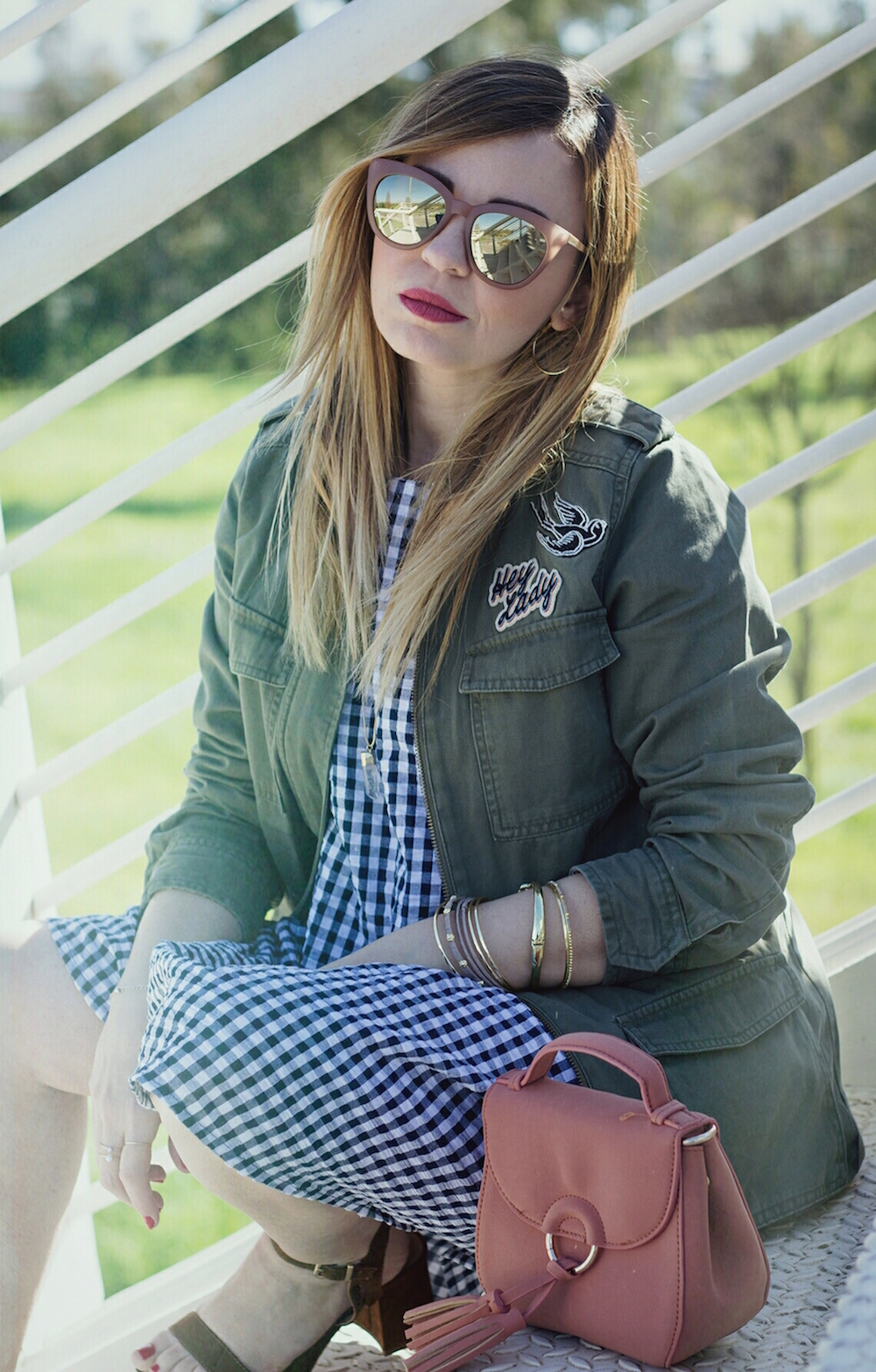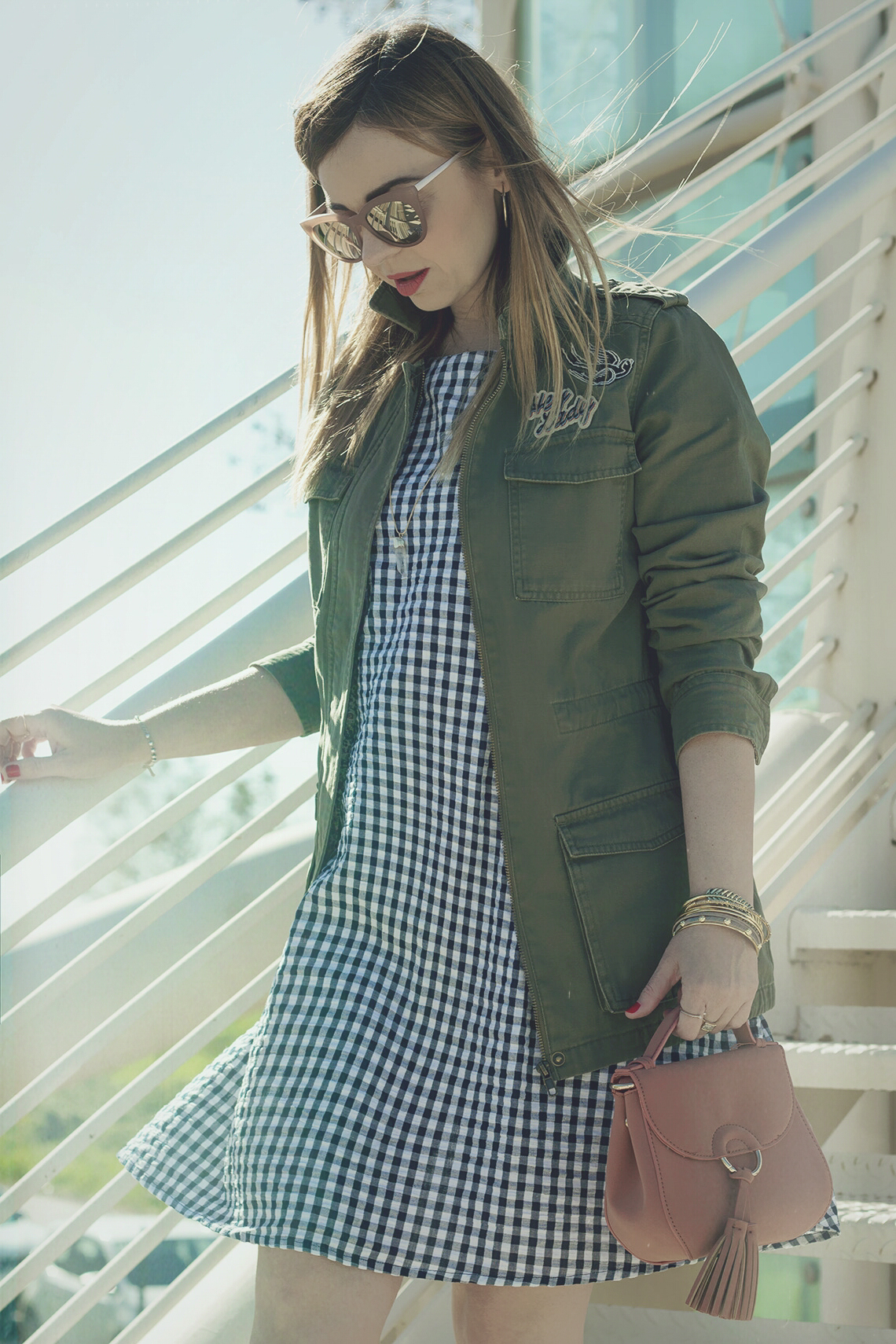 I'M WEARING: Total Look Kiabi