Appartamento a Praga, perchè scegliere Airbnb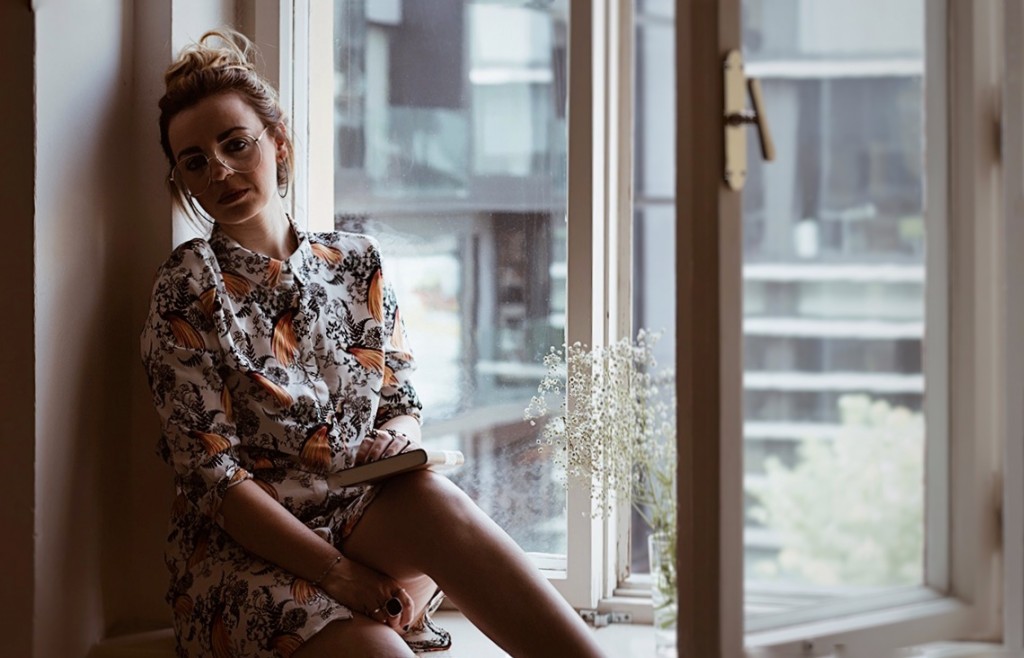 Venerdì primo settembre, uno strano gioco di elementi contrapposti, il weekend che si scontra con un nuovo inizio, con il lento recupero della quotidianità dopo le vacanze estive. Voi cosa avete fatto durante il mese di agosto? Io ho staccato la spina partendo per Vienna e proseguendo per Praga. Ed è proprio da Praga che voglio iniziare raccontandovi perchè scegliere Airbnb è stata l'opzione giusta.
Solitamente per le vacanze mi piace scegliere sempre hotel ricchi di particolari e dettagli che sappiano fare la differenza e che una volta tornata a casa è bello segnalarvi anche attraverso i social. Questa volta, invece, ho incentrato la mia ricerca su hotel apartments o case ricche di stile e dotate di tutti i comfort. Perchè scegliere Airbnb? Airbnb, da questo punto di vista, offre una vasta scelta e sa venire incontro alle nostre preferenze, alle nostre esigenze e ai nostri bisogni, ecco perchè ci tengo particolarmente a segnalarvi questo appartamento chic e dal design raffinato, che ha fatto da sfondo alla mia vacanza a Praga.
L' appartamento scelto è molto bello, curato e posizionato magnificamente di fronte alla statua di Kafka, quella nuova. Pulito, cucina attrezzata e con un letto grande e super comodo. Tutto è facilmente raggiungibile a piedi senza bisogno di mezzi e la zona è molto tranquilla pur essendo vicinissima al centro. L'host, Sarah, è molto simpatica e davvero disponibile, se volete un appartamento perfetto per visitare Praga non lasciatevelo scappare!
Non immaginate quanto sia piacevole vivere la sensazione di tornare a casa dopo aver passato l'intera giornata in giro per la città, trovare qualcosa in frigo, lanciarsi sul letto, guardare le foto scattate, leggere qualche pagina del libro messo in valigia, alzarsi presto, prepararsi il caffè, mangiare i cornetti presi sotto casa (ci sono tantissimi negozi, ristoranti e un grande centro commerciale a due passi e per due passi intendo DUE PASSI!) e godersi da una delle finestre del grande salone la vista della città che si mette in movimento e dei turisti che si fermano a immortalare da tutte le angolazioni la statua di Kafka. Vi servono altri motivi sul perchè scegliere Airbnb?
Il clima, durante la permanenza a Praga, è stato particolarmente favorevole, caldo ma non afoso, questo mi ha permesso di indossare alcuni capi della nuova collezione Kiabi come l'abito chemisier stampato, facile da indossare, confortevole e terribilmente di tendenza, ormai ho perso il conto di quanti ne posseggo. Piedi nudi sul parquet d'epoca, lo chignon spettinato come piace a me e l'abito perfetto per affrontare una deliziosa giornata da turista in una città che non conoscevo. Ammetto che tornata a Roma mi è mancato svegliarmi e guardare fuori da quelle grandi finestre, ma tocca riprendere con le proprie abitudini, di buono c'è che presto tornerò allo store Kiabi di Fiumicino per dare un'occhiata alle novità e fare dello shopping in previsione dell'autunno. Per essere aggiornate su tutto seguite le mie Stories Su Instagram, in camerino c'è sempre da divertirsi!
Friday, September 1st, a strange game of contrasting elements, the weekend that comes up with a new start, with the slow recovery of the day after summer vacation. What did you do during the month of August? I pulled off my plug starting with Vienna and continuing to Prague. And it's just from Prague that I want to start telling you why choosing Airbnb was the right option. Usually for holidays I always like to choose hotels that are rich in details, details that can make a difference and that once I come home it's nice to point you out them through social. This time, on the other hand, I focused my research on hotel apartments or houses rich in style and equipped with all the comforts. Why choose Airbnb? Airbnb, from this point of view, offers a wide choice and knows how to meet our preferences and needs, so I especially want to point out this chic apartment with refined design, which made my background for my holiday in Prague. The chosen apartment is very nice, well maintained and positioned in front of the Kafka statue, the new one. Clean, fully equipped kitchen and with a large and super comfortable bed. Everything is easily accessible on foot and the area is very quiet although being very close to the center. The host, Sarah, is very nice and really helpful, if you want a perfect apartment to visit Prague not let it run away! Do not imagine how enjoyable it is to feel the feeling of coming back home after spending the whole day round the city, finding something in the fridge, getting on the bed, watching the photos taken, reading a few pages of a book, getting up early , prepare coffee, eat the croissants taken under the house (there are plenty of shops, restaurants and a large shopping mall a couple of steps and when i say two steps I mean TWO STEPS!) and enjoy one of the windows of the great salon with a view of the city and tourists who stop to immortalize Kafka's statue from all angles. Do you need other reasons why you have to choose Airbnb? The weather during the stay in Prague was particularly favorable, warm but not too hot, which allowed me to wear some of the new Kiabi collection as the printed, easy-to-wear, comfortable and terribly trendy chemisier dress. I lost the count of those I own. Bare feet on the timeless parquet, the chignon, as good as me and the perfect dress to face a delightful tourist day in a city I did not know. I admit that when I returned to Rome I did not wake up and look out of those big windows, but it tends to resume with my own habits,  I will soon be returning to the Kiabi store in Fiumicino. To be up to date follow me and all my Instagram Stories!