Dressing&Toppings in ONCE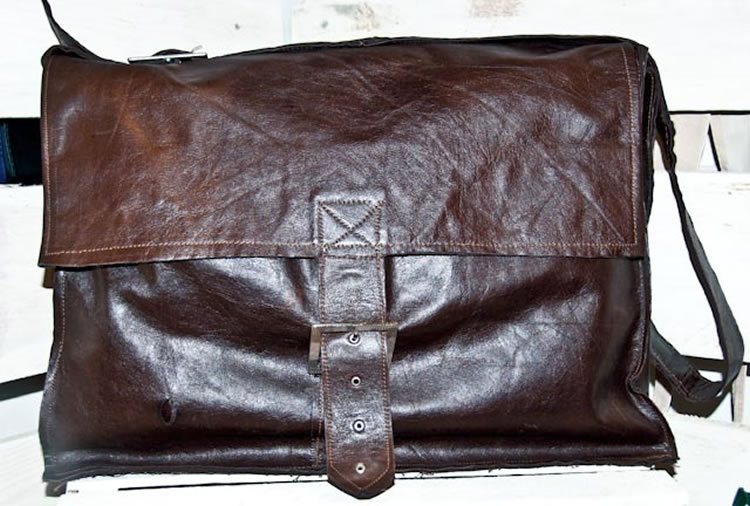 "La terapia di Caterina Zulian è il suo lavoro, quello di designer e artigiana. 
Nel suo Shop/Laboratorio la pelle rinasce a seconda vita!!"
Sono lieta di presentarvi una nuova iniziativa proposta alle lettrici di Dressing&Toppings in collaborazione con Once Handmade.

Once Handmade è il brand di Caterina Zulian che è riuscita grazie alle sue creazioni ha suscitare in me grande interesse nei suoi prodotti. In un intervista lei si racconta cosi


Sono una semplicissima ragazza di 34 anni. Diplomata come
ragioniera nel lontano 1998 approdata nel favoloso mondo del
lavoro a soli 19 anni, con conseguente inserimento nella
favolosa realtà fatta di impegni, responsabilità, orari
scanditi, colleghi, capi, riunioni….per poi diventare
responsabile di Retail di un marchio spagnolo di abbigliamento
per bimbi. Esperienza durata la bellezza di 12 lunghi anni.
Dal 2009 porto avanti la mia più grande passione, legata al
design ed alla realizzazione di borse ed accessori in pelle,
passione che mi "perseguita" da quando avevo 20 anni e che solo
da qualche anno ho trasformato in un vero e proprio lavoro.
Dello sfogo artigianale ho visceralmente bisogno. Le mani non

Ma passiamo alla parte interessante del post… per tutte le mie lettrici è possibile acquistare un prodotto Once Handmade con un 15% di sconto!
Ma affrettatevi l'offerta è valida solo per le prime 15 richieste!

Per usufruire delle sconto:
Scegliete il prodotto desiderato dal sito di Once Handmade

Inviate una mail a caterinazulian@yahoo.it con il nome del prodotto e il codice

ONCEDRESSING&TOPPINGS

Verrete ricontattate per concludere l'acquisto

Il codice è valido solo per le prime 15 che acquisteranno un prodotto!! SBRIGATEVI!



I am pleased to present a new initiative proposed to readers of Dressing & Toppings in collaboration with Once Handmade.
Once Handmade is the brand that has managed to Caterina Zulian and her  creations inspire in me a great interest. In an interview she says
I am a simple girl of 34 years. graduated as
accountant back in 1998 landed in the fabulous world of
work at the age of 19, resulting in the insertion
fabulous reality of commitments, responsibilities, timetables
scanned, colleagues, bosses, meetings …. and then become
Retail manager of a Spanish brand of clothing
for children. Experience the beauty of life for 12 long years.
Since 2009 I carry my greatest passion, linked to
design and implementation of handbags and leather accessories,
I love that "policy" since I was 20 years old and only
few years ago I have turned it into a real job.
Vent the craft I viscerally need. The hands
But we move on to the interesting part of the post … all of my readers can buy a product Ounces Handmade with a
15% discount
!
But hurry the offer is valid only for the first 15 requests!
To receive the discount:
Choose the desired product from the site Ounces Handmade

Send an email to caterinazulian@yahoo.it with the product name and code

ONCEDRESSING&TOPPINGS

You will be ricontattate to complete the purchase
The code is only valid for the first 15 who purchase a product! HURRY!
Orecchini Marghe
Spille
Bag Hole
Bag  Olga
Porta Occhiali
Portafogli Emi
Porta Tabacco(unisex)
Portachiavi Marghe
Anello Onda
Orecchini Calla